Congratulations, awesome! Since you are here, you may have just completed your 12 years of school and high school degree or are just about to graduate. Of course, it's a fantastic achievement for everyone. But what to do after high school graduation?
Have you ever thought about it? If not, it's high time you focus on the educational and career choices after high school graduation. Thankfully, depending on your preference, multiple options await a bright future.
You can enter a 4-year long university or college, 2-year long community college, attend online programs, etc. And if you want to serve the country, entering the prestigious military life is always a great opportunity after completing high school.
So, let's explore the different opportunities you may avail after completing 12 years of your academic life.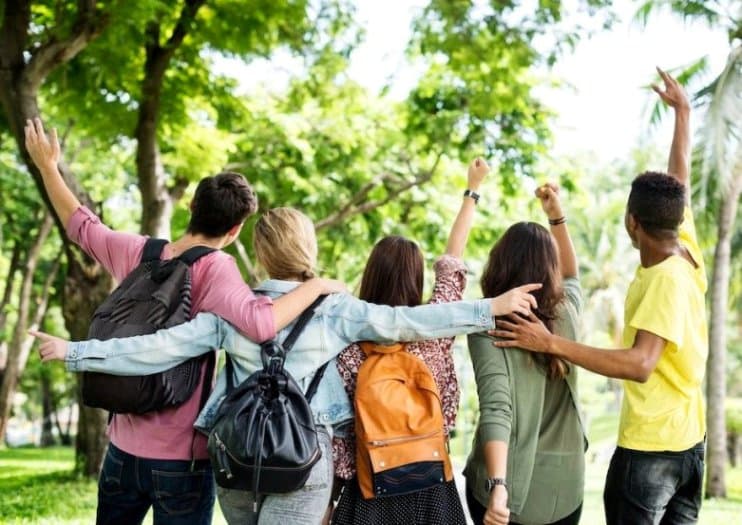 What to Do After High School?
When you are about to complete high school, you may start preparing a "to-do" list. It helps you quickly explore and find the right path for the future. And to aid you with the cause, we bring the top choices for high school graduates.
Complete your 4-years university or college
If you are keen on education and pursuing a higher degree, joining a 4-year long university or college is a great choice. You can choose various subjects depending on your preference and high-school educational background.
For science lovers, computer and robotics, mechanical and electrical engineering, biochemistry, physics, or sports science can be good options. If you love arts and commerce, you can pursue degrees in finance, accounting, journalism, English literature, etc. Hence, the choices are wide open for your higher degrees.
Also, you can avail of different scholarships and financial support to complete your college or university. You may even choose a double or dual major to hone your skills further. It will enable you to choose a different career path.
Enter into an associate degree program
You can also join a 2-year extended community college program. It is an excellent option for those who seek to do jobs and complete their education simultaneously.
In addition, many community colleges offer associate degrees, which are highly rated across America and Europe. With an associate degree, you can enter the professional market faster. Plus, you can always choose to complete your bachelor's program after it. Thus, you aren't left with a few choices here. You will need either a GED or a high school diploma for the associate programs.
The good thing about the associate programs is their flexibility and cost-effectiveness. So, it won't be a burden for you too.
Join a trade or vocational school
Aren't you interested in higher educational certificates? Do you want a degree that will boost your professional career with less financial pressure? Well, you can always opt for trade schools. It is a vocational school that trains students in practical and technical sectors.
Upon completing your education, you will receive either a certificate or a diploma. It confirms that you are skilled in a specific sector. Some of the top trades for occupations are:
Medical assistants
Construction workers
Home health aides
Truck drivers
Licensed practical nurses (LPNs)
Electricians
The US Bureau of Labor Statistics (BLS) reports that these are the fastest-growing trade occupations. You can also be a plumber, mechanic, electrician, dental hygienist, caregiver, etc. It depends on the type of vocational training you receive.
Join military
Do you love the challenges military personnel take up every day? Are you physically fit? Then, joining the military will be a great option. You can choose to be an army, air, or navy personnel. Also, the military takes up different technicians and mechanics in different trades.
Once you turn 18, joining the military is beneficial. First, you earn a prestigious job. Secondly, military training and facilities will help you to be disciplined and acquire different combatting and life-changing skills.
What's more, you may also join the available professions after retiring from the army. Many organizations provide extra value to military experiences for their profession. In addition, the practical and life skills you learn as military personnel will help you establish new businesses and startups.
However, before joining the army, you should know its commitment and challenges. You need to serve for at least five to eight years. Depending on different trades, you may even need to serve for an extended period. So, be sure that you can serve your country.
However, you may also complete your college or university hereafter. So, it will benefit you.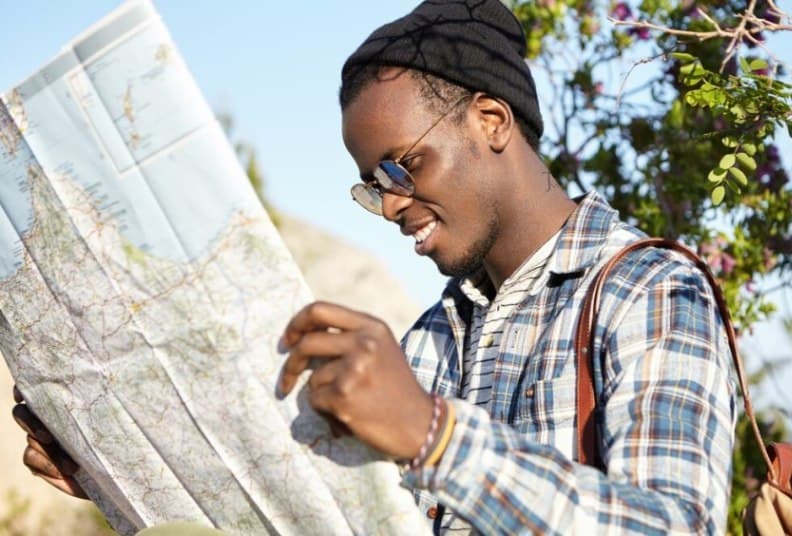 Consider studying abroad
With globalization, studying abroad will be an excellent choice for GED or high school diploma-getters. Plus, it offers the rarest opportunity to meet students and people from different communities and nations. It enriches your knowledge, and managing ability, broadens your outlook, and many more.
On top of that, pursuing a higher degree from a reputable university abroad will boost your career growth. You will also have the rare opportunity to research and bring valuable and meaningful changes to people's lives.
Moreover, you can travel to different countries with a study abroad decision. If you are a globe totter and don't want to sacrifice your education, it will be helpful for your career and passion. For instance, studying in European countries with a Schengen visa, you can travel to the 21 European countries as you complete your university graduation.
Join the workforce
Sometimes, you may be going through financial stress or want to explore your professional life. In these cases, joining the workforce right after your high school diploma degree or GED certificate will be helpful for you.
The top jobs available for high school diploma certificate owners are:
Storage, distribution, and transportation manager: It requires no training, and the job sector is expected to grow at 2.2% yearly. Also, with a median salary of $86600, it is a great career opportunity.
Detectives and criminal investigators: Although it appears filmy, you can be a detective and private criminal investigator. Many wedding agencies, business organizations, and even people seek help from private investigators frequently. The expected median salary is $77210.
Postmasters and mail superintendents: With a low barrier for formal education, the job of mail superintendents and postmasters isn't that bad. The job needs minimal on-site job experience and managing skills too. You may earn $70,650 annually.
Other top jobs for high school diploma-getters include caregivers, mechanics, etc.
Take a gap
We admit that completing a 12-year-long high school certificate is challenging. So, you may decide to take a gap after it, and there's no wrong with it. But, on the other hand, you may decide to go on a cross-country tour, setback at home, and enjoy a few months of pure laziness.
You may even try writing stories and publishing them. If you are passionate about music and arts, trying your luck in the industries can be a good choice. It allows you to explore different areas and enjoy a refreshing moment.
Furthermore, you may be struggling to choose your career path. Thus, one year gap will help you calm down and explore the opportunities better. In addition, you can opt for different volunteering and social work in your community during this period.
Trying your luck in business
Business and startups are always good career choices. Looking at the top billionaire worldwide, you will find that they all started their business early. So, why not try your luck there with a good business idea?
Yes, you can open a small restaurant or online supply chain. With the growth of technology and the emergence of 4G and 5G networks, different business sectors are being created daily. So, you must cope with technological advancement and utilize them in your business plan. If you have a good startup idea, you can opt for public funding or look for investors.
Hence, you mustn't neglect business ideas after your high school diploma.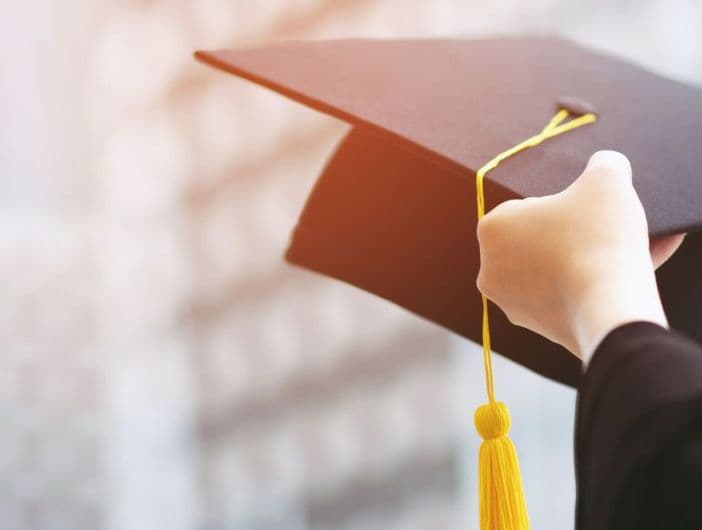 A Few Tips That Might Help You Choose Right Options After High School
If you plan to get a 4-year or 2-year degree, use College Scorecard and College Navigator to find your preferred college or university quickly. The degree ranking, possible cost, and financial support are found on these two sites.
Furthermore, you can seek help from guidance or vocational counselor, school liaison officers, or career counselors. Sometimes, talking with your seniors can be a great option too.
You don't need to rush for the decision-making. First, focus on completing the last few steps of your high school with a good GED or ACT score. It will help you pursue a better degree from a reputed university or college.
Conclusion
You should now understand what to do after high school and how to do it. The opportunities are limitless, from being a university graduate to founding a revolutionary startup idea. Hence, you should explore your passion and choose the career path accordingly.
Remember that it is the most important life and career phase. So, you need not hurry to finalize the decision.