The U.S. Bureau of Labor Statistics reports that the median mechanical engineering salary is $95300 per year. It is almost 1.5X more than the annual median income of an American. It shows the prosperity mechanical engineering brings to your professional life.
With a major in mechanical engineering, you can work in transmission, semiconductor, aerospace, electricity, chemical, and lubrication industries, etc. The opportunities become even bigger when you have a double major.
Thus, we will show you the 7 best double major with mechanical engineering you may pursue. It will help you open up new windows in your professional life. Plus, you may diversify your knowledge and better implement your learning in the engineering subject.
7 Best Double Major with Mechanical Engineering
Mechanical engineering is itself a diverse subject. Therefore, you can choose various subjects when you earn a double major in it. For example, it includes computers, electrical, chemical, aerospace, etc. Thus, you will have sound knowledge of two different subjects.
It helps you blend knowledge of the two subjects to bring the best output from the devices. Plus, you can design versatile mechanics for various uses. So, check the top majors you can pursue with mechanical engineering subjects in different universities.
University at Buffalo: Mechanical and Aerospace Engineering BS
Both aerospace and mechanical engineering are two of the fastest-growing and high-demanding subjects in America. So, with a double major in these two subjects, you can pursue a lucrative career with love and passion.
You will get the best courses in both subjects at the University at Buffalo. Plus, with an 89th ranking among the national universities, according to the U.S. News, this double major degree from the University at Buffalo is highly revered.
You will need 4.5 years to complete both degrees. However, seeing the high value it brings to your career growth is worth the time. What's more, you can design your coursework and pathway to complete the dual degree based on your requirement and abilities. Thus, the course offers brilliant flexibility.
As the course includes diversified subjects to meet the modern-day engineering necessity, you will be a few steps ahead of the competition. Plus, we found it highly functional as its alums work in various multinational companies.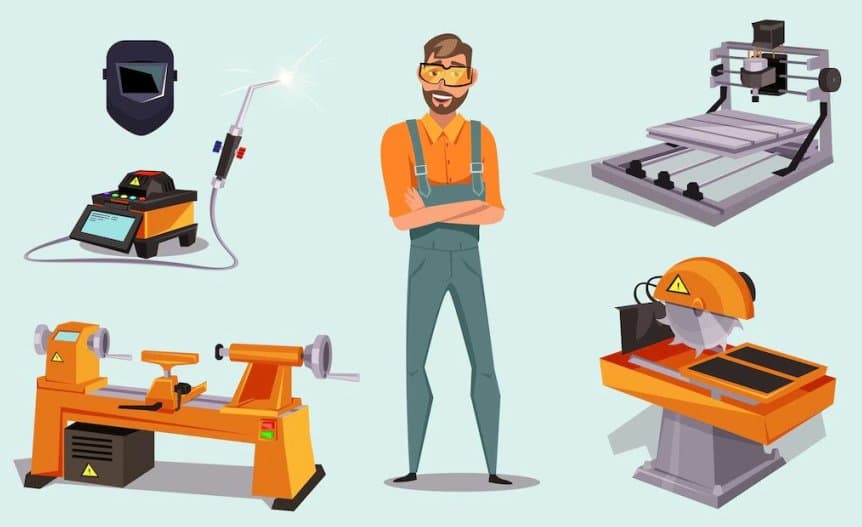 Boston University: Double Major in Electrical and Mechanical Engineering
Boston University ranks at 35th position in the U.S. News ranking for the best engineering universities in the USA. Thus, a degree from here will be an excellent educational investment. Luckily, you can get a double major in mechanical and electrical engineering from here.
The course has 160 credits, including the basic and advanced courses of both subjects. So you will never lack behind in any courses; the undergraduate degree will need approximately 4.5 years to finish. Depending on your requirement, you may choose the subjects. It promotes flexibility in your education and helps you get the best out of it.
Plus, at Boston University, you will enjoy a multicultural learning environment with the unique chances to share classes with the world's best minds. You will participate in various projects with industry experts during the double major degree. It leads to a smooth transition of your career from a student to a professional without many hassles.
One of the best features of this double degree is that you may always drop one subject. So, you won't have to bear the burden of a dual degree if you cannot do it for some reason.
Quinnipiac University: Double Major in Mechanical Engineering & MBA
Quinnipiac University offers this unique dual major in mechanical engineering and standard business administration. Thus, with this degree, you have the option to become a passionate mechanical engineer or a corporate person. The dual degree also helps you assess the business value of any new mechanics and devices. It will be helpful for professionals.
The degree is five years long. You have to complete mechanical engineering for 4 years of duration. And the MBA degree is 1-year long. However, this 5 years long undergraduate degree is worth the time and money invested.
Its mechanical engineering courses include robotics, aerospace, mechanics, etc. Thus, you will be ready for the modern-day challenges of an engineer. On top of it, the MBA degree helps you assess the proper value of the devices and inventions in your main subject. Pursuing a successful career with the least problems for you will be useful.
Finally, the reputation of Quinnipiac University is undeniable too. It ranks among the top national universities with outstanding alums. So, your degrees will be appreciated highly in multinational companies for a better chance.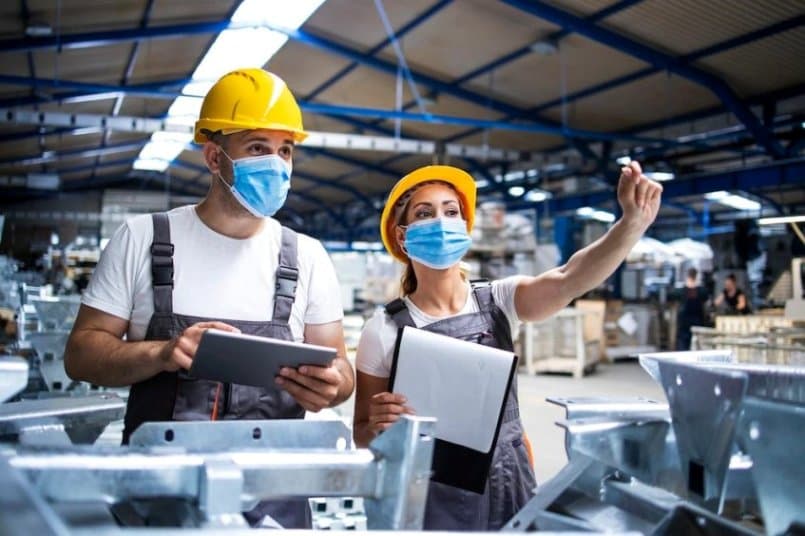 Oregon State University: Double Degree in Manufacturing and Mechanical Engineering
The dual major in mechanical and manufacturing engineering from Oregon State University offers the best of both subjects. You can blend your mechanical knowledge to manufacture the best devices for industries. It will be an outstanding opportunity to bring forth your innovative mind with a profitable business idea.
You only need to take one extra course besides your regular 180 credits to complete the dual degree. Once you complete it, you will receive a diploma degree in bachelor science. And if you choose double majors, you will get two diploma degrees in bachelor science. However, it requires you to complete 32 more credit hours.
The BS degree is designed flexibly. Thus, you can choose either a regular dual or a double major. Also, with advanced subjects, you will be better prepared for the challenges in your daily professional life.
We found the course pretty affordable as well. Plus, you may apply for the state and Oregon University financial support to meet the requirements. You can even apply for bank loans because this degree has wide acceptance.
University at Buffalo: Mechanical Engineering and Business Administration BS
We have already stated that University at Buffalo offers a double major in mechanical engineering with aerospace. Well, you may also choose a major in business administration and mechanical engineering for a more diversified career.
Business administration is indeed a tremendous corporate necessity for a brighter profession. The course is five years long. After the completion, you may choose the MBA degree as well. Thus, you have the unique chance to keep studying the same subject without any hassles.
On top of it, job placements for the degree are brilliant. And for deserving students, there're opportunities for financial help and scholarships. So, you don't need to leave the degree due to financial instability, which should remove many of your anxieties.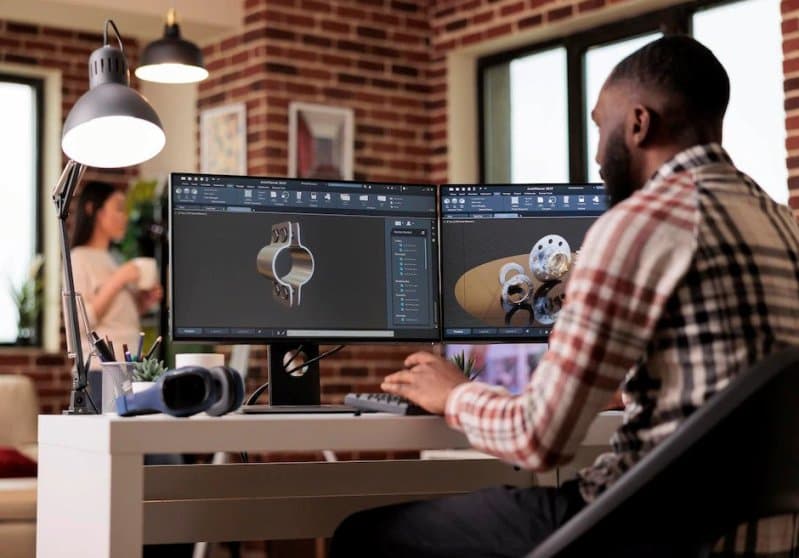 Eastern Mediterranean University: Mechanical Engineering and Industrial Engineering as Double Major
This program will be a sure shot when you want an affordable and easy-to-complete major in mechanical engineering. Both of its major subjects are highly demanding in the manufacturing world. So, you can quickly pursue a brighter career with good salaries.
Its industrial engineering subject is made to meet the demands and challenges of the professional world. It will yield you greater job opportunities. The course includes diversified subjects for a versatile career for you.
You will love the large campus with students coming from worldwide places. Also, its labs feature state-of-the-art facilities. Thus, you can learn about the practical experiences of both courses here. Moreover, it helps you in solving any mechanical and industrial problems in the workplace.
Last but not least, the university has e perfect blend of American and European education. So, you will find it even better than some of the top universities on the list.
Related: Best Double Major With Psychology
University of Colorado: Dual Degrees in Mechanical Engineering & ME Engineering Management
This dual major course offers students the management skills required for mechanical engineers. Thus, you can work in industries or corporate offices after completing the degree. In addition, you can handle the industry better because you will know both mechanics and management skills.
Its engineering management program requires you to complete 21 credits separately. On the other hand, you must complete another 24 credits for the mechanical engineering part. Upon completing the degree, you will indeed find an excellent career.
For professionals, there's also the chance of graduate certificates. So it will indeed be an outstanding opportunity for professionals.
Conclusion
The best double major with mechanical engineering will help you get a perfect career with a handsome salary. Along with this course, you can choose aerospace engineering, business administration, management, and other subjects. Double-significant courses with a mechanical career are challenging. However, you will enjoy a better career once you complete the degree.
So, please choose your preference fast and get up with it.