Preschool is an important stage of education for kids that set up their future. Thus, parents in Los Angles look for preschools with ideal educational conditions for their kids. We understand the anxiety of the parents and the challenge of finding the right preschools.
Hence, we present to you the 10 best private preschools in Los Angles that will provide a cognitive learning environment for your kids. Your kids will love the helpful environment, creative classrooms, qualified teachers, and overall scenario of these preschools.
We picked these schools for kids based on their classroom environment, how teachers care for the students, their ratings, and their parents' and students' reviews. So, let's see what the top Los Angeles preschools you can choose for your children are.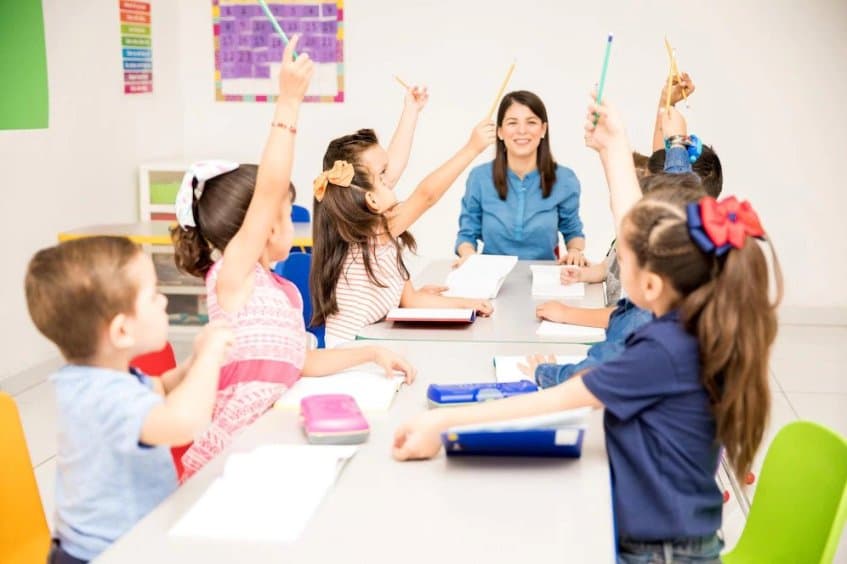 Image Source: Freepik
Best Private Preschools in Los Angeles
Considering their rating, reputation, previous records, and learning environment, we have enlisted the top 10 private preschools in Los Angeles.
Barkley Hall School
Barkley Hall School has served the students of Los Angeles and beyond for more than 110 years. It has a robust technology setup, nationally acclaimed teachers, and a modern learning environment. The school aims to unfold the unique potential of its students through rigorous teaching and cares.
With a sense of togetherness, the school faculty and staff will ensure that every student is exposed to the same environment. Thus, they can develop as individuals with their intellectual and cultural thought processes.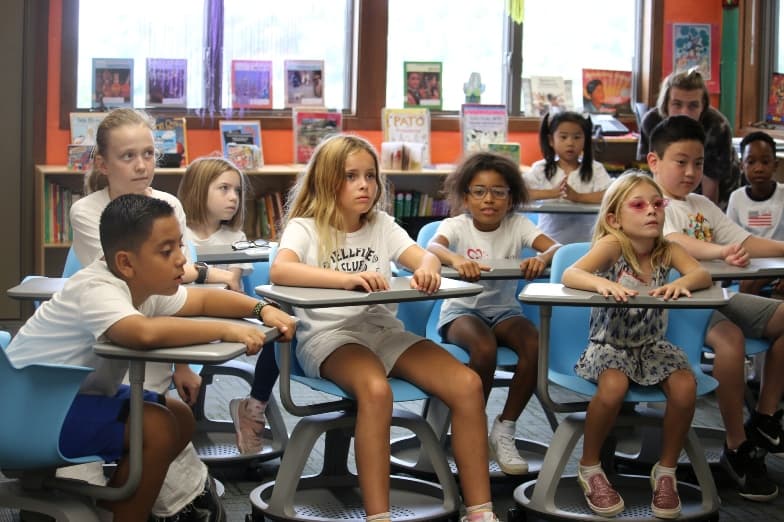 Image source: Barkley Hall School FB page
It's extracurricular and classroom activities help the students to excel in academics, athletics, sports, arts, etc. The school has accommodation of 270 students from nursery to 8th grade.
Location: 16000 Mulholland Drive, Los Angeles, CA 90049
LE LYCÉE FRANÇAIS DE LOS ANGELES
It is one of the top preschools in Los Angeles, with five decades of rich history. Students can study here from preschool to 12th grade. Many of its students are currently studying in the top American universities, which speaks about its quality.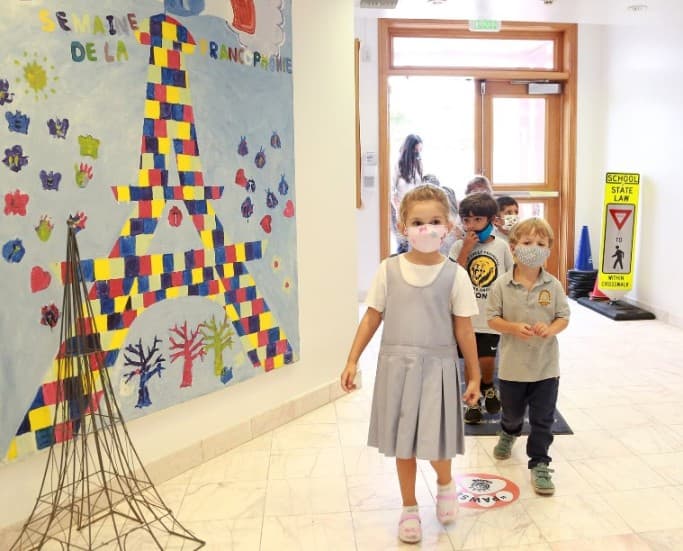 Image credit: FB page
The LE LYCÉE FRANÇAIS DE LOS ANGELES school has branches in 6 locations, each with the same facility. Its multilingual and multicultural teaching facility develops intellect, academic knowledge, prompt decision-making ability, and students' thinking process.
Its environment is motivational. So, students can experiment with different things to become global citizens of the future world.
Location: 3261 Overland Avenue, Los Angeles, CA 90034
Pilgrim School
Pilgrim School should be on your priority list if you are looking for an affordable private preschool with diversity and integrity. It accommodates students from preschool to grade 12. In addition, the school focuses on an inclusive learning environment. Thus, no students will feel unwanted here.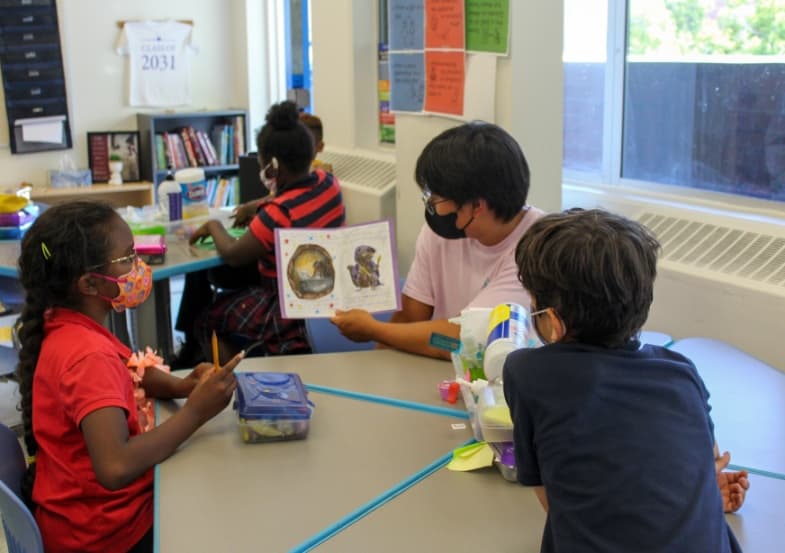 Image Source: Pilgrim School FB page
The school was founded in 1958. With more than 60 years of history, the school indeed looks forward to making its students world-class. They offer extensive co-curricular activities, sports events, cultural tasks, and integrated teaching for every student.
The school reaches every student at individual levels to solve their problem. So, each student receives the individual attention that helps them grow stronger and more confident.
Location: 540 S Commonwealth Ave, Los Angeles, CA 90020
Stratford School
Although The Stratford School was established only in 2018, it has already been a popular choice for parents. Its high-quality academic environment, top-class faculties, and inclusive learning have helped the student improve.
In fact, its academic quality is highly appreciated among parents. Plus, the school offers student activities in sports, music, arts, etc., to help them grow their interest.
Although it is a new school, it already has membership in the Western Association of Schools and Colleges (WASC). It means you can depend on its quality and commitment.
Location: 2000 Stoner Avenue, Los Angeles, CA 90025
Ascension Catholic School
The school has a peaceful teaching and learning environment. This school must be a great choice when you want a preschool to develop your child spiritually and intellectually. Thanks to its vital academic records and top-notch faculty and staff, the school shines in preschool teaching in Los Angeles and beyond.
Its cognitive environment helps the student grow stronger. Also, the school has a wide range of classroom and co-curricular activities to bring the inner potential of the students into full flow. Also, students can improve their Catholic ethics with good practice.
Students can study here up to grade 8. Also, it has a co-ed facility. Thus, students will develop gender respect and learn cooperation with all.
Location: 500 West 111th Place, Los Angeles, CA 90044
Camelot Kids Preschool and Little Knights
The Camelot Kids Preschool boasts one of the best nurturing for its students. Careful nurturing, quality education and helpful faculty help students grow happily.
In addition, the school has found a way to teach its preschool and higher-grade students the cognitive method. Thus, students never feel bored and burdened with the vast educational opportunities here.
On top of its high-quality national faculties takes care of each student individually. So, you will find it incredibly useful. Plus, the school arranges different sports, cultural, athletic, and academic events throughout the year. It helps them connect with the students, parents, and community.
This integral learning environment is ideal for kids. Plus, the school is committed to offering exceptional care for kids with disabilities and special capacities. So, none will feel unwanted here.
Location: 2880 Rowena Avenue, Los Angeles, CA 90039
Center For Early Education
The Center for Early Education is for all, irrespective of the social and economic condition of the students. The school is committed to bringing exemplary education and co-curricular activities to all students with a co-ed teaching facility.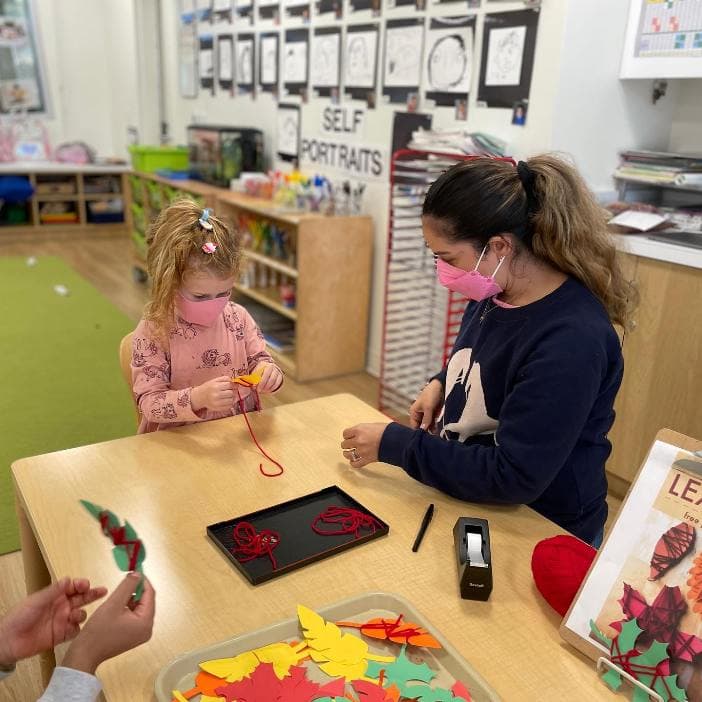 Image credit: Center For Early Education FB page
The school has a diversified learning environment. Also, it pays respect to the sensitivity of every student and takes care of their values and norms. As a result, students can express their views and thoughts without any worries here.
We found its staff and faculty supportive and respectful too. They hear the tiniest inconvenience of their students. Thus, they can solve any student problem faster before it becomes intense.
Plus, the school authority has designed its programs challengingly. It helps the students to become lifelong problem solvers and learners through their creative and critical thinking processes.
Location: 563 N Alfred St, Los Angeles, CA 90048
Cheerful Helpers Therapeutic School
The school has been established to serve kids with autism, processing delays, attachment, and attention disorder. We understand that parents find tackling their kids with disabilities and special abilities challenging. Thus, for them, we included this school in our best private preschools in Los Angeles so their kids can get proper education too.
The Cheerful Helpers school focuses on a dynamic and relation-based teaching environment. Its few unique facilities include family system interventions and sensory-motor and communicative education. The combination is sorted for the individual development of the kids at different levels.
Its faculty and staff members have trained to handle autism and different disorders. So, kids will find a helpful learning environment here. Plus, trained faculty members can take care of the small needs of the students that they can't express.
Location: 1986 W. Jefferson, Los Angeles, CA 90018
Frederick KC Price III Christian Schools
With 32 acres of campus, this preschool has one of the largest campuses in Los Angeles. It provides the students with unique opportunities to explore their athletic interests, develop physical strength, and use the space creatively.
Frederick K.C. Price III Christian Schools was established in 1985. During these past 36 years, the school has maintained a 100% graduation record which is appreciable. Plus, 98% of graduates have been enrolled in the top colleges and universities in America. It speaks about the quality of education.
25% of its teachers have advanced degrees in various sectors. Thus, they can infer better education for students. In addition, regular classroom activities and co-curricular events help students unfold their inner talent and potential.
Location: 7901 S Vermont Ave, Los Angeles, CA 90044
Gindi Maimonides Academy
This preschool is mainly an Orthodox Sephardic Jewish educational institute. However, it delivers top-quality education for every student so they can flourish intellectually, emotionally, physically, and mentally. The school aims to make its students better human beings while not compromising their education.
It has a diversified program to educate students in different sectors. It helps them prepare better for future challenges. On top of it, its nurturing and warm teaching and learning environment will fulfill the needs of every student.
The school focuses on developing the problem-solving and critical-thinking abilities of the students. It also improves social awareness, integrity, and solidarity among all students. So, they grow both individually and socially.
Location: 8511 Beverly Pl, Los Angeles, CA 90048
Conclusion
These are the best private preschools in Los Angeles. If you live in Los Angeles, you may confidently admit your kids here and depend on their quality education. These preschools have unique nursing facilities, a greater classroom environment, and highly qualified faculty and staff members. Thus, you don't need to worry about the education they provide to your kids.
Also, they will prepare students for the future world with different classroom and co-curricular activities.