Choosing the best preschool in New Jersey could be daunting, with the state having 978 private preschools and daycares. You can choose based on the factors like environment, teaching & service quality, tuition fee, and school philosophy. Among these, the school philosophy or the school type is a factor that can make your task less overwhelming.
We've identified the top 5 preschools based on the globally recognized teaching approaches, such as Montessori, Cooperative or Co-op, Waldorf, Reggio Emilia, and HighScope. Here we'll briefly discuss the top-ranked names in each category, so you can research more on them from your part and decide which one will be the best for your child. Let's start!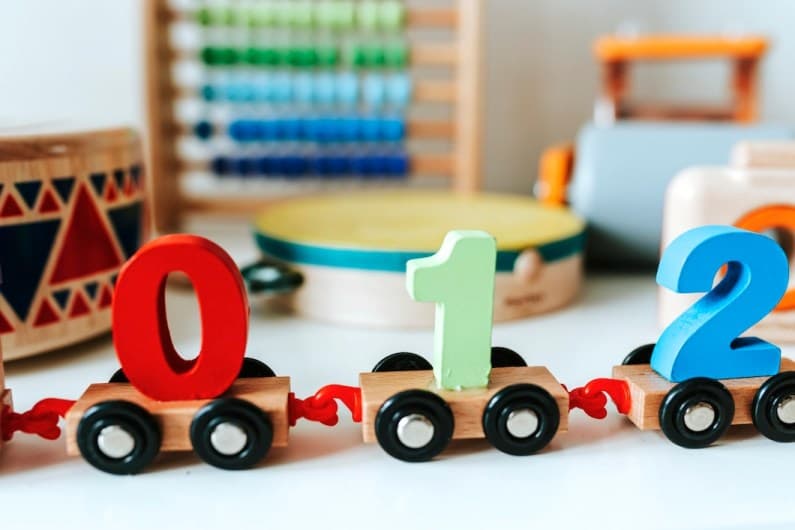 How to Choose the Best Preschool in New Jersey?
The National Association for the Education of Young Children (NAEYC) talks about some signs of a good preschool. They released a guideline talking about the signs, which are briefly somewhat as follows:
Small group and individual interaction of teachers
Learning practical activities
Doing hands-on projects
Spending time in the outdoor playground
Individual book reading
Teachers recognize individual's potential
Overall safety
Some of the other signs could be a good reputation, established ground rules, caring and qualified staff, a clean facility, and a current license. Although our top 5 list here is based on teaching philosophy, we've considered all these factors while choosing the best one. However, if you're looking for country-wise best preschools, you mightn't get your answer here.
5 Best Preschools In New Jersey
Here are our top 5 preschools to check out for your youngster.
1. Hamilton Park Montessori School
Established in 2006, the Hamilton Park Montessori School is among the top 20% of all private schools in NJ. Its authentic Montessori environment is carefully structured to provide each student with a meaningful learning experience. They offer several preschool programs to help your kid thrive.
Facility Details:
8 Minute walk from NJ PATH and close to Holland Tunnel on Picturesque Hamilton Park in Jersey City.
Separate rooms for the library, activity, music/auditorium, STEM Lab, Digital Exploration Lab, event space, and woodworking room.
Rooftop Urban Garden.
Advanced Therapy of American Services to treat different disorders.
Based on Montessori Teaching Method:
It's the most accredited preschool in Jersey city based on Dr. Maria Montessori's child-centered teaching method. You get an authentic Montessori environment that focuses on:
Developing independence and natural interests in students based on their uniqueness.
Providing peer learning to teach each child at their own pace with an individualized plan.
Encouraging critical thinking, collaboration, and active seeking of knowledge.
Recognizing and pursuing projects that interest the students.
Other Highlights:
Pre-k (two and a half year child) to grade 8
5-day-per-week full-day program costs $25,500 yearly
Student to Teacher Ratio is 8:1 against the national average of 13:1
The average class size is 22 students
90% of faculty with an advanced degree and all hold Montessori credentials
Nonsectarian
ADD/ADHD support
2. The Waldorf School of Princeton
Like Montessori, Rudolf Steiner's Waldorf teaching method for preschools also greatly appeals to modern parents for their unique philosophy that focuses on the child's imagination development and emphasizes less on academic pursuits. The Waldorf School of Princeton is the only accredited school in this category in New Jersey.
Set on humongous 20 acres of property, this preschool was established in 1983 and has proudly served the youngest children ever since.
Facility Details:
4 miles away from downtown Princeton
Located on 20+ acres of farmland
Surrounded by open pasture, marsh & woods
Multipurpose athletic and recreation grounds, separate sports courts, a biodynamic garden, and walking trails.
Based on Waldorf Teaching Method
The Princeton preschool offers education based on Dr. Rudolf Steiner's principles, known as the Waldorf teaching style. It's essentially threefold that engages the head, heart, and hands to think, feel, and do. Some of the key characteristics of this school include:
Building social skills and holding a solid communal value.
Providing importance in games, arts, and crafts to expand imaginations.
Less emphasizing reading, writing or using computers in the early stage.
Encouraging children to make their own learning and playing materials.
Helping students thrive in a predictable rhythm with a consistent schedule.
Other Highlights
Pre-k (three-year child) to grade 8
5-day-per-week full-day program costs $24,030 yearly
Student to Teacher Ratio is 7:1 against the national average of 13:1
Financial aid available
The average class size is 12 students
32.1% minority enrollment
3. Montclair Cooperative School
Now time to see which the best co-op preschool in NJ that allows in-person parental involvement, which is the heart of co-op style education. The one that tops for us is Montclair Cooperative School.
It was established in 1963 and has remained true to the co-op vision. The teachers, admins, and parents work together closely to create a playful and rewarding environment.
Facility Details:
Located in a suitable location in Chestnut, Montclair, and is 1 mile away from the Montclair Art Museum.
State-of-the-art classrooms with all modern facilities.
Art and music room.
Garden and playgrounds.
Offers environmentally-based trips.
Open house events to explore the facility.
Based on Co-Op Education Philosophy:
The school believes in the co-op philosophy, at the core of which is the partnership between children, parents, teachers, and authority. Parents can participate in many meaningful opportunities for co-op life in the school.
A parent can be involved as a volunteer or actively participate in classroom learning several times a year. The school allows families to connect to bring a sense of community to permeate all aspects of school life.
They ensure the students are armed with the following things to make an impact in the later stages of their careers.
Critical thinking and problem-solving attitude
Love for learning and caring for the world
Creativity
Emotional intelligence
Ability to socialize and connect with people
Other Highlights:
Pre-k to 6th grade
5-day-per-week full-day program costs for $20,600 yearly
Student to Teacher Ratio is 8:1 against the national average of 13:1
The student population is around 160
Financial aid available
The average class size is 16 students
Faculty with an advanced degree none
26% minority enrollment
4. The Valley School of Park Ridge
If you're inspired by Reggio Emilia's philosophy and want your child to be admitted to a state-of-the-art Reggio Emilia-inspired preschool program, the Valley School in Park Ridge, NJ, could be a great option.
It was established in 2012 and made its marks with the emergent curriculum that balances different educational philosophies but keeps the Reggio Emilia at the core of it.
Facility Details:
Proximity to Park Ridge Station
Modern classrooms with an intimate atmosphere
Surrounded by garden and natural environment
Walking and running trail
Arrangements for outdoor games and fun activities
Based on Reggio-Emilia's Philosophy:
The preschool is inspired by the Reggio-Emilia philosophy that was founded in a place with the same name in Italy in the wake of the second world war. The basic ideas behind this approach include:
Children can construct and lead their learning where the teacher only guides them.
Children learn to express their ideas freely not only through verbal language but also through other languages such as music, dramatic play, drawing, and more.
Experience-oriented learning is where the environment is the third teacher for the children.
Co-participation and learning through interactions.
Teachers are researchers and observers who document child's thoughts.
Other Highlights:
Programs include infant programs (8 to 18 months), toddler programs (18 to 36 months), preschool programs (30 to 36 months), and enrichment programs (2 to 6 years old)
5-day-per-week full-day program costs for $20,600 yearly
Small class size and student-to-teacher ratio (accurate data not available)
Emphasizes documentation on the progress of every student
State-of-the-art classrooms
5. STEM Academy for Young Kids
The HighScope approach is a play-based learning approach where kids are given many hands-on opportunities to explore everything around them. Quite a few preschools in New Jersey have adopted this technique, and the STEM Academy for Young Kids, established in 2014, is one to watch out for.
Their HighCope program encourages children to construct their own ideas through interaction with the environment and people. The preschool focuses on STEM subjects (Science, Technology, Engineering, and Math) from early childhood in an effective way.
Facility Details:
Proximity to Metro Park Train station and Metuchen Train Station
Modern classrooms and STEM Labs
State-licensed Child Care Center
24/7 CCTV monitoring
Gym, outside playground
Based on the HighScope Method:
HighScope is about "active participatory learning," an approach that strives to help young students develop in every area. STEM Academy ensures that children learn through active involvement, create a more independent and confident personality, become ready for life, learn to plan and execute, and gain skills in different spheres.
You can expect the following things for your child's programs:
STEM Theme of the Month Curriculum
Digital Daily Report through Email & the Tadpole Application
Daily Health Checkups
Independent Assessments
Regular Parent-Teacher Meetings
Interactive Sessions for the Children
Dance, Music, and Games like Karate, Soccer, Chess, and more.
Other Highlights:
Infant to first grade
A total pre-k program costs around $12,000 yearly
Student to Teacher Ratio is 10:1 against the national average of 13:1
No financial aid is available
Qualified faculty
Minority enrollment
Honorable Mentions
Here we've got some honorable mentions that almost equally deserve your consideration while you're looking for the best preschool in New Jersey.
Final Words
In the list of the best preschool in New Jersey, we've tried to help you with some names that we thought fulfill most criteria to be called a good preschool. But we expect you to do the research on your part, make a visit to the facility, and ask all the questions to get yourself clarified that it's the right school for your youngster.
And do all these several months before your child's admission time as you might have to be on the waitlist. We recommend choosing the preschool that'll allow in-person involvement because your child mightn't be old enough to handle things independently.