As your kids reach preschool, you want to admit them into the best preschool for their best learning methods. One of the easiest ways to determine the preschool's name and fame is to look at its curriculum.
There're many types of preschool curriculum that experts have designed to teach children 123s and ABCs. These different preschool learning program and curriculum also helps in developing the kid's mentality and attitude.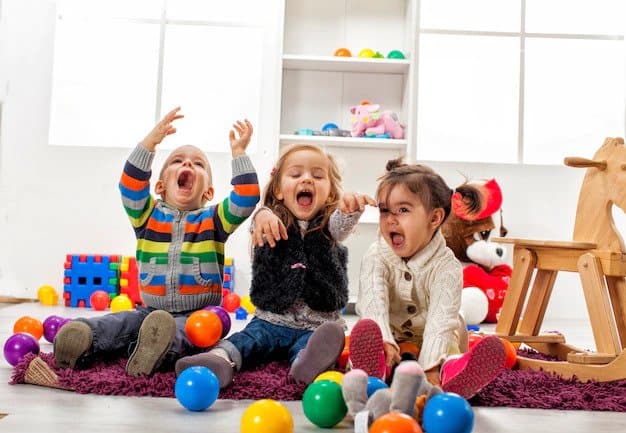 Therefore, you must know the basics of the preschool curriculum to get your kids admitted into the best programs. The top preschool curriculum types include Reggio and Emilia, Waldorf, Montessori, HighScope, etc. In fact, there're endless preschool programs to choose from for toddlers and kids.
Henceforth, we will go through the top preschool curriculums to help you know which is ideal for your child.
Top 5 Types of Preschool Curriculum
Preschool curriculums have developed following a few centuries of trial and error. Each of these various curriculums has different teaching styles, methods to handle kids and toddlers, and, more importantly, learning methods.
We will describe the top five preschool curriculums in the next few points. Thus, you could easily choose a favorite one for your loved kids.
Reggio Emilia
The Reggio Emilia preschool curriculum was initially developed in North Italy. Loris Malaguzzi developed the curriculum based on his years of teaching experience. He was a certified pedagogist from Italy.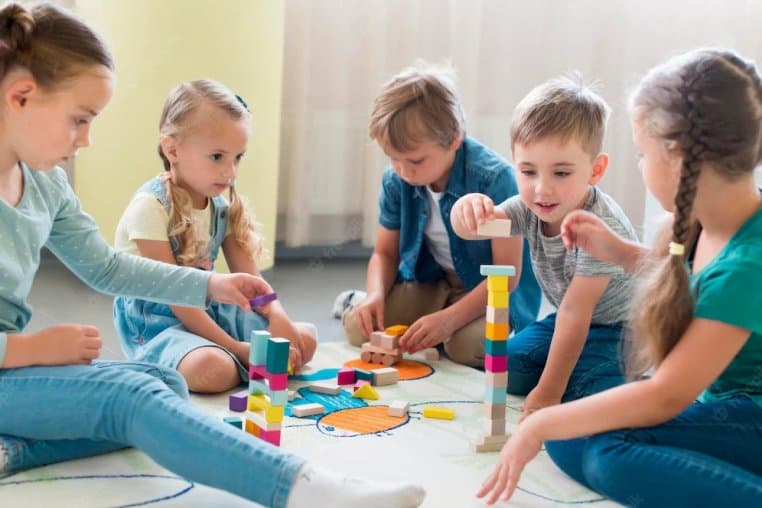 The curriculum focuses on project-based and practical learning methods, mainly. The preschoolers will explore different activities which are based on practical projects. They will also explore various ideas to develop their thinking ability with excellence.
The foundation of the Reggio Emilia curriculum has the two following options:
Atelier or creative space
Atelierista or artistic teacher
The method considers the children's mental, intellectual and emotional development of the children and enriches kids holistically. Also, the curriculum will focus on helping the kids grow independently with a stronger mentality.
In this method, teachers will encourage the learners to participate in group activities, use their practical knowledge to solve problems, and explore different ideas. The method is useful for developing the collaborative partnership of kids, which help them to be good citizen later.
Also, it is useful for developing the critical thinking and reasoning of the students. The system also includes family participation to increase the bond between the learners with their family members.
Pros of Reggio Emilia:
Emphasize creativity and artistic development
A holistic environment with real-life toys and natural elements
It helps the natural bond between family and kids with active participation
Improves imaginative power and critical thinking of the learners
Cons of Reggio Emilia:
Difficult to balance the needs of different students
Many say this method doesn't enhance scientific thinking
Montessori
Dr. Maria Montessori developed this child-centric preschool curriculum. She was an Italian physician. She developed this curriculum to increase bonding and teamwork among the children. The system focuses on building the kids' cognitive, emotional, and intellectual properties.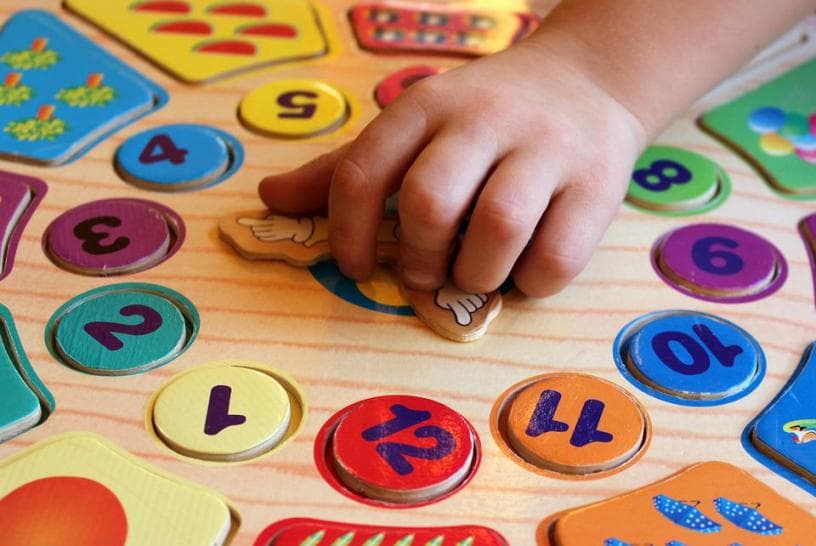 One of the best features of the Montessori curriculum is that it doesn't force students into any activities. Students will only take part in the activity they feel interested in. So, they may focus better on the activity and learn faster.
The ability to choose their preferable classroom activity also develops their passion, responsibility, and accountability. So, learners can become independent and self-driven. It further increases the confidence and learning urge of the students.
Pros of Montessori:
Develops independence and confidence of the learners
The curriculum is suitable for learners of different age groups
It helps in bringing out the passion of the kids
Cons of Montessori:
Sometimes kids may not learn necessary life skills
It depends fully on learners' interests, and teachers have less control
HighScope
The HighScope is an academic-based approach focusing on the play and learning the method. You will see the method used mostly in community centers. Plus, the curriculum will help kids learn basic life skills such as time telling, shape identification, color recognition, etc.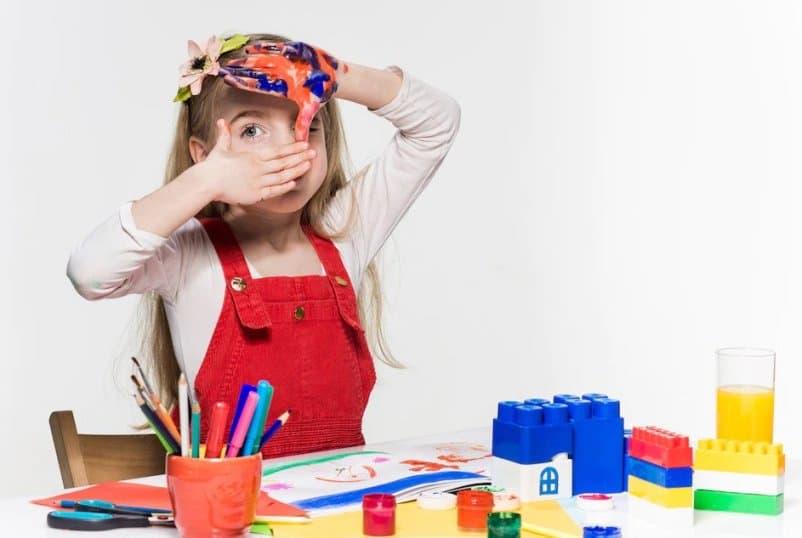 The method provides an inclusive and conclusive learning ambiance with adult and peer interactions. Also, teachers will deliberately expose the students to different environments to boost their cognitive and intellectual properties.
In this method, the classroom will soon turn into a community center. Here, kids will learn social norms and qualities to be good and responsible citizens later.
Pros of HighScope:
Develops community bonds among learners
The controlled learning environment for better results
A playful learning facility will keep students engaged
Cons of HighScope:
Less focus on the artistic development of the kids
It needs more guidance from the teachers
Waldorf
Waldorf preschool curriculum is best known for its combination of creativity and structural learning. Rudolf Steiner is the founder of the method. So, it focuses on developing the artistic and practical skills of the learners. Thus, they become both imaginative and practical, which helps them shine in life.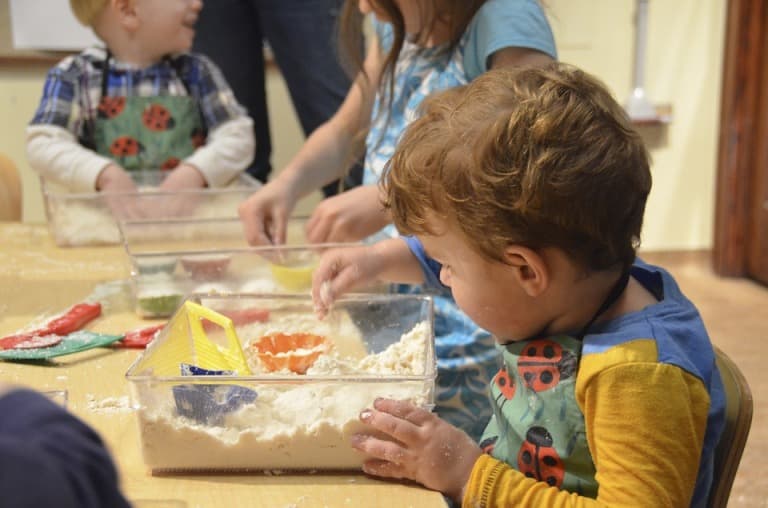 The learning approach is focused on plays, and the class combines learns of different age groups. So, they can pass on their learning interest and knowledge for a better understanding of everything. The teaching method will vary from one educational institution to another as it doesn't have any static method for teaching.
It is useful because institutions can adopt various approaches depending on the needs of their learners. So, the Waldorf curriculum becomes flexible and superior.
Pros of Waldorf:
Flexible and easily adaptable teaching method
Develops both practical and artistic skills for the kids
A playful learning ambiance attracts learners better
Cons of Waldorf:
Institutions have to experiment with various approaches to find the right one
A blending of different age groups can be sometimes chaotic
Bank Street
Bank Street learning method is widely adopted in social science subjects for its non-traditional structure and flexibility. Lucy Sprague Mitchell developed this holistic child development method. The learning system focuses more on the interactions of the children.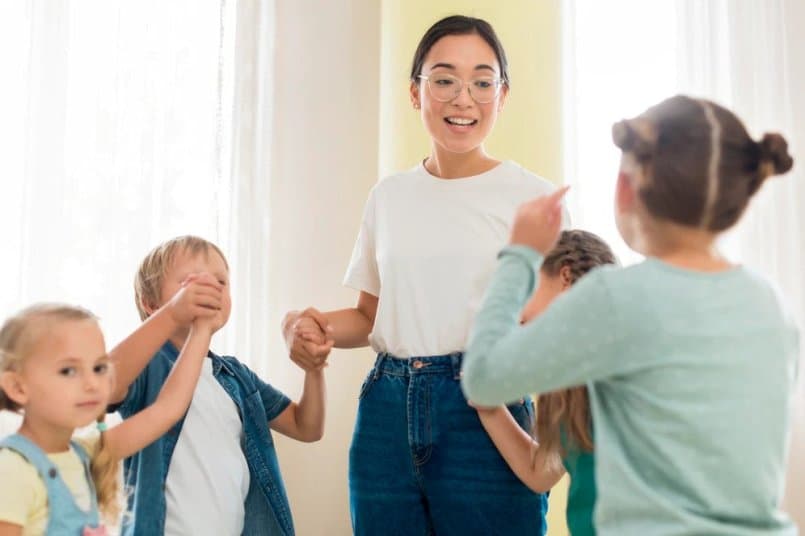 Also, it is among the fewest preschool curriculum that focuses on the learners' physical, intellectual, and emotional development. So, learners grow mentally and physically strong simultaneously.
The kids will decide their interests and learning procedures. Also, there's no competition among the learners, and the entire system aims to grow the independence and confidence of the mixed-age learner groups.
Pros of Bank Street:
Non-competitive learning system for cooperative mindset
Focuses on developing kids mentally and physically
Easy adaptability and flexibility with different approaches
Cons of Bank Street:
Relatively modern-day curriculum and hasn't been deeply tested
Teachers need to be more attentive to the children
Conclusion
The five types of preschool curriculum come with various learning approaches. You will find them useful in various scenarios. Henceforth, the selection of the preschool curriculum for your kids will depend on your preference.
If you want to grow the intellectuality and artistic ability of your kids Reggio Emilia will be helpful. The Bank Street method is useful to grow kids emotionally, mentally, and physically. Lastly, Montessori and Waldorf methods combine flexible learning approaches for a wider range of learning facilities.