Double Major is comparatively a new phenomenon in the study field. But it is getting the increasing attention of people worldwide. Many subjects of various universities now have double major options. Political Science is one of them. So, interested people deeply think about the best double major with political science. As a new phenomenon, it is prevalent for people to ask about double majors. In our following discussion, we will cover all you need to know about this topic.
There are several best double majors with political science. The best double major options are – Political Science and Economics, Philosophy and Economics, Business and Political Science, Finance and Political Science, Political Science and Film, etc. Actually, the best double major with Political Science depends on your choice and career plan.
The thing is not so easy to describe in a few words. So, let's dive deep into the article to get a complete overview of this subject.
What is a double major?
Since "double major" is a new term in the study field, you must be very clear about the concept. Generally, people do four-year graduation with one primary subject. The latest graduation concept is completing graduation by majoring in two subjects.
Having two subjects in a single graduation course is called a double major. Some tend to describe double major and dual degree as the same. But they are entirely two different things.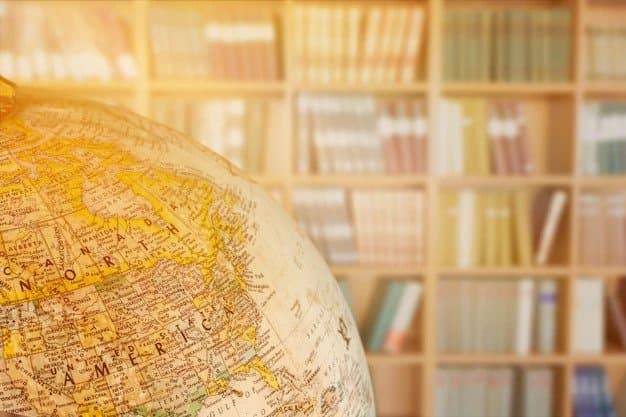 What is the best double major with Political Science?
The best double major with Political Science refers to a subject that the learner will choose with Political Science for a single graduation degree. It may be Business, Economics, Finance, IR, etc.
Being a versatile range-based subject, Political Science has more double majors than others. All these double majors are absolutely suited to Political Science, though you may think it bizarre. You can even study Chemistry as a double major. With your earned knowledge, you can make fruitful chemical policies for a company or even a country.
Political Science and Economics as double major
If a learner chooses Political Science and Economics as a double major, it will be the best combination that one can get. Economics is a royal subject and contains a close connection to Political science.
While Political Science deals with the governance of a country, Economics deals with the financial management of a nation. One needs another as supplementary. A person with the combined knowledge of these two will be more effective than others.
Moreover, in the private sector, the above combination will be one of the best choices for employers.
Philosophy and Political Science as double major
People who are good at theoretical affairs and want to study and write more can choose this double major. All people are not of the same taste. While some are interested in science and business knowledge, others feel interested in thoughtful subjects. So, a learner can undoubtedly pick this double major based on interest and taste.
Business and Political Science double major
In this present world, the scope of business is widening gradually. Because of the invention of advanced ICT-based sectors like social media (Facebook, Twitter, YouTube, Pinterest, Reddit, etc.), internet-based communication apps, and financial apps and websites, business areas have been expanded surprisingly. A few years ago, what is beyond imagination as a business scope, became true.
So, nothing should distract a learner from choosing Business and Political Science as a double major.
Finance and Political Science double major
Though Finance is one of the essential parts of the Business Administration sector, it can be the appropriate double major choice for finance interested guy. Finance, the management of money, is needed in every big or small company, profitable or non-profitable organization, or even in a small shop.
So, a Finance and Political Science double major graduation accomplished person will certainly find a more comfortable position in a government or private company. The learner should not forget one thing – this double major combination will demand absolute hardship.
Political Science and Film as double major
At the very first appearance, most learners will not think about this double major. But there is a massive potential for a learner to apply this sector's knowledge in the future career path.
If learners find a keen interest in this sector, they can choose two different sectors for a career path. Whenever an opportunity comes, they will grab the chance. Comparatively, they will get more options than others.
Political Science and International Relations double majors
International Relations deal with the states' relationship with world countries. That means it defines the behaviors of a country with others. It's a part of Political Science and a broad discussion of the limited area. So, the two parts of the same area will strengthen the knowledge and its application as a learner.
Political Science and International Security Studies (ISS) double majors
Now, almost all types of institutions and organizations are concerned with security and typical issues. Moreover, they seek multi-taskers; one person can take care of more than one task. So, if an employee can handle some policy-making matters and security issues – this will be more comprehensive.
One thing to remember, this double major option is one more bizarre combination. This option also demands more diligence and passion for completing the graduation as these two are not of a similar category.
There are more options for double majoring in Political Science in universities in various countries. You may find more or less double major options.
Universities offering double majors with Political Science
A significant number of universities offer double majors in Political Science worldwide. In the USA, a wide range of universities is offering political science double majors.
Let's have a look at these universities. USA-based universities are – Stanford University, Harvard University, University of Pennsylvania, University of Florida, Vanderbilt University, Duke University, Cornell University, etc.
Universities in the UK, Germany, and France also support double majors. Double majors are available in Turkey. METU Middle East Technical University, Yildiz University, Yeditepe University, etc. Some Varsities of Hong Kong support double majors too.
Conclusion
We have comprehensively discussed the best double major with political science. It would be best to decide on your double major in Political Science. Think and rethink your choice. Must choose a double major that suits your interest and future career plan. Unless you select a double major subject wisely, you must suffer in the long run.
Picture Courtesy: Freepik