Circle time is crucial to increase bonding and cooperation among toddlers. As preschools arrange circle times at the start of the day, teachers can bring all students to close. Also, they can brief the students about the proceedings of the day.
To fulfill different teaching and learning goals, circle time activities for preschool are essential. You may opt for different and creative activities during the circle and engage students in them. In doing so, a circle chart will help you keep pace with the student's moves. In addition, you can use the chart to list the student engagement, activity list, and progress.
Following it, we will suggest a few awesome circle time activities you may choose for preschoolers. We will also suggest you top give circle charts for a fantastic result.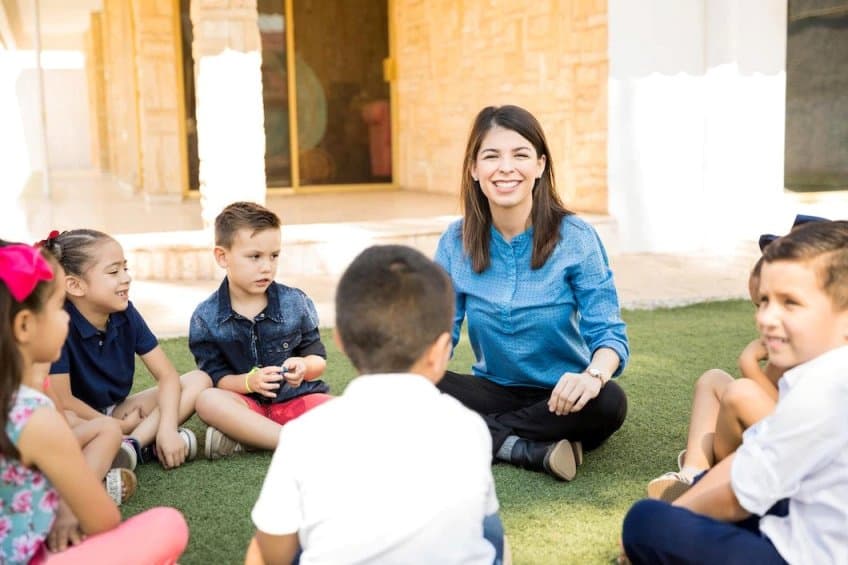 Top Circle Time Activities for Preschool That Can Choose
Education is turning more about increasing bonding among students and unfolding their latent talent. It further focuses on developing students as better human beings. Thus, education experts and institutes look for a cognitive environment for preschools.
And for this, circle time benefits in preschool have become vital. So, what type of activity can you choose during preschool circle time? How do you increase the engagement and creativity of the students in classes and during circle time?
Check the top circle time working lists for a fantastic teaching experience.
Singing songs and gameplay
You can instruct the students to sing a song and perform different actions with it. Or, you may play a song from YouTube or other sources and suggest the students mimic different actions with it. For example, they may clap, turn their head, and step forward, backward, and sideways. Plus, you may easily invent other actions and moves that students can imitate.
As the song continues and students perform different tasks, it improves their attention and engagement. For instance, you can play the song "head and shoulders, knees and toes," and students would touch the specific body parts when they listen. It not only boosts their attentiveness but also improves their awareness of their body parts.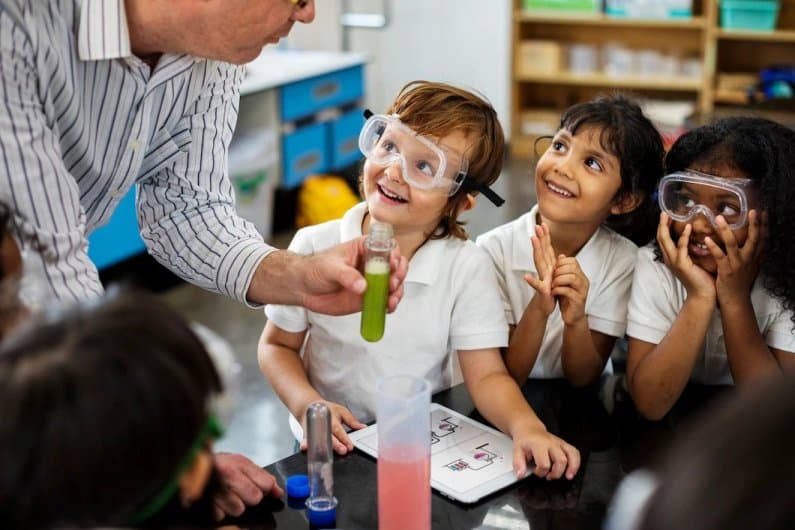 Use props for thematic lessons
Using multiple props with vivid colors and shapes helps draw the preschoolers' attention. It is also crucial because toddlers and slightly grown kids lose attention too soon if they don't find it interesting.
Thus, during circle time, use various props for delivering the lesson plan. The circle chart will be an excellent selection for it. There're many props and actions you can choose from quickly.
For instance, you can arrange a dead bug and a magnifying glass in biology class. As kids observe the dead bug through the magnifying lens, they will find it awesome. Plus, you can use it to set fire to the paper using sunlight.
Using different props for versatile actions will also boost the students' curiosity. For example, you can use puppets, watches, science items, toys, toolboxes, etc., as props during circle time.
Review daily and weekly schedules and calendars
You can take the circle time activities to the next level with the review plan, weather, and calendar actions. This action also includes a few props that help you keep the learners engaged. You may use the circle charts for this activity too.
As the students fill the chart with different days and activities, it increases their awareness about time, schedule, and days and weeks of the year. Plus, you can use the weather updates and calendar for further use.
For instance, you can instruct the students to pick a date from the calendar, then see the weather forecast of the day and enlist it in the chart. This also helps toddlers to improve their multitasking ability.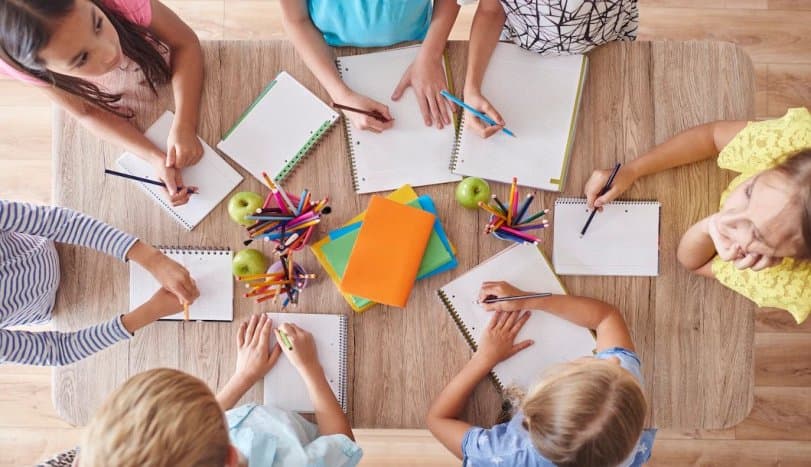 Try out collaborative art
You may try out collaborative art and drawing in the classrooms for toddlers to bring out their latent creativity in front of all. For this, draw large patterns on the classroom floor. Then, hands down a few coloring pencils to the students. Finally, tell them to paint the patterns as they wish.
Try to ensure that the toddlers keep the coherence of the colors. It will be helpful to improve their actual knowledge of colors, paints, and patterns. Alternatively, you may allocate small drawing papers to kids and instruct them to draw and paint their favorite shapes, images, or whatever else they want.
These activities will be useful in understanding the potential of toddlers and preschoolers.
Top Five Circle Time Chart for Preschools
Charts for circle time are an excellent resource for teaching and learning. Teachers can easily track the students' progress and flaws using the charts. Also, the colorful presentation of the charts with different blocks is engaging and fantastic.
Do you want a visually appealing chart for preschoolers? Then, nothing beats the unique and versatile features of the Kikigoal circle chart. It has a perfect combination of multiple colors. It looks fantastic, and kids will be glued to it.
On top of it, the chart is straightforward to use. Its straightforward application will help you pursue different classroom activities without many difficulties. Thus, it will be an excellent choice for new teachers who have yet to excel at using charts.
Moreover, you may use its counting, calendar, rhymes, shapes, and weather blocks to create your favorite teaching combination. What's more, the pocket chart is made for long-lasting use. It is durable enough to last for a couple of months with ease. Thus, you don't need to buy multiple circle time charts for your teaching.
Likewise, a standard chart includes the date, time, year, rhymes, shapes, and other blocks. So, you can quickly make toddlers aware of the months, years, weather, rhyme, sound, etc.
This all-in-all pocket chart set contains 200 cards. All the cards are made with circle time in mind. So, you will love its straightforward and creative applications. For example, you may use calendar cards to make toddlers aware of the dates and months.
Furthermore, it contains tactile letter cards. It is fun to touch and explore. So, kids will love playing with them as they learn silently. There're also 18 clothing cards with a weather spinner. So, you can spin it to choose the weather and suggest the toddlers pick a clothing card that matches the weather. It will help them know about seasons, fashion, and what to wear.
On top of it, the multifunctional chart is value for money. It comes with 4 hooks for a quick wall-mounting facility. You will also get 30 flashcards. Plus, these flashcards are dry-erasable. So, you may use them for various applications.
Long story short, you will love the multipurpose and value-for-money chart to perform engaging tasks during circle time.
Kindergarten and preschool teachers will love this pocket chart for sure. It has all the accessories and tools you need to keep track of everything in the classroom. In addition, the chart facilitates using calendars, colors, shapes, rhymes, letters, and counting features.
There're 8 different blocks in the pocket chart. Thus, you may use the blocks for lesson plans and engaging actions during circle time. For instance, the top right position lets you write the day, month, and year. Thus, you can easily track what you did on which date. Of course, it will be useful to prepare the result sheets later too.
With affordable pricing, parents may also use it at home for their kids. In addition, its different blocks will allow you to use various combinations and use the chart creatively. Thus, the Auchq Circle Time Learning Chart is a superb teaching tool for toddlers and kindergarteners.
Another outstanding, multifunctional, and creative chart for class circle and engaging action is this Kindle chart. When you use flashcards creatively, toddlers and preschoolers will love their uses. Plus, the chart has a remarkable and visually appealing design. It attracts the students.
Moreover, its 150+ cards let you use it differently. Thus, you can use them as props for various actions. For instance, you can use rhymes and weather cards to help toddlers perform tasks to increase their seasonal and musical awareness.
The flashcards of it are dry and erasable. So, you may continue using them day after day. The cards are made with quality paper and materials. It allows you to enjoy the durability of the chart and its various cards without a cost increment.
Lastly, the chart with four wall mounting hooks, all standard cards, and easy application is a great bang for your money.
Engaging in learning improves the intellectuality of the students. Thus, teachers must find ways to enhance the attention and engagement of the students. And what could be more beneficial for the student's attention than using a creative and eye-catchy pocket chart?
Yes, we recommend this pocket chart with erasable flashcards, calendars, weather, clothing, rhymes, and other charts. So, you can use them in various combinations to prepare your perfect teaching curve.
Furthermore, it has fruits and shapes. Therefore, you may use them to teach the students even more engagingly. The colors of the shapes and other items are realistic too. It is brilliant because many charts include unrealistic colors, resulting in students losing attention.
The chart is priced reasonably and is durable too. So, you will find it highly functional and value for your money.
Conclusion
Circle time activities for preschool are crucial to teaching the students immensely. The circle charts are helpful for this. In addition, you can use its flashcards, weather, seasonal, monthly, weekly, or other cards for multipurpose applications.
Henceforth, teachers and parents must have these charts to propel the learning process of toddlers and preschoolers. You will appreciate the difference these charts bring in the learning process.