Preschool teacher assistant is an exciting job where you help the future of your country to grow and educate. You work under the direct supervision of a preschool teacher to acquire the qualities and skills needed to be a teacher. Thus, the job of assisting the teacher becomes challenging.
You must be creative, dedicated, and have the patience to become a good and skilled assistant in preschool teaching. You should also develop good communication skills, share your thoughts with the teacher, and clearly define each other's roles.
When you maintain these suggestions, becoming a good teaching assistant is a matter of time. But that's just the tip of the iceberg. So, let's see what the entire iceberg offers on this topic.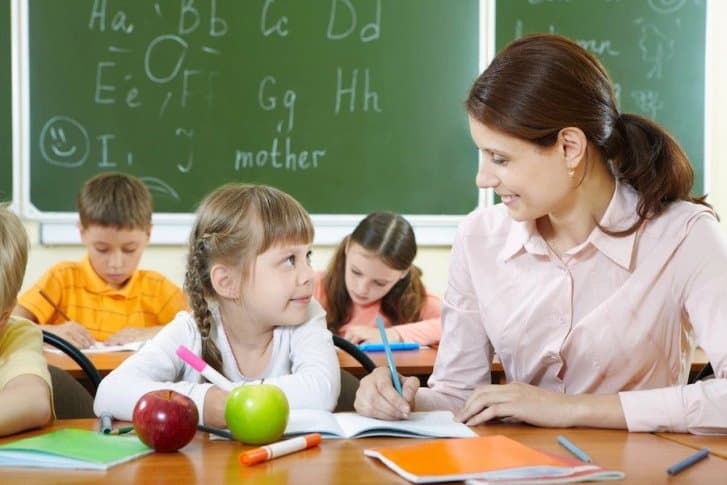 Image credit: Freepik
What Does A Preschool Teacher Assistant Do?
When you want to be a good preschool teacher assistant, knowing the responsibilities thoroughly will help you. It is also crucial because a preschool teacher assistant has to perform a wide range of tasks daily.
You have to prepare the classroom for the upcoming classes. Also, you must tidy up the class after the period.
You should assist the teacher in preparing and implementing the lesson plans.
As an assistant to the teacher, you should support the students in their lessons and understanding.
You must record and evaluate the progress of the children in the classroom.
Sometimes, you should identify the strengths and weaknesses of the kids and inform the teacher about them.
Continuously monitor the students, particularly during any outdoor activities. Plus, it will help if you reach out to the students and help them individually.
As an assistant to a preschool teacher, you must perform myriad tasks. Everything rests upon you, from attending school meetings to preparing for classes and collecting homework. As you perform various tasks, you must develop versatile skill sets to shine in the profession.
What do you need to be a preschool teacher assistant?
Only some people can be preschool teacher assistants. Apart from your dedication and patience, it would help if you had specific educational qualifications. Some schools will take an associate degree in teaching related subjects as a basic qualification. Others might want a certification degree and state-level examination.
You will need either a GED certificate or a high-school diploma degree.
Associate degrees and postsecondary courses are not mandatory. However, they are beneficial for getting the job.
You can choose the postsecondary courses on psychology, early and secondary education, early child development, etc.
Thankfully, you can be a preschool teacher assistant without any state certification in most cases. Only a few high-end preschools will ask for teaching certification for the jobs. Nonetheless, the courses listed below are helpful to become a teacher and assistant in preschools.
Level 2 Award in Support Work in Schools
Level 2 Certificate in Supporting Teaching and Learning in Schools
Level 3 Award in Supporting Teaching and Learning in Schools
Level 3 Certificate in Supporting Teaching and Learning in Schools
Level 3 Diploma as a Specialist Support for Teaching and Learning in Schools
Level 4 Certificate in Higher Level Teaching Assistant
As you see, there are multiple Level 2, Level 3, and Level 4 awards and certification programs for you. You can gradually develop your skills on them and improve your job opportunities and promotion.
Related: Signs Of A Bad Preschool Teacher
Tips on How to Be a Good Preschool Teacher Assistant
You should know clearly what it takes to qualify as a preschool teacher assistant. At this stage, we sincerely hope that you are eligible to join as a teacher assistant in preschools. So, it's time to look for ways to improve your reputation as an excellent and helpful teacher.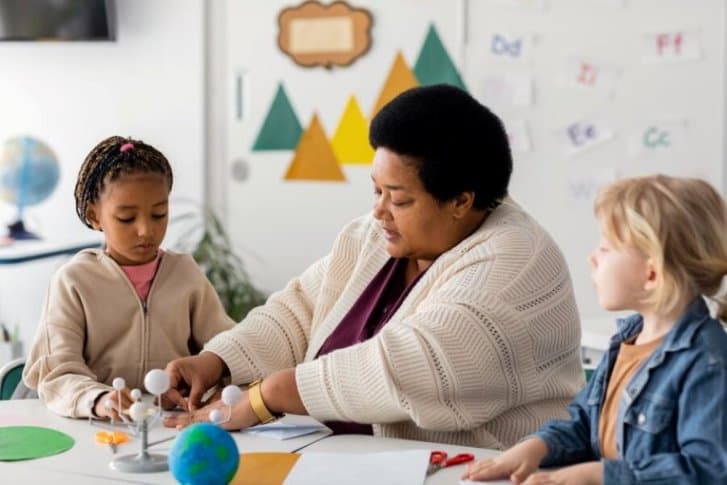 Image source: Freepik
Be patient and dedicated
Assisting a teacher can be a daunting task. You need to take care of every minute detail and help the teacher in every possible way. It needs a lot of dedication and courage. Also, you must be hard working and be ready to work extra hours.
Usually, during the first few months, you need to be more dedicated and hard-working. It will be your learning period, and your patience will take you through this period.
Communicate clearly
The key to success in any job depends on your communication skills. This job of teaching assistant is standard. So, you must communicate clearly with the teachers and children in the class.
Always listen carefully to what the teacher says. Also, paying attention to the children will be helpful. It will be valuable to take notes using smartphone note apps to remember the details.
If you need clarification, feel free to seek help from the teachers and seniors. Also, when necessary, give your insights. However, you must be keen on listening more than expressing yourself to be a good assistant. This way, the teacher will also have confidence in you.
Define the roles clearly
When you join the teaching assistant job, the preschool authority will define your role in and outside the classroom and campus. You must attentively read the roles and responsibilities. However, more than that is needed to be a good preschool teacher assistant.
It helps if you discuss it with the teacher. You should communicate with the teacher and figure out their expectation from them. Ask them politely what they want from you. Also, share the responsibilities and duties so that it doesn't become a burden on both of you.
The job becomes easier when you and the teacher know your role clearly. Also, always avoid crossing the boundary. If you find something that needs improvement, express it positively. Lastly, maintain the defined roles with sincerity and diligence.
Plan and implement together
Once you have defined the classroom duties and responsibilities clearly with the teacher, follow them. Also, plan the classroom lessons ahead and together with the teacher. Whenever your lead teacher asks for any insight, provide it with clarity and attentiveness.
As you give insights on lesson planning, always stand by the teacher to implement them. The lead teacher can apply different strategies to implement lesson goals and plans. You need to be a quick learner to gasp and apply them.
When you both work together, the job becomes more manageable. Also, the teaching profession is challenging. So, working together will be valuable.
Don't compete with the lead teacher
Over the years, we have seen many teaching assistants competing with their lead teachers. Nothing can be worse than this. You must remember that the lead teacher is there because of his better educational qualifications and skills. So, instead of competing with them, try to learn from them.
This way, your teaching assistant job can be indeed a perfect learning period. You will be amazed at how it helps in developing your career.
Also, being a fast learner and companion to your teacher, you can quickly be a popular figure in the institute. It will be helpful when you plan to be a teacher there without looking for other jobs.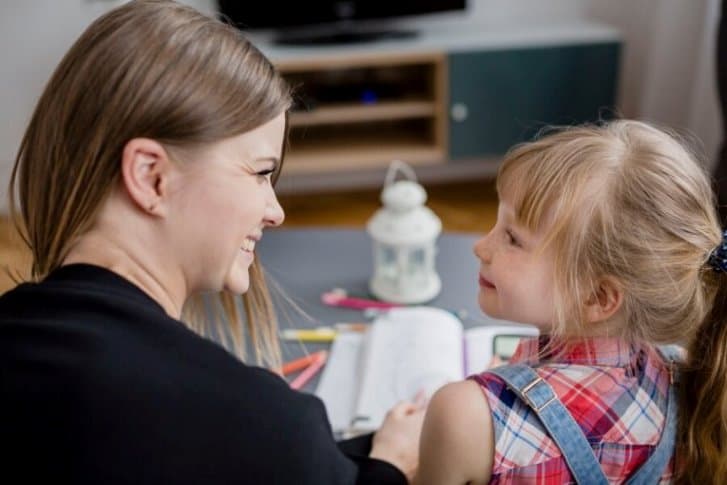 Image source: Freepik
Pay attention to the kids
As a teaching assistant in the preschool, you will work with children aged 3 to 5. These kids have excellent curiosity for learning. So, they will be highly curious and will ask questions frequently. You should be ready to fulfill their curiosity as much as possible.
Moreover, preschool students may face different problems. You should be ready to meet their demands. Sometimes, a few of the students may need help with different problems. You need to pay attention to them to figure out their problems. Once you find their problems, it's your responsibility to help them.
If you can't help the child, you should inform the teacher. Together you can surely boost the morality of the child lagging.
Prepare to work outside the school
Lastly, you must be ready to work hard even outside school. At times, you may need to check the homework and assignments of the teachers. Plus, you must attend the meetings and look after the students in picnics and outdoor activities.
All these imply that you work hard even after school hours. Although it might seem a challenging task, it will improve your reputation. Being a teaching assistant is a learning curve, so working hard will help you reap better results later.
Conclusion
A good preschool teacher assistant will shape the future of the kids. So, you must try to be the best, not just good, in the teaching assistant job. Also, it will be invaluable if you decide to be a teacher later. The key is too willing to learn, help the kids, and share responsibilities with the lead teacher.
Lastly, you must develop love and passion for the teaching job. It is necessary because you can't be a better teacher without loving the teaching assistant job.