Depending on your interests and professional goals, many options are available for a double major in accounting, including finance and economics. Other best dual majors with accounting are law, business administration, computer science, and psychology.
The best dual major in accounting offers multiple career paths once you graduate. However, while many double majors may complement your accounting degree, not all are lucrative and rewarding.
However, what makes these double majors the best combo for accounting? In this blog post, you can find out what is a double major, how to choose the best one, and the top options to consider.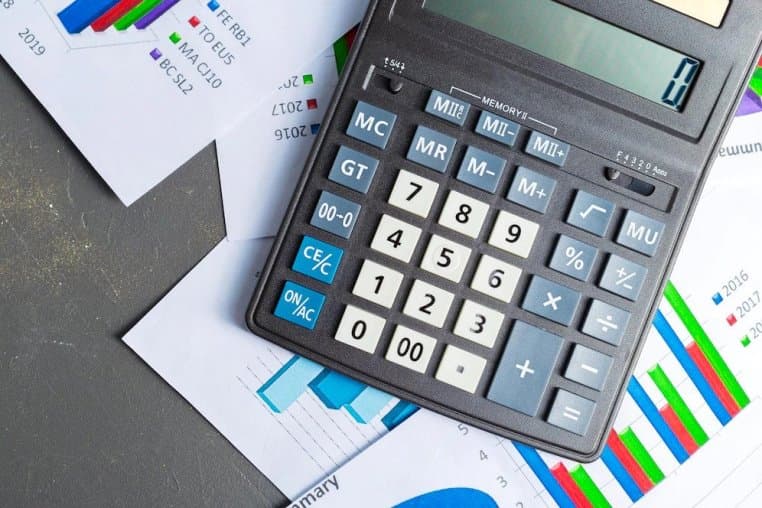 Image source: Freepik
Best Dual Major With Accounting Comparison Table
Below is a list of the top dual majors with accounting to consider and the career opportunities each offer.
Best Dual Major With Accounting
Career Opportunities Available
Law
Business analyst
Law clerk or legal administrator
Accountant or auditor
Tax consultant or agent
Compliance officer or settlement agent
Economics
Economic consultant
Financial analyst
Certified public accountant
Compensation manager
Finance
Investment banker
Bank manager or accountant
Tax consultant
Credit or economic analyst
Consultant or business analyst
Computer Science
Forensic accountant
Business intelligence analyst
IT auditor
System and business analyst
Business and financial analyst
Business Administration
Management analyst
Market research analyst
Real estate appraiser
Business consultant
Sales manager
Psychology
Medical psychologist
Finance director
Auditing clerk
Marketing specialist
Human resources specialist
What Is a Double Major With Accounting and How To Choose?
A double major means studying two fields of study simultaneously. So, besides meeting the accounting degree requirements, you must complete another degree's prerequisites at the same time.
However, you don't get two Bachelor's degrees after completing your studies. Both majors are usually listed under one degree.
Below are tips to help you choose the best dual major in accounting.
Professional Goals
While choosing a double major with accounting, you must consider your ultimate professional goals. Ask yourself what career opportunities the double major will expose you to.
Marketability
It would help if you considered choosing a dual major with accounting that is highly marketable. A good example is a degree in finance or any technology-related course. This way, you will easily find a job in various industries.
Time
You must also consider how long it will take to complete the double major. This is because some double majors may take 4 years to complete because of overlapping classes. Other majors may take 5 years or more.
Interests and Abilities
Your interests and abilities in both areas of study also matter a lot. Don't choose a double major that you are not good at or have no interest in.
Number of Credits Needed
A minimum number of credits is required for each major to complete the degree. So, it would help if you found the credit cap for the double major degree you wish to pursue with accounting.
6 Best Dual Majors With Accounting
Now that you know how to choose a dual major. By the way, to make your decision easy, here we have listed the top 6 disciplines for double majors in Accounting. Read on to find out.
1. Law
Studying law as a double major allows you to better understand legal affairs linked to accounting. Besides gaining skills in taxation, you will also learn auditing and tax law.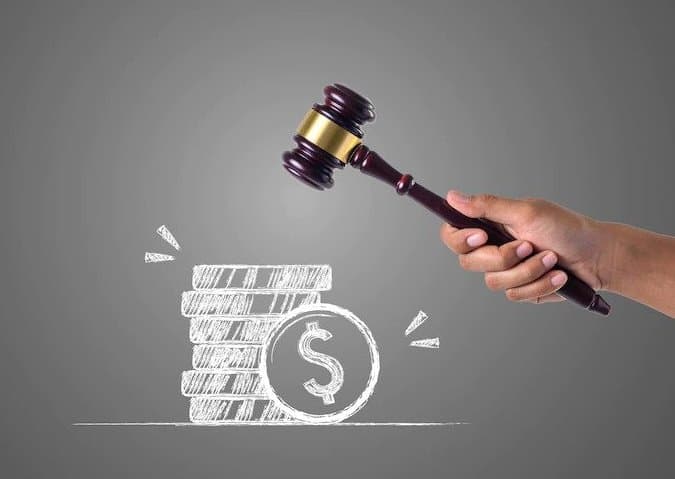 Image source: Freepik
As such, you can work in various industries, including:
Finance and investment
Media and marketing
Banking and Finance
Law
Property
Human resources
So, which is this combination best for you? Double majoring in law and accounting is more rewarding if you want to work in accounting compliance. Also, if you have always wanted to join law school or sit for a CPA test, this combination is a good choice. With this dual major, you may work as a:
Business analyst
Law clerk or legal administrator
Accountant and auditor
Tax consultant or agent
The compliance officer or settlement agent
You could do this major at universities like University of Virginia, Columbia Law School, and Duke Law School.
Read: Best Double Major with Criminal Justice You Can Pursue
2. Economics
Economics is another great double major with accounting because both fields deal with financial matters. Accounting deals with money flow, while economics deals with the more significant trends that drive money.
A double major in economics and accounting equips you with broadened knowledge and an extensive skill set. Consequently, this provides you with a wide range of job openings. For example, you can become:
Economic consultant
Certified public accountant
Financial analyst
Compensation manager
If you wish to become a certified public accountant, this dual major enables you to meet the minimum CPA credits. Therefore, you won't need to take a master's. Even better, as a double economics and accounting graduate, you can work in almost every industry, including:
Public accounting firms
Small businesses
Nonprofit and government agencies
Financial consultancy firms
This double major is available in top universities such as the Claremont McKenna College, Australian National University, and University of Delaware.
3. Finance
Finance and accounting are the language of business and go hand in hand in many ways. For instance, most topics you learn in accounting are there in finance. Therefore, this double major only needs a few additional credit hours.
Combining finance and accounting gives you highly in-demand financial market skills. So, if you want to ensure you get a job right out of college, this combination is a good choice. After all, you can work in various industries like:
Brokerage
Consultancy
Banking or Accounting
Finance and investment
Government
The best thing about this dual major is the many jobs it leads to. For example, you could become a chief financial officer (CFO) with a CPA license. This will ensure you get a higher salary than a CPA or accountant. Other job opportunities that this dual major provides include:
Accountant or bank manager
Credit or economic analyst
Consultant or business analyst
Investment banker
Tax consultant
You could study this particular double major in top colleges like the:
4. Computer Science
Much of accounting today is moving towards computer software and applications. Whether in small or large businesses, accounting is mainly done using software like QuickBooks, Oracle, and SAP.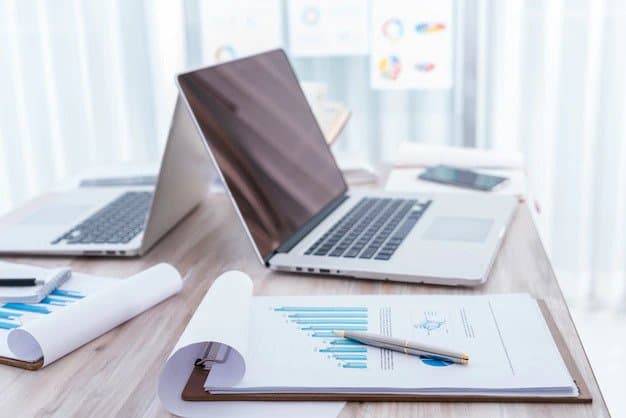 Picture credit: Freepik
Therefore, these two majors perfectly complement each other, giving a slight advantage in the job market. For example, you could develop machine learning (ML) tools for tax specialists and auditors. The best thing about computer science and accounting double majors is the many job opportunities available. You can compete as a:
IT auditor
Business and financial consultant
Forensic accountant
System and business analyst
Business intelligence analyst
However, you must have well-developed math and analytical skills to pursue this dual major. The job prospects for these majors are strong and are likely to remain this way in the foreseeable future. A computer science double major with accounting allows you to pursue employment in industries such as:
Bank
Consulting organizations
Government
Software developer firms
Small and multinational businesses
Some of the best universities offering this double major are the University of Wisconsin – Madison and Johns Hopkins University.
5. Business Administration
Like finance, business administration and accounting are also closely tied together. Business administration deals with strategic financial planning while accounting deals with the economic aspects of businesses only.
Therefore, double majoring in business administration and accounting can put you in an excellent position in the business world. After all, every business entity requires the expertise of a professional accountant. You could get jobs in industries such as:
Public service
Consultancy firms
Colleges and universities
Hospitality businesses
Government agencies
Conversely, business administration may lead to various career opportunities like other best dual majors with accounting. For instance, you could work as an auditor, financial analyst, human resources specialist, or logistician. Also, you may compete as a:
Management analyst
Real estate appraiser
Sales manager
Business Consultant
Market research analyst
You could study this dual major in top universities, such as Avila University, Texas Christian University, and Ohio University.
6. Psychology
If you want to pursue a career in business, especially marketing, psychology would be an excellent double major with accounting. You see, most financial accounting matters deal with human behavior, like judgments of auditors, investors, managers, and analysts.
On the other hand, psychology provides a pool of theories you can use to interpret results as a financial accountant. This makes the combination a good choice, especially if you wish to own a psych business one day and handle your own books. With this dual major, you could also work as a:
Medical psychologist
Auditing clerk
Finance director
Marketing Specialist
Human resources specialist
Unlike other dual majors, psychology and accounting combine rare skills that many businesses would value. As such, there are many industries you could work in, including:
Management and administration
Accounting and finance
Retail and sales
Advertising and marketing
Health care
Some of the top colleges that offer this double major are Saint Louis University, University of California San Diego, and The University of Western Australia.
Related: Best Double Major With Psychology
FAQs
Now let's look at commonly asked questions about the best double major with accounting.
Q: Is double majoring in accounting really worth it?
Yes. If you choose a complementary double major with accounting, it could make your resume stand out. More so, it could lead to higher earnings and more job opportunities. This is because you will have many unique sets of skills.
Q: Can I do mathematics and accounting as a double major?
Yes, you can. However, a mathematics degree is a better double major for economics, computer science, biology, and psychology. Instead of math, you should pick finance as the dual major for accounting.
Q: Are marketing and accounting an excellent double major combo?
Yes. Both fields of study are highly valued in the business world. However, this combo is good if you plan to work at a finance or accounting firm in the marketing department.
Q: Any cons of double majoring in computer science and accounting?
Yes. First, the combo may prevent you from exploring many interests or taking more elective courses. This is because both fields need a complex set of skills and more attention to detail.
Bottom Line
Accounting is a stable and growing career field. However, the best double major with accounting can provide you even with more job opportunities. Some of the best dual majors you can consider are finance, business administration, law, and economics.
With that said, there are several things to consider when choosing a double major with accounting. For instance, you must consider the major's marketability, your professional goals, interests, and pay.