Finding the best preschool to enroll your kid is challenging. Therefore, we have listed the best seven preschools in Dallas to help you narrow your scope. These schools include Cadence academy, The learning experience academy, and the children's center, to name a few.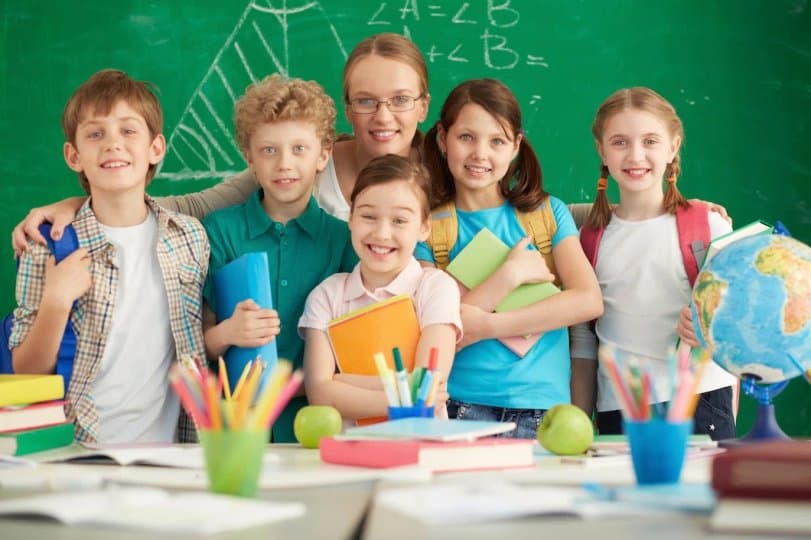 Best Preschool In Dallas
Leaving your toddler under the care of someone else can be quite nervous. However, knowing that your little ones are in good care gives you peace while on your daily duties. Since the best preschool for your kids may not be the best for another kid or parent, we have discussed the 7 best preschools in Dallas in this article. Also, we have provided crucial information to help analyze the best preschool.
1. Cadence Academy Preschool
This school is a licensed child development private family institution aimed at walking your kids right through the early development stages. The staff and teachers are trained to develop a personal relationship with the kids for better interaction.
It is the joy of every parent to leave their kids in safe hands as they attend to their daily activities. If you are such a parent, we recommend Cadence Academy preschool for your kid.
The school is keen on the health and safety of your kids. This facility is safe, fun, educational, and molded with diverse opportunities to help your kid grow in early development.
2. The Learning Experience, Richardson (TLER)
This institution is managed by Venkat Karnam, the Business Manager. This is one of the preschools that have focused more on nurturing your kids from the age of 6 months to 6 years.
It was founded by the Weissman family and has been committed to learning, playing, and growing principles. They focus on the six areas of ECD, Infant, Toddler, Twaddler, Prepper, Preschooler, and Kindergartener.
Consider leaving your kid under the care and training of these incredible staff who dedicate their time to ensure you and your kids are comfortable even when apart.
3. The Children's Center Academy
This facility is a licensed center–child care program that focuses on providing care to your kid from the toddler stage. The experience is firsthand from qualified trainers and staff who handle cases on a parental level.
With a capacity of 134 kids and ongoing enrollment, you can leave your kid in a safe and fun environment. They also offer services such as pre-kindergarten and toddler classes.
Depending on your kid's age, the fee varies from class to class. Consult with the school's website for more information.
4. Xplor Preschool And School Age Care
Xplor preschool and school age is an awesome institution that every parent got to fall in love with. The care and attention given to the kids are immense.
The staff is well-trained to handle the kids well through RCD programs until they join school-age care. Parents also enjoy a parents' dinner night which helps create a more social family.
The teachers combine a learning, safe and fun environment to discover the potential in every kid. We recommend you consider bringing your child for smooth early childhood development in the right hands.
5. Rosewood Academy Preschool
If you are looking for an ideal school to help open up your child's mind, then consider Rosewood Academy Preschool. The school incorporates art, music, and physical fitness exercises.
Little preschoolers two years and above are exposed to computer gaming and mind trivia questions. These activities are meant to expand the developing minds of these young ones.
6. Good Shepherd Episcopal School
Good Shepherd Episcopal School is accredited by the independent schools association of the south west for its programs and curriculum. The institution is headed by Julie McLeod.
It is centered on inspiring children to learn with confidence, serve with compassion, and lead with courage. They have early childhood programs meant to help kids discover their own talents and capabilities in life.
The school has the 2022-2023 enrollment ongoing. To enroll, visit their website or contact them via their official address. Consider bringing your kid to learn the best with the best teachers at good shepherd episcopal school.
7. Alcuin School
Alcuin school was founded in the early 1920s with over 100 years of success. It is accredited by AMI for its programs. Alcuin school applies the Montessori method of learning.
The learning approach is based on scientific observation of kids from birth to adulthood. Kids are taught the basics in life to become innovative thinkers and passionate learners.
The school admission for 2023 closes by January 20, 2023. A non-refundable fee of $150 is deposited to their account during the enrollment process. Visit their official website for the application details.
FAQs
Most parents raise concerns about preschools in Dallas; here, we have answered some of them to satisfy the best parents' needs.
Is preschool free in Texas?
To best answer this, there are different categories of preschools in Dallas. These include free, public and private preschools. Free preschools are government sponsored and meant to serve low-income families. Public preschools are fairly cheap with private preschools being the most expensive.
What should I look for in a good preschool program in Dallas, TX?
For a good preschool, look for aspects such as playing kids, happy and joyous kids, good relationship and interaction between kids and their teachers. A good preschool should provide a conducive environment for kids to learn basic skills through playful fun moments and activities.
Conclusion
Preschools are an excellent option to keep your kid safe and have them learn a few tips through their early childhood development journey. It also helps to avoid stressful days at work while away from your kids.
If you're stationed in Dallas, you've some great preschool options to choose from for your smart toddler. Some of these schools are free, while others are private, and you have to book for enrollment beforehand. The above-selected options give you a chance to choose the best preschool in Dallas.
Consider enrolling your kid in one of these preschools that best fits your budget and distance proximity for easy picking up and dropping off your kid.