Montessori schools are popular among parents for their kids because these schools plant seeds among the kids and help them to explore things. This is how children educate themselves here. Montessori schools are very well known for teaching kids understanding and showing respect to all races.
We all know so many races live in Miami and educating our kids about respecting all is a must nowadays. Yeah, they learn it from family first, but in Montessori schools, they learn to create emotional bonding with other kids and learn to develop a positive mentality in any situation.
So, you are already wondering why there are many Montessori schools in Miami and getting flummoxed about the best one for your kids. Don't panic, we are here to find out the best one for your kids, you'll get to know about the top monetary school's vision, development program, campus, and tutoring, etc. Now fasten your seat belt tight, and let's find a dream school for your children.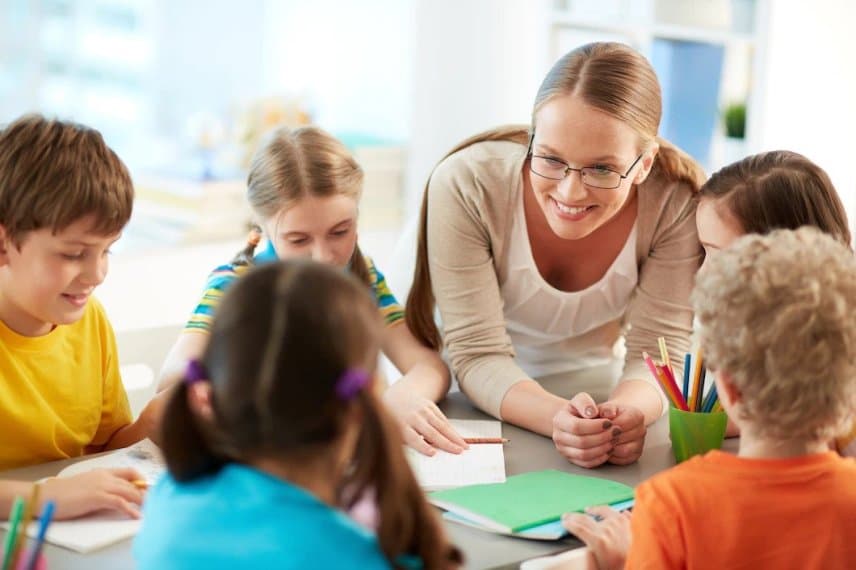 11 Top Montessori Schools in Miami
Here we'll discuss the Montessori Schools in Miami and the ones that provide the best quality Montessori education system in Miami.
Montessori School of North Miami
Montessori School of North Miami was established in 1998 to serve children from pre-K 3 through 8th grade. It was considered as the continuation of the Children's House of Miami Shores. Now, this school is affiliated with the American Montessori Society.
The primary goals of this school are to help the kids to reach their full potential in all the necessary areas of life. That's why they do programs on social skills, emotional growth, and bonding, keep the kids habituated with different races of people, and obviously the physical coordination.
Curriculum
Kids 3-4 years old explore the world with new eyes so they allow kids to learn on their own and help them to learn whatever the kids are interested in. Also, the primary classes are multi-age, so 3-5 years old kids share the same classroom.
Furthermore, the dual language program helps the child become respectful toward other languages. It has one of the best curricula among North Miami schools.
Coral Reef Montessori Academy
It was founded in 1998 by two former Miami-Dade County Public School teachers. Coral Reef Montessori Academy has almost 600 students and educates 3-14 years of children from PK3 through 8th grade.
The coral Reef Montessori Academy's goal is to collectively educate the children with a culturally relevant pedagogy. This promotes them to have social development, making them feel independent, confident, and tolerant of other cultures.
Curriculum
As it is a charter school, its curriculum fairly maintains anti-bias and anti-racism education in every way possible. Furthermore, practical competence, sense training, communication, mathematics, arts, geography, history, and science all are included for different grades of children.
Coconut Grove Montessori
This school was founded in 1998. It has a membership of the American Montessori Society. Coconut Grove Montessori School has two campuses located in Coconut Grove. This independent non-sectarian school serves infants through elementary.
The unique thing is all the teachers from this school hold certification from AMS and have a minimum of 5 years of teaching experience. It is suitable for Nursery grade through preschool-5 grade.
This school has almost 200 students and 25 teachers. When the entire Florida state has a 45% color population, then this school holds 84% students of color. That's quite amazing. Coconut grove Montessori tuition is almost $12,000 per year.
Curriculum
Other than normal education Coconut Grove offers different language education. Also Music, Art, and Yoga are in their main curriculum. And after school, your children can learn Piano, karate, ballet, etc. Most importantly the school offers a webcam in every class, so keeping an eye on your kids is a lot easier now.
South Broward Montessori Charter School
Another Public charter school in Miami is located in Hallandale Beach. Their vision is quite clear and straightforward as the school wants to utilize the Montessori methodology and philosophy. The South Broward Montessori Charter School follows some fundamentals like educating the kids to learn respect, promoting child independence, and encouraging the kids to learn with love.
The teachers and the entire school body perform their duty with sensitivity and kindness and keep an honest manner. As it is a charter school, it entirely runs on donation money.
Curriculum
Other than the curriculum of math, language, and geography, this school teaches kids to become positive and persistent and encourages them to do experimental things. Kids who complete this school become intelligent and communicative in all manners.
Gables Montessori School
Gables Montessori School was established in the early 2000s. It was a plan from Maderlene Granda Cabrera and Raul Cabrera as there wasn't any Montessori school in Coral Gables for teaching children in Montessori system.
Even though it's a Montessori Preschool and only has a couple of teachers, it offers another language program to make the kids respectful toward other language.
Furthermore, this preschool is officially recognized by the American Montessori Society. For the inhabitants living near Coral Gables, this school can be a great learning place for children who are ready to go to preschool and kids less than 3 years old.
Curriculum
Obviously, the curriculum follows the AMS curriculum but this school is way ahead in upgrading its curriculum as the current age demands it. It teaches kids about the importance of friendship, the importance of healthy food, and the importance of brother and sister so playfully. Kids learn these things quite easily.
Alexander Montessori School
Almost 5 decades ago Alexander Miami Florida educated children 18 months to 12 years old. It has programs for Toddlers, preschool children, lower elementary, and upper elementary. Alexander Montessori School has been educating children for a long time, so it has a good reputation in Miami, most of the parents give positive reviews from all over the city.
Teachers take genuine care of every toddler and they start to read so early compared to other school's children.
Curriculum
This school offers a child-centered curriculum and ensures the child has independence in learning. The child learns more extracurricular activities and also when they arrive early at school the Alexander staff members take care of the child. Also, extended days are available for children with additional fees.
Casa Montessori Academy
Casa Montessori Academy provides immense care and maintains the quality of being a model Montessori academy. They offer every parent to come and experience the commitment of the school before admitting their kids. It is more like a childcare center with unique education facilities.
The teacher-student ratio is low so if you live around 56th street Miami and near FL 33175 then you should at least visit this school. Casa Montessori Academy ranks among the top 20% of private schools in Florida.
Curriculum
The toddler curriculum includes language, socialization, practical life, movement exploration, fundamental independence, and courtesy. In the pre-primary program sensory activities, language arts, culture, science, and mathematics are included.
Also for further enrichment for your children Casa Montessori Academy facilities your children with music, arts, Spanish/French language, and physical and nutrition.
Montessori Children's House of Miami Lake
For almost 50 years this school has been in South Florida and kept its ethics strict on the Montessori education system. Children who come here learn to read at least and become intelligent kids who adapt easily in middle school. This children's house is a full member of AMS and even all the lead teachers are Montessori certified.
Curriculum
The classrooms are beautiful and spacious and the teacher-child ratio is low, so your children will be taught by hand and gets enough individual attention.
Other than basic education, Montessori Children's House of Miami Lake teaches Bible to children to introduce them to god's love. Moreover, Spanish language, Ballet, Art, and Piano learning keep the children busy with extracurricular activities.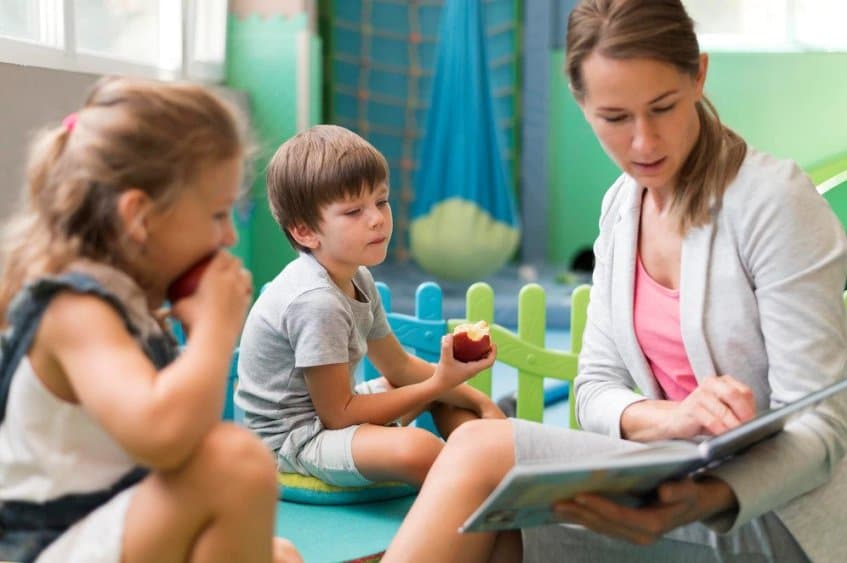 La Prima Casa Montessori School
Guess you guys already know where the Montessori education name came, yeah from Maria Montessori who was a physician, humanist, and educator all in one. La Prima Casa Montessori School follows her core principles strictly and ensures an environment where children can touch, feel, fix, solve, share and ask independently. It's like your children set their curriculum and learn. No step by step teaching formulas here.
Curriculum
It has two campuses, where 6 months through 9 years goes to the road campus and 18 months through 6 years goes to the Brickell campus. For 6 months to 18 months, the iL Nido program makes the classroom child's first home away from home. In this phase, a child can have love, security, exploration, and independence. During the toddler phase (18 months to 3 years) they develop their language, movement, and intellect here.
Summit-Questa Montessori School
Summit Questa helps in teaching children their individual creations and who they become. This Montessori School campus is huge and the number of students is high, which indicates how popular this Montessori school is among parents.
It has classrooms for toddler through 8th-grade students where the toddler program starts from 2 years. Then early childhood, lower elementary, upper elementary, and Questa middle school all come in order.
Curriculum
In the toddler program, they learn mostly practical life skills like learning to feed, porridge & dumping, food preparation, drinking from a cup, and toilet training. In the early childhood program they learn to respect others, social grace, and manners. Communicating freely and expressing feelings verbally.
Papillon Montessori
Papillion Montessori was founded keeping some objectives in their principles like encouraging children to explore, question, and feel independent about anything. Also, this Montessori School promotes equity, inclusion, and diversity to teach the child to embrace differences from their early life.
Curriculum
In the toddler program, they learn how to feel safe with their parents around them, and encourage themselves to explore and enrich their language through enjoyable nomenclature, nursery rhymes, books, and music.
In the Pre-K program, their curriculum is designed to develop their response, and help them to learn with unique Montessori materials for mathematics, language, and other sensorial exploration.
FAQ
1. What age is best for Montessori school?
– Montessori education starts from 18 months. But if you are not busy enough to teach your kids at this time, then better you let them go to Montessori school after 2.5 years. Between 2.5 to 6 years this unique way of educating your kids works most effectively.
2. What are the negatives of Montessori?
– There is debate about the Regular education and Montessori education system, but both of them are effective in their own ways and both have negatives. For Montessori, there is a lack of group work, children go through too much cognitive and sensory learning that they can't even play or enjoy like regular school-going kids.
3. What type of Child thrives in Montessori?
– The Montessori system is designed for all kids but kids with special needs often thrive in Montessori education. Because it keeps them learning practical life in every second they spend in school. But the curriculum is suitable for every child, anyone can go to Montessori school and learn things more practically and enjoy themselves. In some ways, Montessori schools have a better curriculum for toddler programs.
Final Note
The purposes of establishing Montessori school are different from any other toddler educational system. It allows a toddler, child to observe, think and evaluate things. Child learns how show tolerance, persistence and keep concentration. In Miami, Montessori schools are popular because people from different races lives here. So, kids must know how to respect other races people and respectful to other cultures. Hopefully, among our best choices, you'll find out the suitable Montessori school for your child.