Data science and cybersecurity are very popular double majors with computer science. But you can also choose business, graphic design, or mathematics as a double major.
Double majors don't always need to be closely related. Even a complimentary double major can take your career to a whole new level. However, many students get confused about what subject to choose as a double major.
So, here will be a list of the best double majors with computer science. Let me tell you more about the opportunities and challenges you will face when you take different double majors.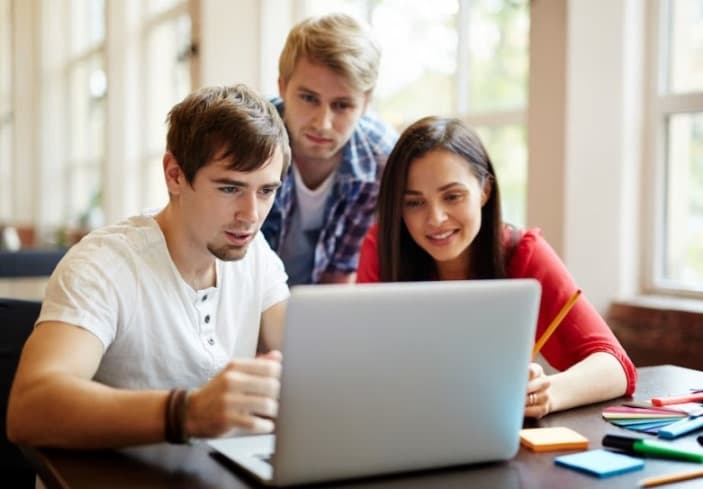 Image Credit: Freepik
Why is a Double Major Good for Computer Science Students?
With the increasing popularity of computer science, more students than ever are graduating in this subject. However, as the job market is highly competitive, having only one major may not always be enough to prove your credibility. When you have two majors, it makes you stand out from the crowd and secure your career.
Plus, if you have a passion for a related field, you can pursue that career by having a double major. You just need to choose the right combination for a double major.
Best Double Major With Computer Science
The following subjects can be a good alternative major for computer science students.
1. Data Science
Like computer science, the demand for data science is also increasing. With the rise of AI, data science is becoming the backbone of many sophisticated systems.
Most of these systems require computational advantage that may come from a computer science student. So, choosing data science as a double major may be the best decision of your life.
Data science is also highly similar to computer science, where you need to use statistics with computer science. With a deeper understanding of data science, your computer science skills will be more polished. And you can apply that combination of knowledge in many fields.
Career Opportunities
If you have double majors in computer science and data science, you will have endless opportunities to work as a data scientist. Besides, positions like computational scientists or data engineers are also suitable for someone having a double major in computer science and data science.
Challenges
Learning extra mathematics and statistics may be a bit difficult for a computer science major.
Read Also: 5 Best Double Major with Civil Engineering Programs
2. Cybersecurity
Computer science and cybersecurity are also complementary majors. Cybersecurity addresses threats in the cyber world and solves them using computational ability.
So, a computer science major can use their creativity and skills to design and implement security measures at a national level.
From detecting threats to taking countermeasures, cybersecurity experts are expected to work closely on cyber risk management and similar fields.
Career Opportunities
With a double major in computer science and cybersecurity, individuals can be eligible candidates for positions like forensic analyst. They may also thrive in a career as a cybersecurity engineer, where they will work with national security agencies to protect the country from cross-border threats.
Challenges
Computer science and cybersecurity have many overlapping topics, but some of the topics in cybersecurity are far from being similar. So, students need to deal with a wide range of courses.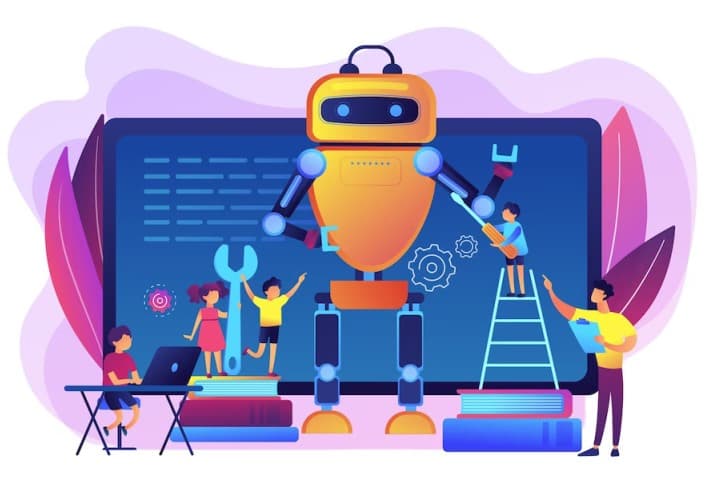 Picture Source: Freepik
3. Mathematics
Computer science and mathematics are closely related. To be specific, mathematics is the base of computer science. So, having a double major in computer science and mathematics will help you understand mathematical theories at a deeper level.
At the same time, you can use that knowledge to improve your problem-solving skills, which is crucial for computer science.
Career Opportunities
With a double major in computer science and mathematics, you can work as a researcher to develop mathematics using computational abilities. Solving complex math problems requires sophisticated computer programs, which can be a strong point for you.
Challenges
As both majors have a vast range of topics to master, their graduation requirements might not match. So, you may need to spend an extra semester or two to have a double major in this combination.
4. Economics
This subject requires a lot of mathematical knowledge and computational assistance. If someone is good at math, they can easily choose economics as a double major with computer science.
Building efficient computer programs will help you analyze complex economic data and solve them.
Career Opportunities
As a double major in computer science and economics, one can easily pursue a career in computational economics. Being an economic analyst is also easier for students with a double major in these two subjects.
Challenges
The job market can be narrower for students with a double major in these subjects compared to double majors in other subjects.
5. Business Management
Though business management doesn't seem to be closely related to computer science, students can greatly benefit from this double major.
If an individual is very good at computer science but doesn't want to take the traditional path, business management is the right double major. This broadens knowledge about the business world and teaches core business skills.
Career Opportunities
People with a double major in computer science and business management can launch their start-ups. This might lead to a much brighter career than conventional jobs as a data scientist or computational analyst.
Challenges
Finding combined major courses in colleges can be difficult for students.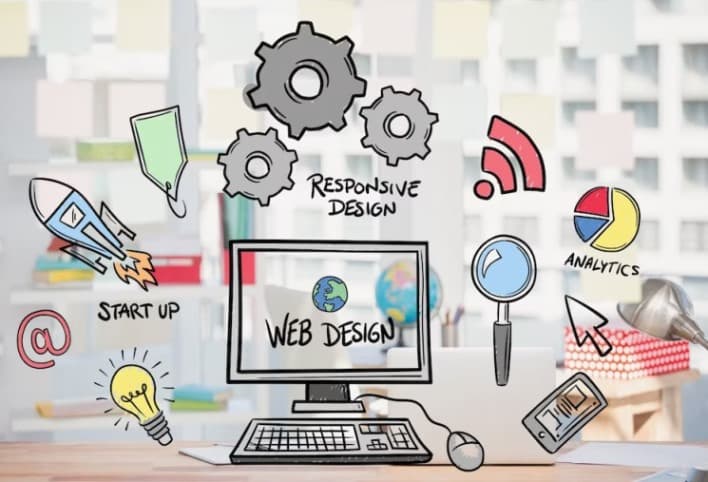 Image Source: Freepik
6. Graphic Design
It might be very unlikely for someone to choose graphic design as a double major. But when a computer science student has a passion for art and graphics, they can use that to build a career in web or app development.
Graphic design courses enhance their creativity and make them better engineers in terms of UX/UI design.
Career Opportunities
From being full-stack developers to software designers, a double major in computer science and graphic design can be demanding.
Challenges
With almost no overlapping, handling these two courses simultaneously can be difficult.
What Should you Consider Before Choosing the Best Double Major with Computer Science?
You should keep an eye on the following factors before choosing a double major.
The alternative major should give your career a noticeable boost.
You must have passion in the subject or field you are choosing as a double major.
The double major should have some overlapping with your STEM field.
The graduation timeline shouldn't be altered much.
Final Words
Double majors may seem daunting. But once you choose the right double major and accomplish the degree, your career may flourish in diverse ways. Choosing the best double major with computer science doesn't leave you with a lot of options.
I included the top 6 subjects you can choose as a double major with computer science. But if you have a passion for other subjects that might help you in your career, don't hesitate to choose them.