The last thing you won't expect with a good score and diligence in school is rejection from college admissions. But it happens, even to the best students. Some of the most accomplished students in the United States are turned down by their dream schools every year. It happens even with some of the brightest young minds across the country.
So, what goes into college decisions? Why do colleges reject qualified students?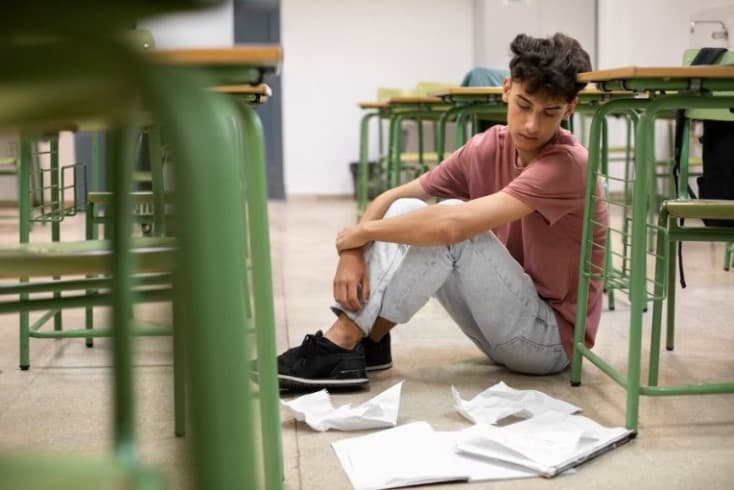 Image Source: Freepik
Firstly, only a good CGPA doesn't mean you're a good student. The college will consider your academic competence, applications, admission essays, etc. So, anyone of these essential things may be inaccurate, causing the denial of admission.
Do Colleges Reject Overqualified Students?
Although it's surprising, some colleges will reject overqualified students. However, if it happens, it's much less likely than you think.
Admissions officers evaluate many factors, including the applicant's GPA, standardized test scores, and activities. This creates an overall assessment of the student and helps to determine if they'll be a good fit for the school.
Nonetheless, mid-level colleges may reject highly qualified students to maintain their yield score. These colleges think that overqualified students will not continue studying or will be rejected for admission later. So, they disapprove of their admission only to maintain their reputation.
Why Do Colleges Reject Qualified Applicants? And Tips To Overcome It
Seeing good students sometimes get rejected from their dream colleges can be baffling. Of course, they have high grades, impressive test scores, and great recommendations. So why does the college not accept them?
Let's consider the common reasons colleges turn down their applications. It even happens with students having excellent GPAs.
Reason 1: Inappropriate academic competency
It's possible that a good student may not be as academically competent as a college looks for. Yes, being academically competent means being at the top of your class and maintaining high grades. However, it oftentimes goes beyond that. Maybe you applied for a subject that needs practical knowledge and lacks it.
Conversely, your GPA on a particular subject might be less than the college wanted.
For example, if you're applying to an engineering school but haven't taken any advanced math courses. Also, your courses are void of any engineering-related classes. As it happens, competing against other students with courses in math and engineering will be tough for you. So, colleges will reject your admission.
At times, not taking summer and AP classes can be the cause of rejection too. Most colleges value AP and summer classes highly. So, when a student leaves these classes, colleges consider them not so seriously.
Solution: Ensure proper academic competency
Colleges want that students have gone beyond the basics and master particular subjects. So, it's not enough to just receive a passing grade in classes. Additionally, some colleges may require you to take mathematics or foreign language tests.
You should take AP and summer classes related to your plan during your school life.
Also, you should submit SAT or ACT scores to demonstrate academic competency.
Understand the academic criteria thoroughly before application. Having an understanding of your areas of interest help colleges make positive decisions.
Reason 2: Lack of Extracurricular Activities
You know that great grades are a must if you want to get into college. However, your extracurricular involvement is equally important. Many students will go beyond the classroom to gain admission and gain unique experiences for admission to their dream colleges.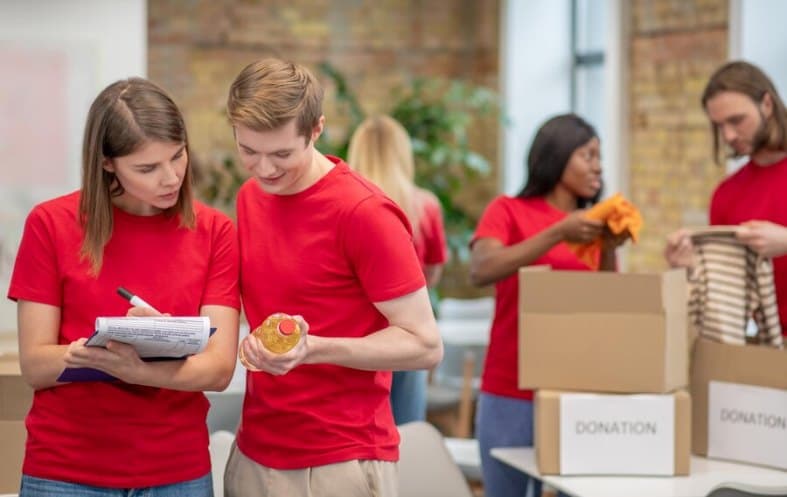 Picture Source: Freepik
Thus, it's not enough to just be a good student. Colleges want to see that you have interests and experiences outside of the school day.
Did you volunteer or have an internship? Did you participate in competitions or clubs?
You can't just get top marks, and I hope colleges welcome you on a red carpet. Instead, you need to show them how you stand out with your extra activities.
Solution: Showing leadership and passion
Universities and colleges look for leadership qualities in their applicants. They think that students with leadership qualities can impact society.
So, you should start actively seeking out positive leadership traits! It could be more involvement in clubs, sports teams, or churches. It shows initiative and problem-solving abilities that looks great on college applications.
Colleges look for students who are passionate about something! It doesn't matter what specific activity you're passionate about. The only thing matter is your genuine passion and dedication to something.
It should showcase your true enthusiasm and reflect your hard work. Colleges want students to bring the same passion and motivation when it comes time to study too!
Reason 3: Not having the right scores and required skills
More than just grades and extracurriculars, colleges also look at the scores from your standardized tests. It can be your SAT and ACT scores to assess your academic potential.
After all, having college-level content knowledge is essential for success. As a result, most colleges will consider a high exam and standard test scores as having major impacts on admission.
Unfortunately, many students lag these qualities. Also, it's important to understand that colleges look for different skills when they assess scores.
Of course, standard exams serve as a baseline measure of student academic achievement and aptitude. However, they don't capture the creativity or problem-solving skills essential for college success.
So, good students may miss out on admission because their test scores don't match the requirement. For instance, some colleges may ask higher ACT scores, and you may not have them.
Solution: Prepare rightly for standard tests
The solution is easy; you must seat for aptitude tests that your dream college may require. You must ensure that your SAT or ACT score is above the required levels.
The top 5% of universities in the USA have so high competition that being good isn't enough. Your test scores, academic competency, and passion must be unique and help you stand out among thousands.
Reason 4: Poor quality essays and recommendations
Although you may not know it, essays and letters of recommendation play important roles in admission. It is particularly crucial for foreign students. The essays and recommendation letters will largely control whether you get accepted or not.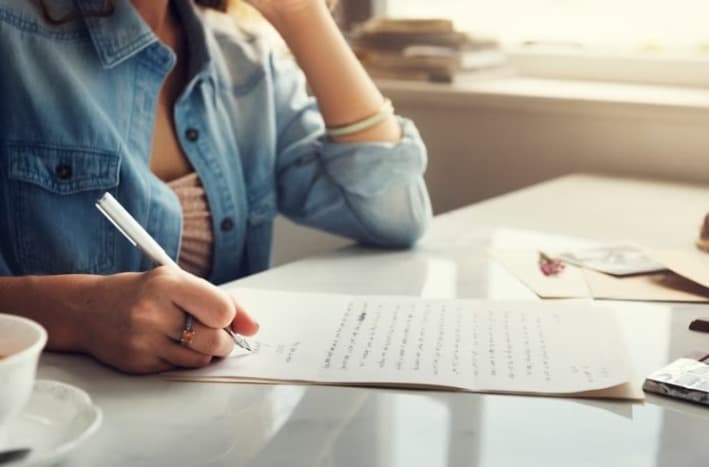 Image Credit: Freepik
Colleges pay close attention to your essays, as they give insight into your thought process. Also, the essay tells the colleges how you may contribute to the college community.
Unfortunately, many students take admission essays too casually. So, they don't pay attention, and the essay contains many grammatical errors, lack of aptitude, etc.
Likewise, letters of recommendation give a glimpse into your personality. Yet, many students just casually submit ordinary letters of recommendation. As you do so, you lower your chance of admission into colleges.
Solution: Write stellar essays and recommendation letters
The admissions board reads hundreds of essays each year. Thus, ensure your skills stand out. You can use real-life stories or anecdotes to illustrate your points.
At times, you may not feel comfortable writing an essay all on your own. If so, you may ask someone with good communication and writing skills to write the essay for you.
Colleges look for polished essays. So, it should demonstrate the following:
A mastery of grammar, spelling, and sentence structure
Your passion for the subject and its justification
Impressive extracurricular achievements
Steady academic performance
Positive teacher references
Ask professors or individuals to provide honest and thoughtful comments on your character and academic aptitude. Make sure these recommendation letters are professional with no errors. Or else, they could lose credibility, causing your admission rejection.
Reason 5: Inaccurate or late application
Let's be real: even for an outstanding student, some external factors will play a part in college applications. The most common of these are inaccurate or late applications. Maybe you have skipped one or multiple parts of the application. If it is a website submission, you might not have saved it.
What's more, you may have applied after the deadline. All these can contribute to an inaccurate application. And so, you will find your admission being rejected to your awe.
Solution: Fill up and submit your application correctly
It's important to double-check your applications. Also, ensure that you have filled up all portions correctly. You can't make changes after applying. So, be aware of it.
Also, remember that if any documents arrive late, colleges will usually reject them. So, you should parcel your documents with enough time in hand. For everything to get to the right place on time, you need to ensure that:
You've filled out the application completely and accurately
All of the required documents have been sent to the college
You have requested the letters of recommendation in advance. Also, it should be sent before the deadline
You have submitted updated results with school verification.
Finally, contact the admissions office for clarification if you are confident that your application is accurate. It's possible that there was a mix-up with your application. There can even be a computer glitch.
Reason 6: Concerns with academic behavior
Have you ever been declined admission to college, despite your stellar grades and accomplishments? It's disheartening, but it happens.
One factor affecting a college's decision is academic behavior. Maybe you have undergone punishments in school. Also, teachers may not have written good words in the recommendation letters. All of these accounts for academic misbehavior and cause rejection.
Solution: Maintain good academic behavior
Making sure you maintain good academic behavior. Here are some tips for keeping up with your academic behavior:
Create a plan and stick to it: Create a routine for yourself for each day or week. Set realistic goals for yourself and adjust them if necessary.
Stay organized: You must have a system that works for you. It can be digital or physical (or both). It helps you keep track of all important documents and tasks.
Please use your resources: Whether it's office hours with professors or study sessions, take advantage of the resources. They help you stay focused and organized. It also improves your reputation as an obedient student.
Conclusion
No matter your scores, your admission application may still get rejected. It happens when you fail to meet the admissions criteria. No exact formula determines who gets accepted into colleges and who doesn't. It is a holistic process. Thus, even smaller details can make a big difference.
So, prepare for your standard tests, get a stellar essay, and ensure outstanding letters of recommendation. Finally, work carefully with your application before submitting it. It could ensure your admission to the desired colleges.