Taking AP classes over the summer can be a great way to prepare for college. However, it is vital to be prepared and have a plan of action before taking on such a challenge. Or else, your summertime AP classes can go horribly wrong.
Thus, this article will discuss how to take AP classes over the summer. We will also discuss what you should consider before enrolling and how to prepare for them. If you plan to enroll in an AP summer class, continue reading it for the most detailed information.
You need to consider your plans, admission requirements, and the pressure of the AP classes before taking them. Also, it would help if you prepared well with a detailed schedule to be successful in the AP classes. You must never forget that a good score on the AP test can open outstanding paths for you.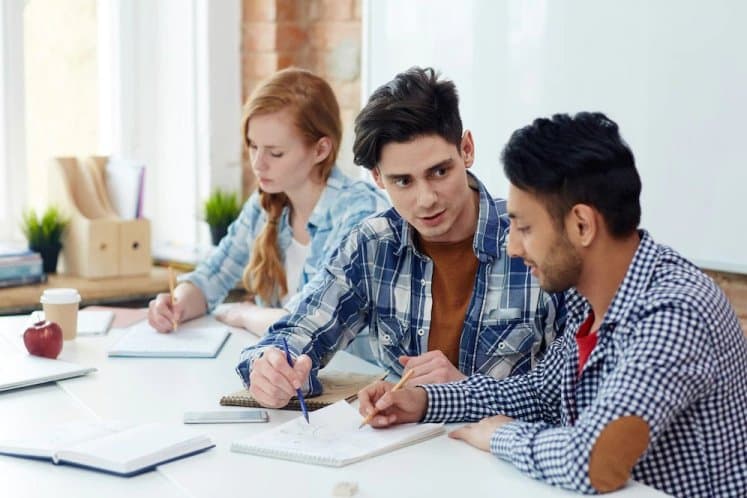 Image source: Freepik
Can You Take Up AP Classes Over The Summer?
It has recently become a matter of heated debate among experts. Should student enjoy their free time in summer? Or should they work harder for AP (Advanced Placement) courses? And all these debates bring us to a crucial question, "Can you indeed take up AP classes during your summer?"
The answer is an absolute yes. If you are willing to work hard and sacrifice your leisure time, taking the AP classes is worth taking. It will boost your chance of admission into a higher-ranked college or university by 32%. Thus, AP classes and a good score on the AP tests will put you miles ahead of your peers and ensure a brighter future.
By taking AP classes over the summer, you can get a jump start on your college education. You'll be able to knock out some credits and get a head start on your degree. Plus, you'll be able to test out of some classes and save yourself some time and money down the road.
The main benefits of AP classes are:
You may get a few exemptions in your credit hours. Your college will likely allow you 6 to 12 credits exemption with AP classes. So, your college life will be shorter, and you can enter the job market faster.
As you don't need to pay for those reduced credits, it also saves your tuition fee considerably. In fact, it allows you to save almost $5000 to $10000 on your overall educational expense. It is a great relief for those who study with large loans.
Some say that AP classes limit your fun and enjoyment during the summer. Well, you won't be sitting for the AP tests every summer. You will only spend one summer of your life the AP classes, and it will secure your future.
So, here's the key takeaway:
"You can take AP classes over the summer leisure if you are serious about your career. It will help you with easy admission to colleges or higher studies. Also, it saves your overall tuition fees. We strongly suggest you take AP classes if you are keen on securing a better future."
How to Take Up AP Classes over the summer?
So, you've decided to take an AP class over the summer. That's a great decision! But with so many AP class options available, how do you choose the right one? Also, what are the steps to take up AP classes correctly?
Here are a few tips on AP classes preparation that will help you big time.
Check the AP classes for the summer:
Start by looking at your school's curriculum. What AP classes do you need to take to fulfill your requirements? Also, look for schools that offer AP classes in the summer. It is crucial because not all schools provide summertime AP classes. There are multiple ways to look for suitable AP classes in your summer program.
Consult your school or education counselor for the availability of AP classes. If your school offers AP programs, you can quickly choose from there. The education guidance counselor will help you with it.
There're options to choose from online and physical classes. So, depending on your budget and preference, you can choose these two options. Apex Learning offers AP classes on biology and three related subjects. Plus, another good option is the AP US History Review Course. Kaplan offers it for history enthusiasts.
Online classes are preferable because many regions and schools offer AP classes over the summer classes. It happens because summer classes are mainly for those who need to catch up. So, choose it cautiously.
Always prefer your passion:
Consider your interests and passions. Are there any subjects that you're interested in genuinely? AP classes can be a genuinely great way to explore those topics more deeply. For instance, biology enthusiasts can choose Apex Learning. On the contrary, CS50's AP Computer Science Principles will be a great option if you are keen on computing and programming.
There're so many options that you can nearly get overwhelmed with them. So, you should talk to your teachers to avoid confusion. They can give you some great insights into which classes would best fit you.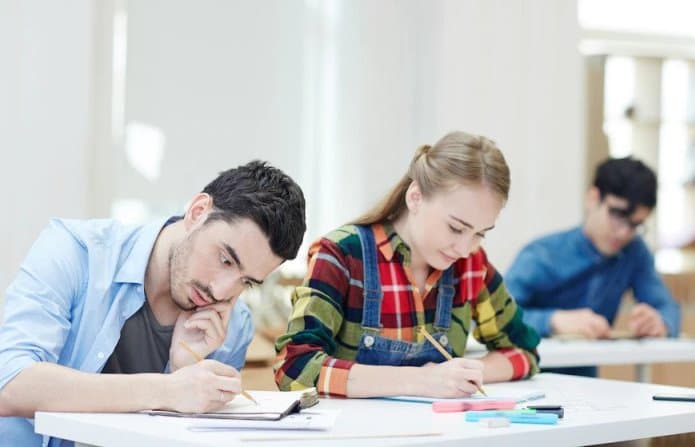 Image credit: Freepik
Check the course period and cost:
You must consider the duration and cost of the AP classes. It will help you find the best matching AP course for you. Also, with the cost and duration knowledge, you can prepare better for the courses.
The cost may vary from $100 to $1500, or more, depending on the course tenure. It usually lasts for six weeks to three months. Some come completely free too. For your convenience, we have prepared a list of the top three online AP courses with their costing.
Harvard University offers the CS50's AP Computer Science Principles at $162. So, it is highly affordable and profitable for tech enthusiasts.
AP Calculus BC Exam Prep is a free AP class offered by Study.com. If you have enough time, you can enroll in the course to develop your skills in calculus.
The Berkeley University of California offers an entirely free AP course on the AP English Literature & Composition – Part 1: Stories. If you want to be a writer and study literature, this course will be a gold mine for you.
The best thing is to consult your seniors and counselor for the best matches. Also, consider the flexibility of the course. Some will allow you to finish the course within your time frame with extended options. It will be helpful if you look for a delayed course.
Enroll to finish the classes and courses:
Once you have finalized the courses, it's time to enroll yourself in the course. You need to follow the course provider's guidelines and complete the admission steps. Always remember that summer AP classes are mainly accelerated. So, check the requirements, time, and budget before finalizing the courses.
After admission, you should be attentive in the classes. It is even more crucial because summertime AP classes need more teachers to oversee your progress. It is up to you to care about your progress and maintain the right path.
How to Prepare For AP Classes Over The Summer For Better Results
Don't let all that hard work go to waste. You're probably wondering what you need to do to be successful in your summer AP classes. Here are a few things to keep in mind:
Maintain a tight schedule:
First, make a study schedule that fits your necessity and stick to it. You must ensure maximum exercise but don't forget about rest; it will increase your concentration and focus. You must set aside time each day to review notes and complete assignments on time.
If possible, figure out which parts of the course are the most important and prioritize those first.
Seeking help from teachers and available tools:
Always seek help from your teacher or classmates if you're struggling with the material. It will be ideal for keeping pace with the class's progress. You should take advantage of any opportunities for extra credit. Also, stay organized and keep track of what's due and when.
You should look for the tools such as online discussion boards, virtual office hours, or virtual tutoring sessions. It helps if you need help understanding a concept or want your questions answered quickly.
Stay organized and focused:
Lastly, remember to stay organized! You should develop a filing system for work. It is both efficient and practical for you. Thus, you must use it throughout the entire program. Of course, it helps you manage everything in one place when it's time for tests or interviews.
So you can prepare for the exams better and achieve more remarkable results.
Conclusion
We hope this article has helped you understand how to take AP classes over the summer. Also, we have discussed the option of taking AP classes. If you decide this route is correct, start planning and mapping out your course schedule as soon as possible. And most importantly, have fun and make the most of your summer!