As a college student, there are several ways to get a summer internship. One way is to apply early and in as many organizations as possible to increase your odds of getting hired. Another way is to utilize your networks and craft a captivating resume.
Wait, it doesn't stop there! You could also get summer internship opportunities by attending job fairs and visiting local employers. Additionally, you can find internship opportunities on various popular job listing websites.
But what happens if you don't get the internship? And when should you start applying for a summer internship? In this guide, you will find the answers to all your questions.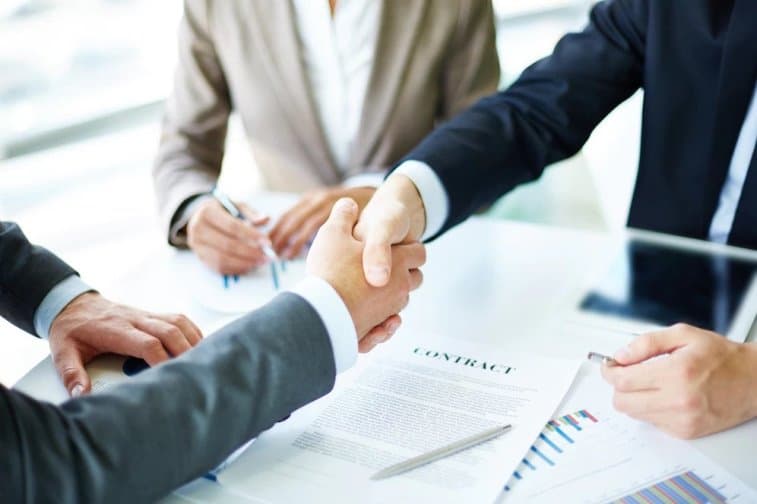 Image Source: Freepik
What Is a Summer Internship & Its Benefits?
This is a period when college students usually get real work experience in a company during the summer months. Typically, these internships start in May or June and can be paid or unpaid.
You just need to apply for an internship in your chosen field during your graduate or undergraduate studies.
By the way, what are the benefits of doing summer internships? Let's find out.
Networking Opportunities
Besides offering working experience, internships provide networking opportunities. You get to meet other professionals, allowing you to forge valuable connections to future jobs.
Build Your Resume
Participating in a summer internship helps you gain valuable work experience. You can include this experience in your resume when looking for a job later, making you stand out among your competitors.
Secure Referees
During the internship, your supervisors can be valuable references when looking for a full-time job. The more hardworking you are, the higher the chances of getting a recommendation.
Get a Permanent Job
If the company likes your work during the internship period, you may be lucky to get a permanent position later. However, there is no guarantee.
Improves your Confidence
With hands-on experience, you will have more confidence during job-seeking or when attending interviews.
Tips On How to Get a Summer Internship
Below we will discuss vital tips that may help you quickly secure a summer internship.
1. Consider Your Qualifications
You just don't apply to every position that you come across. Instead, you should apply for positions that might be a good fit for you. You can apply to different career fields or job titles based on your degree. For example, with a degree in Psychology, there are many job options to apply for, including-
Counselor
Social worker
Marriage and family therapist
Occupational psychologist
2. Build Internship List
Create a list of companies where you wish to apply for the summer internship. Your list should comprise small and large organizations. After zeroing in on specific organizations, research the application process for each of them. Make sure you research their deadlines, follow-up dates, and contact information.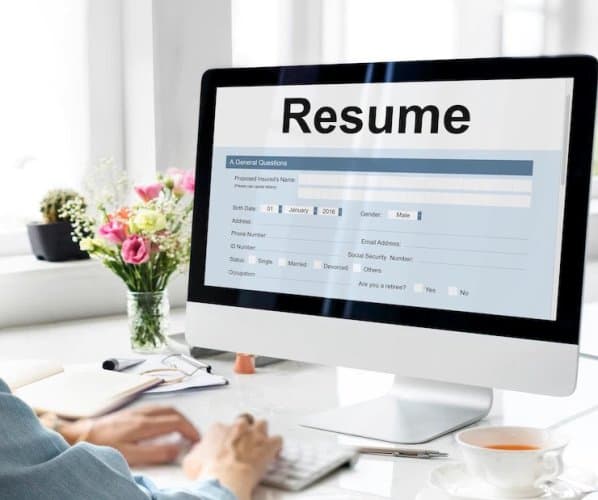 Image credit: Freepik
3. Apply Early
If you want to beat your competitors, the earlier you apply for the internship, the better. This is because recruiters usually receive hundreds or more internship applications every year.
Therefore, if you apply early, the hiring managers will examine your application before they are overwhelmed by many requests. Applying early also helps you beat deadlines.
4. Set Up a LinkedIn Profile
Besides helping you secure a job, LinkedIn is an excellent place to find summer internships. So, start by building a solid profile and highlighting all your skills.
Then, search for internships that match your qualifications and connect with the hiring managers on LinkedIn. You can send the recruiters a personalized message conveying your interest in the training.
5. Visit Your College's Career Center
Your college's career center is an excellent place to start when looking for a summer internship. Most of these centers have job boards and specific internship arrangements with local organizations. Therefore, you can get relevant guidance on the internship opportunities available.
6. Attend Career Expos or Job Fairs
Try creating more networks by attending job fairs or career expos. During these events, carry your CV and cover letter and hand them to other professionals. Also, take the contact details of as many people as possible and give them yours.
7. Take Advantage of Your Network
People in your network may know of internships not openly listed, including the counselor, coaches, family friends, teachers, and peers. Sometimes, your network may have a direct connection that could lead to an internship. So, let them know the type of role you are looking for.
8. Check Out Company Official Sites and Job Boards
Most companies usually list all the internship opportunities available on their official websites. So, look at the career pages of all the companies you wish to work with.
Alternatively, you can find summer internships on different popular job listing sites. You can narrow down your search results on these sites by industry, location, and more.
9. Visit Local Employers
If you know of local companies where you will spend your summers, visit them in person. You might be lucky to meet the person running the company's internship program. And if you create an excellent first impression, you can get the chance to intern with them.
10. Draft a Compelling CV and Cover Letter
A Great curriculum vitae (CV) is the first impression hiring managers will have of you. Therefore, it must be compelling and concise, highlighting your work and educational experience. You also need to tailor it for every position you apply for.
Similarly, you must customize the cover letter to the company offering the internship program. In the cover letter, explain precisely why you are the best candidate for the specific internship position.
11. Follow Up and Apply More
After applying for your summer internship, follow up with the organization to confirm if they received your application.
You should do this 1 – 2 week after submitting the application only if you don't get a response. Simply send them an email or call them. If you still don't get a response from the organization, move on and continue applying for more.
12. Nail Your Interview
You can nail your interview and get the summer internship with good preparation. Find out as much information as possible about the position you applied for and the company.
Also, practice answering frequently asked interview questions ahead of time. On the interview day, be on time and dress professionally to create an excellent first impression. In addition, get specific when responding to questions.
What Do You Do When You Cannot Find a Summer Internship?
Sometimes, you may not be lucky enough to get a summer internship. Below is what to do in such a case:
Volunteer
First, you can volunteer for both profit and non-profit organizations in your areas of interest. In the end, you will gain valuable experience and skills that you can include in your CV.
Become a Freelancer
You can take up freelance jobs if you have a unique skill like programming, design, or writing. This will help your skills while giving you real-world work experience.
Enroll in Online Courses
Instead of staying idle this summer, take online courses to build professional skills. You could even learn a new language.
Enroll in Remote Boot Camps
Joining remote boot camps will equip you with valuable skills based on your career field. You can learn new digital skills like programming, data science, or software development.
Find a Summer Job
Additionally, it would help if you considered getting a summer job with local companies. Some local businesses usually hire seasonal workers.
When Is the Best Time To Apply for a Summer Internship?
Applying for your summer internship 3 to 5 months early can increase your chances of being hired. This is because most organizations usually hire interns in advance.
With this regard, the best time to begin sending applications is the start of the year between January and February. After all, summer internships start around May and June. Therefore, you must continuously look for internship opportunities.
FAQs
Below, we will respond to commonly asked questions about how to get a summer internship.
How late is too late to apply for summer internships?
This entirely depends on the application deadlines for your interested position. Generally, most paid summer internships usually set the deadline as early as the late winter.
How long do summer internships last?
They can last anywhere between 8 and 12 weeks or simply one academic semester. However, the duration differs from one company to another.
Is December too late to apply for a summer internship?
No. Since summer internships start right after Memorial Day and last until the first week of August. So, it is actually early to apply for the training in December.
Can you get a summer internship without any experience?
Yes. Just make sure to keep your GPA high, apply early, and network as much as possible. You could also apply for on-campus opportunities.
Conclusion
Summer internships offer many benefits. Apart from earning income and gaining valuable experience, they help improve your resume and secure referees. On top of that, the internships provide you with better networking opportunities.
Besides applying early, networking, and drafting a compelling resume, there are many tips to get a summer internship. But if you don't secure the opportunity, you may look for a summer job, become a freelancer, or volunteer. This way, you will gain some skills to add to your resume.