To study, you need focus and concentration. It becomes quite difficult to pay attention in a chaotic environment. Every reader is different. Some can manage to study on a bus in the midst of the crowd, while others love complete silence. But where to find a quiet place in the bustling city?
Perfect place to study
The ideal quiet place to study might be different for everyone. But usually, readers look for these four things in their study place-
A cozy place to sit
No people to disturb
Peace
A hot mug of coffee (preferably)
While it is challenging to find a peaceful corner, here are a few ideas that might work well for you:
1. A coffee shop
A coffee shop can be your ideal place to study. Grab a table close to the corner of the room. Order a hot mug of coffee. Put your cell phone in silence mode and immerse yourself in your book. Many people nowadays prefer coffee shops as a place for studying.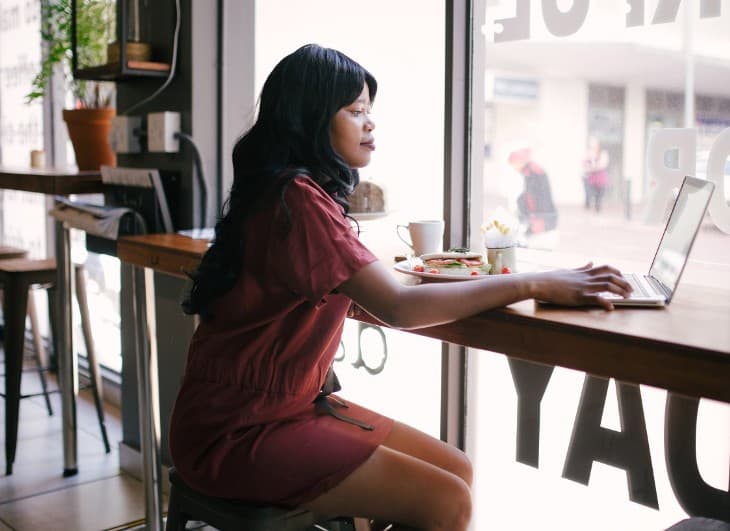 The coffee shops have a free Wi-Fi connection. Sometimes, they play soft music in the background. It is a nice place to read if the humming of other customers talking and the background music do not bother you. You can order as many cups of coffee as you want and study for hours without interference.
2. Library
The library is undoubtedly one of the best places to study quietly. Everybody around you is reading. You will have access to innumerable books. What else do you want in an ideal environment for studying?
If it is your college or school library, then the entry is absolutely free for you. Otherwise, take a library membership to spend hours reading here.
The calm environment in a library is ideal for a student who wants to study in complete silence. You can also use library books to make notes for your study. There are large tables where you can keep your books, laptop, notebooks, etc., and study with focus.
Read: Where to study better? Decides between your home and the library
3. Make your own study corner
No other place can offer you comfort and ease as your own home. If you have a provision in your room, then make your study corner there.
A desk beside the window, a comfortable chair, and a reading lamp can make a great study setup.
Making a study corner in your room has many benefits, such as-
You are most comfortable in your room for study.
It is an excellent option for young students who do not have money to spend on coffee shops.
You can study here at any time at your convenience.
4. A book store
Some bookstores have reading zones for readers. These rooms are usually non-crowded and quiet. You can peacefully read and make notes here.
Nowadays, many book stores have cafeterias where readers can sit peacefully and read. You can grab some snacks and your favorite beverage while studying.
5. A bench at an empty park
There must be a park in your neighborhood. People go for a walk or take their pets and kids to the park to play. But during the afternoon hours, the park remains empty and silent. You can occupy a bench in the park at that time and begin your study.
Studying amid nature is a fantastic idea. There is no one to disturb you. You can only hear the sounds of wind and falling leaves.
6. An empty classroom
Many schools and college authorities let their students use empty classrooms for studying. If you can have this facility, please go for it. An empty classroom is a perfect place to study.
Studying in the classroom has some added advantages, such as-
You can clarify your doubts immediately with the help of a teacher as you are on the school premise.
School or college is mostly quiet which help you to concrete on study.
7. A friend's house
If you have a friend who is an attentive student, you too can become study partners. Study at your friend's place if he has a separate study room.
Studying in his study room will give you the ideal environment to study, and you can take guidance in necessity.
8. Building Terrace
A building's terrace is mostly free from noise and any other disturbance. Use your building's terrace as a place for study.
Studying on your building terrace has the following advantages-
To study in a book store or coffee shop, you need to spend money to spend a few hours there. But studying on your building terrace will not require any money.
You can study here at any time of the day.
You remain close to your home. So, if you forget any study material in your room, you may fetch it immediately.
9. Tree-House
Do you have a huge old tree in your backyard? If yes, then you have a place to make your study room. With some effort, make a tree house. You can take help from your parents while building this small tree abode.
A tree house keeps you away from all the hustle and bustle happening in your house. Study peacefully in your tree house.
Take breaks in between your study hours and come back to your home. Have your food and freshen up yourself and go back to the tree house. If you can arrange a battery light, you can study in the nighttime as well.
10. Your Bedroom
Make your bedroom an ideal place for study. Do not keep anything distracting here, such as video games, televisions, comic books, etc.
If you do not share your room with anyone, then it can easily be your study room. Put up a timetable on the wall. This will help you keep your study on track.
How can I study for longer hours without distraction?
Success does not come without hard work. If you want to study hard and achieve your set goal, you have to overcome several challenges. It is often impossible to find the perfect environment for study. But if you have determination, nothing can stop you from doing what you want.
Do not ask for a quiet place; rather, find ways to concentrate in the middle of a crowd. Practice sitting for long hours while studying.
Here are three tips to help you study for longer hours:
1. Stay away from cell phones
Many students want a five-minute break and take up their cell phones. After checking their numerous notifications from Facebook, Instagram, Twitter, etc., they don't realize more than an hour has passed. So, it is better to stay away from phones when you are studying.
Check: Ways to concentrate on your studies when you're not on your best day
2. Keep some hot beverage by your side
If you have planned to study at night, keep some coffee or hot chocolate ready in a flask by your side. Sip it when you feel sleepy or tired. The caffeine helps keep you awake.
3. Make a routine
Make a good habit of studying according to the routine. Do not forget to give yourself five minutes break in between, as studying for hours may hurt your eyes.
Final Thought
There is no place you can label as the best place for study. It is your attitude and dedication that make all the difference. Wherever you study, make sure you have the enthusiasm and passion for learning inside you. Your positive attitude can make every place an ideal place for study.