Higher education has become costlier than ever before. Following it, students are trying hard to find low tuition fee colleges. The same goes for online colleges with online programs. The cost has risen so high that it has become unbearable for most students.
However, what if I tell you that some online colleges that pay you to attend their programs? Of course, it seems unrealistic and utopian. Yet, a few colleges will pay their online students. They do it through their financial support, scholarships, and different programs. Some will even help you find jobs after you complete the online associate's or bachelor's degree from the college.
So, let's jump into finding the colleges where you can study your preferred program and may even earn for it.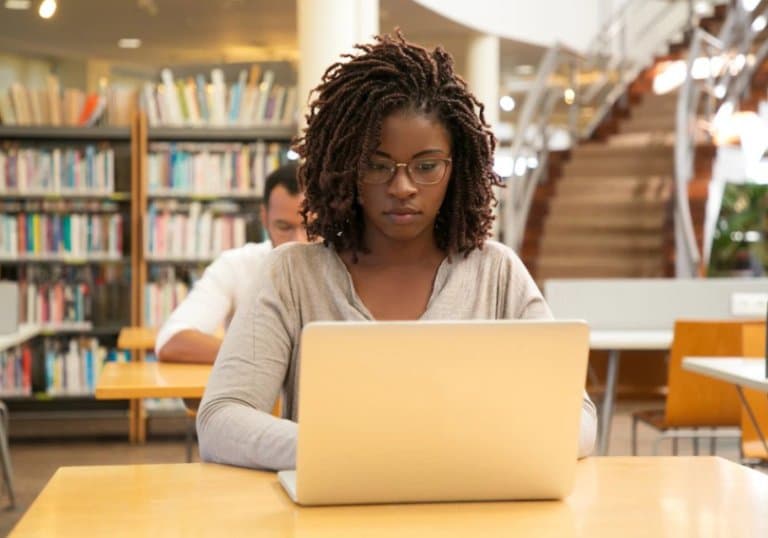 Image by pch.vector on Freepik
Is It Right To Get Into Online Colleges That Pay You To Attend?
Studying in online colleges for various programs and getting paid for it appears absurd. Also, it brings a few key questions to our mind, "Are the online colleges worthwhile that pay students to attend? Will these degrees be meaningful?"
The answer is yes. Online colleges that actually pay you to attend their programs are worthwhile for studying. These colleges and universities are not inferior or low-ranked. The institutes help the students to complete the degree program.
They opt for multiple ways to pay their online students. It includes:
Financial support and assistance
Corporate tuition reimbursement
College alum scholarships
Merit and minority-based scholarships.
Most colleges perform these philanthropic tasks as part of their social and community commitment.
Top 8 Online Colleges That Pay You to Attend
Are you finding it hard to meet your college educational expenses? Do you look for online colleges with low or no tuition fees? Congratulation we provide you with the top online colleges that will indeed pay you to complete the degree.
1. Barclay College
Barclay College was established in 1947 and is a Christian college. Although Quakers run college programs, it is free to all students. What's more, the supporters of the college assist the students heavily to meet their educational expenses.
Once the college accepts you as a student, you will be granted up to $15000 as a scholarship. The full scholarship will meet your tuition fees and help you with food and lodging. This support for students aims to make them eligible to lead the Christian world.
Thankfully, the programs are open to all. Its online programs include Christian religion study, pastoral ministry, etc. The online programs are primarily available and open for master's students.
2. Berea College
Berea College is a top-tier online institute in the USA that pay its students to attend its programs. It is a private university and usually has high tuition fees. However, it offers a total tuition fee waiver and scholarships for eligible online students.
You have to participate in an on-campus job at Berea college to avail of the scholarship. It can be a problem for students willing to complete their programs online. However, with hard work, you can complete the online courses and avail the greater opportunity in your life.
A few of its required online courses include criminal justice, business management, Christian leadership, etc. The college aims to promote Christianity through its courses and financial support for the students. You can opt for these online programs unless you have problems with their goals.
3. Southern New Hampshire University
Popular as SNHU, Southern New Hampshire University is famous for its modern and unique online courses. This university has a broader range of free online programs for students from computer science to sociology.
SNHU offers one of the best online programs and is hailed worldwide. Plus, its online business courses and programs will help you adapt to the present and future challenges of the business world. On top of it, its online and on-campus programs have similar syllabi and facilities.
SNHU offers multiple grants and scholarships to aid you in higher education. Thus, you don't need to worry about your educational expenses. In fact, their scholarships will be enough for you to pay for the food and lodging. Thus, you can focus on your education without worries.
4. The University of Arizona Global Campus
According to Times Higher Ranking and US News, the University of Arizona is a top-ranked university in the US. The university runs its online programs through the reputed Global Campus. Their online and virtual campus offers students multiple bachelor's, master's, and associate degrees worldwide.
Like their main campuses, the Global campus also offers several tuition fee waivers, financial support, grants, and scholarship for online students. It allows you to earn prestigious degrees without paying anything once you fulfill their requirements.
Moreover, it allows you to enjoy its campus virtually without discrimination. A few of its financial supports are US federal government, the US arm forces, and the GL Bill organization. On top of it, many business organizations extend their support to the University of Arizona.
It allows the authority to offer generous grants and aid to students. You can take this opportunity to get the best online education online.
5. EDX
EDX is perhaps the most comprehensive online course expanding over 30 subjects and 2270 programs. So, you will indeed find the right online program in the EDX with proper financial support. The headquarters of the educational company is in Massachusetts.
They have partnered with multiple top-ranked universities and colleges to make their programs available on the EDX platform. The participant universities and colleges of the EDX are located in and outside America. It brings versatility to the programs.
Depending on your program instructor, you can choose courses from 16 languages. The average course fee varies from $49 to $600. However, multiple financial supports and grants will help you complete the graduation programs almost for free.
Plus, it offers merit-based scholarships for deserving students. It will pay you more than the tuition fees to meet your demands for lodging and food. It ensures you remain free from financial anxieties and pay attention to online programs.
6. Athabasca University
The Athabasca University is from Canada, making it on our list. It is located in Alberta and is famous for its online programs. It is among the four expanded academic campuses of the renowned Alberta College. It is mainly designed to offer students the best online and distance learning facilities on an affordable budget.
Additionally, its multiple scholarships and financial assistance programs mean deserving candidates receive a generous amount of money. So, it is actually among the colleges that pay you to attend the classes. It helps you focus more on your education instead of being anxious about your tuition fees and ways to bear them.
7. University of the People
This university operates only from online. It hasn't got any physical campus but offers generous scholarships and financial aids to the eligible students. Its comprehensive online and distance learning programs are appreciated for high-quality. You can acquire bachelor, and master's, degrees through online programs.
The university operates from Pasadena, California. Plus, it is a non-profit university. It allows the authority to offer you free-tuition and may even pay you for attending the classes. The university was found in 2009 and has accreditation to run online programs.
Currently, it operates on 190+ countries. Since its establishment, the university has enrolled 9000 online students. Once you enroll in their distance learning programs, you can use their virtual libraries and facilities through your smartphone, desktop, laptop, and tablet. It has one of the most technologically advanced higher education platforms too.
Lastly, thanks to its generous scholarships and financial grants, you can study for free. Its tuition fee waiver and support will even pay you to continue your study. Hence, the University of People will ensure you can get the best online programs and complete them without financial anxieties.
8. City College of San Francisco
Likewise, City College located in California. The college is famous for both its online and no-cost programs. It mainly offers 2 years of associate degrees after completing 12 years of high school graduation.
The college is associated with the city authority of San Francisco to provide its students with no-cost education. Plus, its online associate degrees are designed to help students adapt to modern-day professional challenges.
Its online programs are widespread in various categories, including humanities, liberal arts, and physical and social science. You can choose your favorite two years extended program and complete it for free.
Also, you can participate in college clubs and activities through online presence. Although it won't pay you for attending the classes, its cost-free tuition should be adequate for you. The college also allows you to choose hybrid courses that combine online and on-campus education. It will further boost your educational facilities.
Conclusion
We have listed the top 8 online colleges that pay you to attend the classes. With modern virtual classrooms, flexible routines, and financial support, these colleges and universities offer you the perfect higher education platform. Thus, you should explore the colleges and universities and choose the online program that best fits your educational and financial requirements.