If you are a new college student and considering transferring after your first year, you should follow these steps:
Firstly, research colleges that have vacancies in your preferred field of study.
Secondly, review all the documents, and arrange finances and housing requirements.
Next, contact the admissions office of the college you want to transfer to and schedule an appointment with an academic advisor to learn more about the transfer process.
Finally, once your credits have been evaluated and accepted, you can begin your second year at the new college.
Starting college is an exciting phase in a student's life. But, some students may consider transferring to a different college after their first year.
Thus, in this article, we will provide you with the step-by-step process of transferring to college. Read on for more information.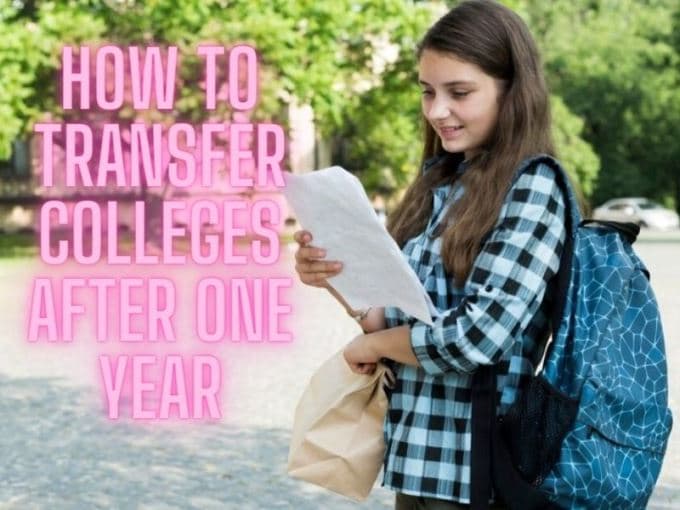 Identify Your Reasons For Transferring Colleges After One Year
Students may choose to transfer colleges after one year for various reasons. If you are considering moving, the first step is to identify your reasons and be honest with yourself.
Below, we have provided a list of some common reasons why students may transfer colleges after one year.
Students transfer colleges for academic reasons, such as a lack of desired major or a weak department in their field of interest, which influences them to seek better opportunities elsewhere.
Some students search for a college with a more diverse environment if they feel that their current campus doesn't meet their expectations regarding campus life and extracurricular activities.
Some students consider the physical location of a college an important factor and may want to shift to a college that is closer to their home.
Students may transfer colleges or enroll in community colleges due to rising tuition fees, with private universities averaging around $31,000 per year. Thus, students may transfer to colleges that offer scholarships.
How To Transfer Colleges After One Year: A Step-by-Step Guide
Transferring to a different college after a year can be intimidating. However, with proper planning and preparation, you can make the transfer process easier. Below, you will find a step-by-step guide for transferring colleges after one year.
Step 1: Look into potential colleges
To find the best college or university for you, it is important to seek out institutions that align with your academic and personal goals. This includes factors like:
The program options
The cost of attendance
Resources available for students
The campus culture
The overall reputation of the university.
Additionally, look at acceptance rates for freshman applicants when considering colleges. Harvard University, for instance, has a very low rate of only 3.2%.
Furthermore, some colleges have transfer agreements with other schools which ease the process of transferring between colleges. An example of this is Austin Community College in Texas, which has agreements with Texas State University and the University of Texas at Austin.
You can use college search sites like College Board to help track down prospective colleges.
Step 2: Check the admission requirement
If you want to effectively transfer colleges, you should research the transfer requirements of the colleges you are interested in. This includes:
GPA criteria
Required SAT scores
Course prerequisites
Standardized test scores
Application deadlines.
Each college has its own set of transfer requirements. For instance, UCLA requires that students complete 60 transferable units before transferring, with a minimum of 3.0 GPA in transferable courses.
Meanwhile, the University of Texas mandates transfer students to have at least 24 transferable semester hours and a minimum 3.0 GPA.
Step 3: Contact admission offices
Afterward, you should contact the admission offices of the colleges you are interested in to clear up any confusion. Ask the authority about specific transfer policies and requirements. For more information, visit the college's website.
Read Also: Most Important Questions to Ask When Transferring Colleges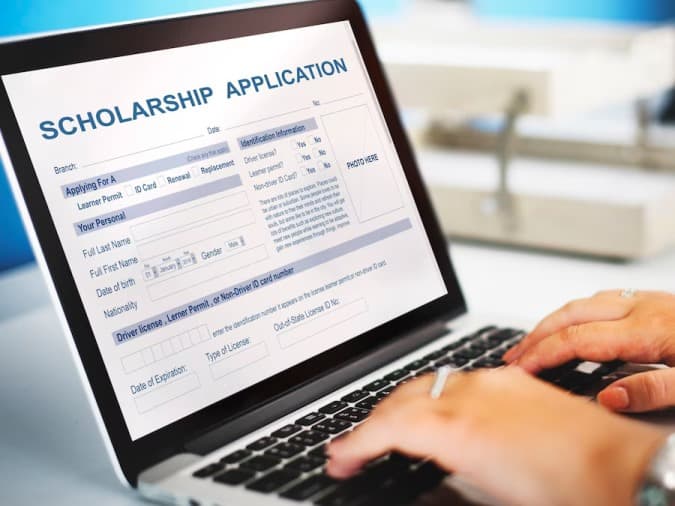 Image Source: Freepik
Step 4: Explore financial aid options
Look into the financial aid that prospective colleges offer. This can include scholarships, grants, and loans. For instance, The University of Southern California offers transfer merit scholarships based on academic achievement, ranging from $5,000 to $37,000 per year.
Additionally, you can apply for the Federal Pell Grant, a need-based grant that provides up to $7,395 per year. You should also compare the cost of attendance at prospective colleges with your current college to make an informed decision.
Step 5: Understand credit transfers
Before transferring to a new college, you need to determine which of your existing credits will be accepted by the new institution. Keep in mind that some credits may not be accepted, or you may need to meet certain requirements in order to transfer them.
Step 6: Complete application requirements
To apply to the colleges you are interested in, make sure that you follow the application guidelines provided. You should prepare and provide all necessary documents, including:
Official academic transcripts from the current college
Outlines of completed courses
Completed the application form for the transfer college
Personal statement
Portfolio
Recommendation letters from professors
SAT and ACT test scores
Official high school certificate
Financial aid forms
A transfer agreement form
If you are an international student, you need to show valid immigration documents.
Step 7: Write a captivating personal statement
Next, you should write a personal statement that is well-written and explains why you want to transfer. It should also highlight your academic and personal growth during your first year at college.
Step 8: Send the application on time
Now, send your application materials by mail or online. You must ensure that all the materials are submitted before the deadline. If you apply after the deadline, it could negatively affect your chance of being accepted into your desired college.
Step 9: Analyze the transfer credits
After receiving acceptance letters, it is important to carefully look at the evaluations for credit transfers provided by the new college. This will allow you to understand how your prior coursework will apply to your new degree program.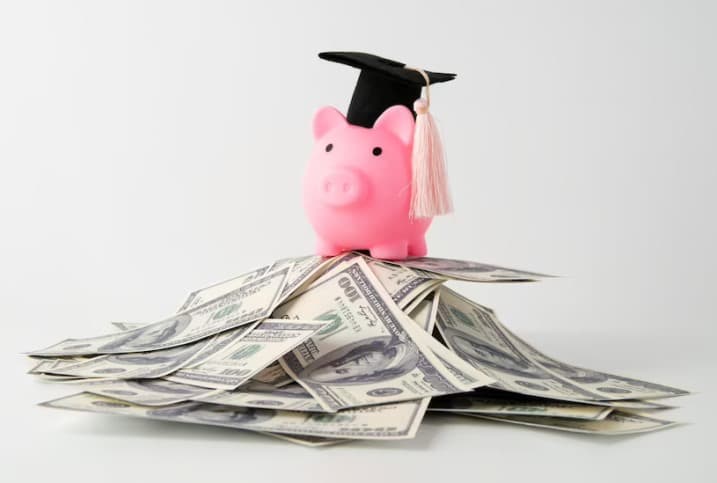 Image Source: Freepik
Step 10: Apply for financial aid
You should apply for financial aid and scholarships at your new college by completing the FAFSA and other financial aid forms as early as possible.
Remember to apply for scholarships that are specifically available for transfer students. For example, The University of Houston-Clear Lake grants transfer students who are Texas residents or come from another college or university with need-based scholarships.
Additionally, The University of Florida and the University of Kansas present various scholarships for transfer students who fulfill their requirements.
Step 11: Consider your options
At this stage of the transfer process, you should review all the crucial factors once again. This may include the following:
Academic factors
Financial situation
Campus culture
Personal circumstances.
This is an important step to take before finalizing your decision.
Step 12: Accept the transfer offer from the college of your choice
Once you have made your final choice, you should promptly inform the college that you have selected and then follow their enrollment procedure.
Step 13: Inform your current college
After you have received your acceptance letter from the new college, you need to inform your present college about your transfer decision. Your college will assist you with withdrawal formalities and provide information on any essential paperwork or guidelines.
Step 14: Prepare for your move to the new college
Once you have completed all necessary steps for your enrollment, proceed to plan your move to the new college. This might include signing up for classes, arranging your housing, searching for a part-time job, and taking care of any other important tasks.
What are The Challenges Associated With Switching Colleges After A Year?
Moving to a different college after a year comes with its own set of potential difficulties and uncertainties. Below we have listed some important factors that you should take into account before making the decision.
The college you want to transfer to may have limited program and course options.
If the college you transfer to has different requirements for your degree program, you may end up needing more time to complete your degree. Additionally, changes in the courses you need to take can also contribute to a longer duration for degree completion.
Transferring to a different college can be costly, as you may need to pay additional expenses. These include application fees, transcript fees, and housing costs.
Each institution has its policies on credit transfer from other institutions, and they may not accept some of your credits. If this happens, you may have to redo some courses, which could waste your time and effort.
FAQs
If you want to know more about how to transfer colleges after one year, check out the FAQs we have added below.
How long does it take to transfer colleges after one year?
The transfer procedure may take a few weeks to several months, depending on various factors such as application deadlines, availability of seats, etc.
Will new colleges consider my high school transcripts when I apply to transfer after one year of college?
Yes, certain universities may request your high school transcripts when you seek to transfer. Particularly, it is when you have less than two years of college coursework under your belt.
Is it possible to transfer colleges after one year and still graduate on time?
Yes, you can do it if you properly organize your course schedule and make sure that your credits transfer to the new college.
Can I apply to multiple colleges when transferring after one year?
Yes, you can apply to multiple colleges when transferring after one year. However, make sure to manage your time and application materials efficiently to ensure that you meet all deadlines.
Final Words
In conclusion, switching colleges after a year may seem like a difficult process, but it gives you new options for achievement and experiences.
Transferring to a new university may be a positive and learning experience for you. You can easily transfer colleges by doing your research, making plans ahead of time, and communicating clearly with both your present and potential colleges.
Remember that every college has its own rules and specifications. So do your homework on the colleges you are considering before deciding.