You can get scholarships for private schools by researching scholarship options offered by the school. You can also check with local foundations and organizations that offer educational scholarships. Other options include voucher programs and scholarships offered by non-profit organizations.
Scholarships can come in many forms, from merit-based scholarships for academics to need-based scholarships for families who demonstrate financial need. Understanding the types of scholarships available and where to find them can help make private school education more accessible.
This article will examine the various types of private school scholarships, where to find them, and how to apply. With our help, you can learn how to navigate the scholarship application process and increase your chances of receiving financial assistance.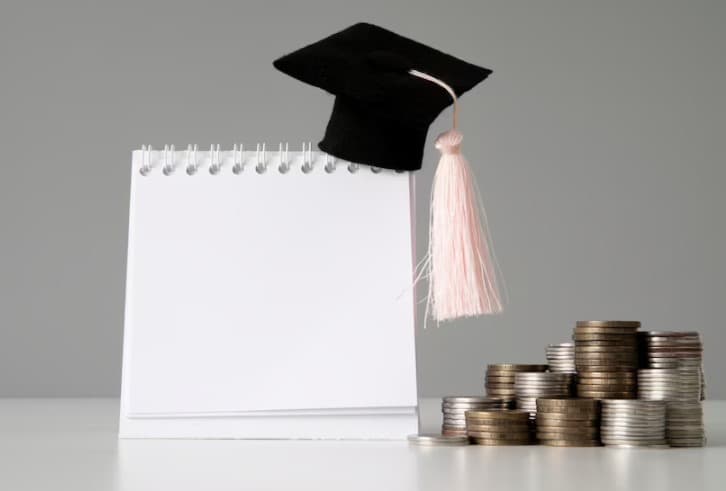 Image Source: Freepik
Types Of Scholarships
Scholarships for private schools can come in various types, depending on the criteria the sponsoring organization has established. To get a scholarship for private schools, first, you have to understand the types.
Here are some of the most common types of scholarships for private schools.
Based On Merit
These types of scholarships are awarded to students based on their academic performance, extracurricular achievements, and other accomplishments.
Merit-based scholarships may be available for students who excel in specific subjects. For example math, science, or English, or those who demonstrate a unique talent, such as music or sports.
Based On the Need of the Student
These scholarships are awarded to students based on their financial needs. Families must demonstrate that they cannot afford to pay the full tuition fees of attending a private school.
Need-based scholarships are designed to make private school education accessible to students who might otherwise be unable to attend due to financial constraints.
Based On Diversity
These scholarships are awarded to students who come from diverse backgrounds. They are designed to help increase diversity and inclusivity in private schools.
Diversity scholarships may be available for students from underrepresented ethnic or racial groups, students with disabilities, or those from low-income families. One of the well-known programs that offer such scholarships is "A Better Chance."
Corporate Related
Some corporations offer scholarships to the children of their employees who attend private schools. These scholarships may be merit-based, need-based, or both. The eligibility requirements and application process may vary depending on the corporation.
How To Get Scholarships For Private Schools?
Here are some of the ways to get private school scholarships.
1. Research The Scholarship's Availability
The first step in getting scholarships for private schools is to research the available scholarships. Start by checking the private school's website to see if they offer scholarships.
Then, search online for scholarships from private foundations, charitable organizations, and corporations. Make a list of all the scholarships you find and note the requirements and deadlines for each one.
2. Meet The Scholarship Requirements
Once you have a scholarship list, you must meet the requirements. Some scholarships require students to have a certain GPA, while others require talent in a particular area, such as music, sports, or community service.
It's essential to read the scholarship requirements carefully and ensure that you meet them before applying.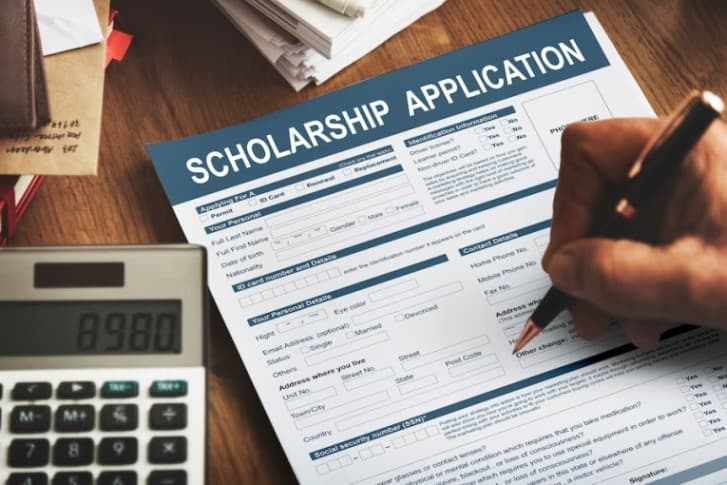 Image Credit: Freepik
3. Complete The Scholarship Application
The scholarship application process can be time-consuming, but it's worth it. Most scholarships require students to submit applications, transcripts, essays, and letters of recommendation.
It's essential to take the time to fill out the application entirely and ensure that all required documents are included. Be sure to pay attention to the deadlines for each scholarship and submit your application on time.
4. Enroll For Many Scholarships
Don't settle for just one scholarship. Fill out as many scholarship applications as you are eligible for. Remember that the more scholarships you apply for, the more likely you are to receive one.
5. Follow Up On Your Application
After submitting your scholarship application, follow up with the organization to ensure they received it. This will help you avoid missing out on a scholarship because of a technical glitch or another issue.
If you're not selected for a scholarship, don't be discouraged. Keep applying for other scholarships until you find the one right for you.
Where To Find Private School Scholarships?
When it comes to finding private school scholarships, various resources are available. They include:
1. Private School Itself
Many private schools offer scholarships. So it's always a good idea to check with the school's financial aid office or admissions office to see what scholarships are available and how to apply.
2. Non-profit Organizations
Many non-profit organizations, corporations, and government agencies offer private school scholarships. These organizations often have specific eligibility criteria. So it's essential to research each scholarship carefully to determine if you meet the requirements.
Some examples of organizations that offer private school scholarships include The National Merit Scholarship Corporation, The Jack Kent Cooke Foundation, and The Children's Scholarship Fund.
3. Online Scholarships
Websites such as Fastweb, Scholarships.com, and Cappex allow students to search for scholarships based on various criteria. They include academic achievements, extracurricular activities, and demographics.
These sites can be beneficial for finding national and regional scholarships that may not be as well-known as school-specific scholarships.
4. Private Scholarship Search Service
These services, such as Scholarship America and The Scholarship Workshop, offer personalized assistance with finding and applying for scholarships. They may charge a fee for their services but can provide a valuable resource for families overwhelmed by the scholarship search process.
5. Voucher Programs
Families looking for financial assistance to pay for private school tuition may also consider voucher programs. State governments typically fund voucher programs, which provide eligible families with a voucher or scholarship that can be used to pay for private school tuition.
The eligibility criteria for voucher programs differ by state and program; therefore, confirm with your State's Department of Education.
Tips For Applying For Private School Scholarships
Applying for private school scholarships can be a competitive and rigorous process. But there are several strategies you can use to increase your chances of success. Here are some tips for applying for private school scholarships:
Apply Early
Many private school scholarships have early deadlines, so starting the application process as soon as possible is important. This will give you ample time to research scholarships, gather the required materials, and prepare your application.
Read The Application Instructions Carefully
Each scholarship has its application requirements and instructions. So it's essential to read these carefully to ensure you understand what is being asked of you. Ensure you know the eligibility criteria, submission guidelines, and any additional materials required.
Highlight Your Strengths
This might include academic achievements, athletic accomplishments, community service, or other extracurricular activities. Be sure to provide evidence of your actions, such as transcripts, letters of recommendation, or certificates.
Write A Strong Essay
Many scholarships require an essay as part of the application. This is an opportunity to showcase your writing skills and explain why you are a strong candidate for the scholarship. Ensure your essay is well-written, compelling, and addresses the prompt.
Submit A Complete Application
Ensure you submit a complete application that includes all required materials. Double-check to ensure you have all the deadlines, and remember to include all materials.
Follow Up
After submitting your application, it's a good idea to follow up with the scholarship organization to confirm that your application has been received and to ask about the timeline for awarding the scholarship.
Conclusion
Private school scholarships can be a valuable resource for families seeking to make private school education more affordable and accessible. It's important to remember that the scholarship search process can be time-consuming and require a lot of effort.
However, the potential payoff can be significant, as scholarships can help reduce the financial burden of private school tuition. If you are interested in pursuing private school scholarships, start early and put in the effort required to submit a strong application.
By seeking scholarships, you can give yourself or your child the gift of a lifetime of learning and personal growth.