Although it may seem simple, develop our Curriculum Vitae is a crucial time, as defined in large part if we considered for the position or dump it to the garbage. Today it is necessary to find new ways of expressing ourselves, especially if we are looking for work. Achieving a letter appealing presentation is now easier, thanks to platforms, applications and websites. We select the best five options for you to try a new way of apply.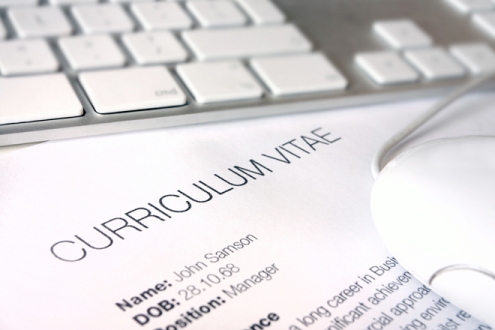 Vizualize.me
This platform allows you to create a CV in the form of computer graphics, through your LinkedIn data. It is so practical that only need to load your account choose colors and letters that you like and within minutes you will have a curriculum as original as colorful.
website: vizualize.me
Cuvitt
It is the most complete page as it presents different tools for personal branding. When you enter, the platform will conduct a survey to be loading all your data and organize them creatively. Thanks to this site have a complete CV, since you not just focus on your work experience and your education but you can demonstrate your skills, concerns hobbies and talents.
website: Cuvitt
Kinzaa
This website offers the ability to upload your data to create from them an infographic. But you can also put a video to make it even more attractive your CV. The same, not only will count with your academic training or your work profile but you can add your future aspirations and the work environment that you like.
website: Kinzaa
Resumup
This website for creating your CV lets you do it from LinkedIn or Facebook profiles, you can even enter them manually. It offers several options to make your resume as flashy as you can. Through a timeline you will see your academic and professional advancement of interactive and dynamic way.
website: Resumup
Re.Vu
Finally, through original designs and colorful, Re.Vu allows you to create a CV with your LinkedIn data. But also gives you access to a URL with your CV to have your own web site. From there you can share it on social networks or even print through a QR code.
website: Re.Vu