Are you thinking of the best course to pursue or wish to broaden your view on this matter? Whatever the case is, this article is the best place to get the best answers about top rare and challenging courses. It is a well-researched article that explains facts about these courses highlighting important things to keep in mind.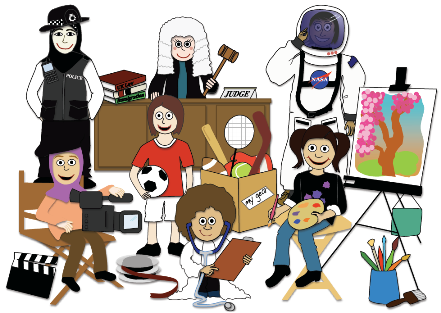 Do you know what an actuary, quant, evangelist, or flooring consultant does? Keep reading to discover these challenging courses and several other almost unknown jobs.
What Are The Rare And Difficult Professions?
Years ago, a word was enough to explain your profession. A person could be a doctor, teacher, architect, journalist, writer, chemist, biologist, physiotherapist, etc. However, today many things have changed. Even industry experts do not know how to define several rare professions.
Do you want to become a specialist in any of these rare fields? If yes, ensure you go through the article below, which contains all the facts about these professions. As a result, you can clarify what you do to your family and friends. Check out the list below:
Actuary:
An actuary is quite a demanding profession, but it is becoming more popular as the area has risen to popularity with many fields wishing to recruit experts. What is their main work? These professionals analyze and estimate the risks of, for example, a household policy.
To do this work, they use mathematical models applied to real-life situations, and to be a part of this specialty, you need to pursue a course in actuarial science. Besides, it is a difficult course but quite marketable, meaning that you will surely get a chance in various corporations with the right skills.
Quantitative Analyst:
In layman's language, this professional is famous as the quant. The professional is an expert in analysis and quantitative information management. Their primary tasks are to create complex models for quantitatively valuing various financial services and products.
Due to the analysis they undertake, they also manage risks. What career should a quant take at the university or college level? Unfortunately, there isn't a direct response to this question. Why? They are often experts from different fields (engineers, physicists, mathematicians, etc.) that have learned to work in the field of finance.
Compliance Officer:
This profession is also called Director Regulatory Compliance. These professionals are in charge of companies or firms and ensure that they act according to the laws, respect their environment, and don't harm the citizens. Other than ensuring that firms follow a country's outside policies, they maintain internal affairs.
Soil Consultant:
As the name suggests, a soil consultant deals with soil science and is in charge of studying soil as a natural resource. In addition to that, they explore the conditions of urban soils and analyze their possible viability.
Image Taken: Freepik
Note that these individuals know about soil formation, classification, and what any condition represents to an area.
.
Developer Evangelist:
A developer evangelist works as the mediator between a company and the outside world. He is the person who is in between the developer and the marketing professional and knows how to handle the current trends.
Their jobs are more like ambassadors and focus on realizing the latest trends and helping their audiences with knowledge about the technical area.
Document Manager:
Companies must keep track of all the documents despite the various levels of importance. This individual specializes in the documentation sector.
Their main task is the organization and management of all the information of a corporation and arranging them accordingly.
HR Business Partner:
This professional serves as bleach between employees and the high up in an organization. In most cases, the individual is an experienced human resource expert working as a consultant in the Human Resources department.
He acts as a staff leader and works with top leaders to realize companies' goals.
Clinical Trial Monitor:
They are the experts who supervise conducting tests to examine the safety of the medicines in the market and those that will be commercialized.
They oversee the progress of clinical trials, ensuring that tests, drugs, and other medical products meet the human standard.
Social Media Manager:
As the name predicts, a social media manager is a professional in charge of social media profiles. They create, introduce and lead a company's strategy on social networks.
The professional leads social media campaigns and content and communicates to the high-up about things to put in place. Also, they manage the company's presence on social media networks.
Visual Merchandiser:
Their main job is to attract, engage and motivate the customers towards the realization of a purchase, either a product or a service.
The experts create and maintain the general look of the store display and ensure that the most visually appealing products are easy to view. Besides that, a visual merchandiser must keep track of the available trends. As a result, they know what the shoppers need and what will sell at a specific time.
Art Therapist:
An art therapist is an area in psychology where this expert uses art as a form of therapy. They create artistic expressions to help heal people with psychological trauma such as stress, anxiety, low self-esteem, etc.
Doula:
A Doula is an individual specializing in helping women professionally during pregnancy and post-pregnancy. They aren't medical experts but solely offer support to expectant mothers.
Related: 4 justifications that are preventing the development of your career
Headhunter:
This profession refers to experts who work in various organizations and perform recruitment services for high-level options or executives.
Note that these jobs aren't advertised. Instead, this expert works on recruiting some of the best professionals for these positions.
Master Distilling:
It is a unique position in the liquor business where an expert is in charge of the production of liquor and spirit for commercial purposes.
Bike Courier:
It is a popular profession in big cities with business areas. Instead of going for vehicle delivery, you can choose a bike courier.
This individual delivers items to different customers and is more effective than cars due to parking, cost, and other factors.
Conclusion
If you consider joining some of the rarest and most challenging professions, this article is a great place to receive the proper guidance. It gives facts about these professions allowing you to know what you will do after joining a field. Ensure you read through the details above for more.