Do you know what an actuary, an evangelist, or a floor consultant works for? Keep reading and discover these 10 almost unknown jobs….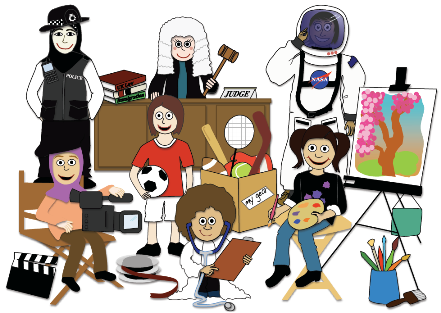 Years ago a word was enough to explain your profession. A person could be a doctor, teacher, architect, journalist, writer, chemist, biologist, physiotherapist, etc. Today, however, there are a number of rare professions that even the industry experts themselves do not know how to define. Do you want to become a specialist in any of these fields? Then learn to explain to your family and friends what you do:
Actuary: These professionals analyze and estimate the risks of, for example, a household policy. To do this work they use mathematical models applied to real life.
Quantitative analyst: Colloquially known as quant, is the expert of analysis and quantitative information management. Their main tasks are to create complex models for quantitatively valuing different financial products. In turn, they also manage risks. They are often professionals from a wide variety of fields (engineers, physicists, mathematicians, etc.) that have learned to work in the field of finance.
Compliance Officer: Also called Director Regulatory Compliance, is the professional in charge of controlling companies to act according to the laws and respecting their environment and the citizens.
Soil consultant: In addition to studying the conditions of urban soils, they analyze their possible viability.
Developer Evangelist: He is the person who is between the developer and the marketing professional. Their job is to know the latest trends and help their technical audiences with their knowledge.
Document Manager: He is the person specialized in the documentation of a company. His main task is to organize and manage all the information of a corporation according to the quality criteria.
HR Business Partner: This professional serves as a union between employees and different business units, working as a consultant in the Human Resources department. He acts as leader of the staff and agent of change.
Clinical Trial Monitor: They are the expert in charge of conducting tests to examine the safety of the medicines, both those that are in the market and those that are going to be commercialized.
Social Media Manager: Creates, introduces and leads the strategy of a company in social networks. Also manages the presence in the different media social.
Visual Merchandiser: Their main job is to attract, engage and motivate to the customer towards the realization of a purchase, either a product or a service.