Nursing jobs are characterized by qualified care to third parties and although each person has different conditions that make them more or less conducive to this profession, all licensed nurses have similar certifications and equal knowledge.
For this reason, it is imperative that you look for factors that stand out above the rest to get a job as a nurse for the first time or change your old job. The presentation is the first item that you must attend to generate the desired impact, so the key is to create a good nursing resume. Apply our advice and expand the possibilities of receiving the telephone call that you are waiting for.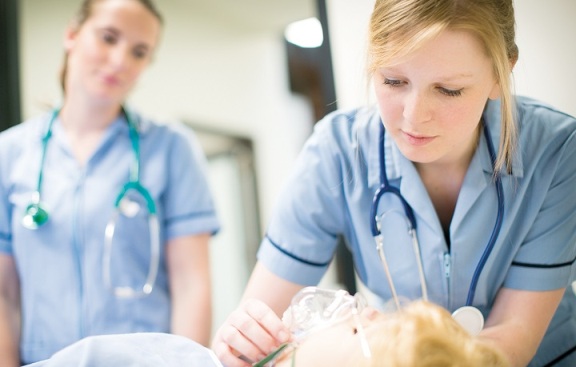 Nursing curriculum format
Nurses work in fast-paced environments that require adherence to the protocol while maintaining strict sanitation standards by the nature of the profession. Reflect these values in your resume by choosing a simple format whose data are exposed in reverse chronological direction focusing on your licenses and experience.
Leave blank space between each block of information with well-distributed subtitles, expressed in classic and readable typography. Keep in mind that health centers receive dozens of resumes a day, so you must identify yours by saving it in PDF format with your name.
Nursing Collegiate
In many countries, it is compulsory to register to practice the profession of nurse. Whether you are looking for work in your country or abroad, make sure your license number is visible next to your name because it saves the recruiter time to know if you meet the requirement.
In case you are applying for work in another corner of the world and you are not yet collegiate in that country, highlight in the curriculum that you are processing it.
Experience and courses
As in any professional area, it is essential that you detail your experience in previous jobs such as the number of beds in the center, the unit where you performed as pediatrics, operations, intensive care or emergency and the specific tasks that you performed.
New graduates or advanced students who still do not have experience should highlight their courses – including languages or computer programs – offer the qualifications average when it is superior to the average and add the volunteer programs, internships or honorary work that you did.
Nursing Knowledge
Take advantage of the experience section to highlight your knowledge or you can even create a visual device in the form of a table that details suitability in aspects such as:
Therapeutic methods.
Curations.
Application of injections or vaccines (especially if you do not have work references).
Extraction of samples of different kinds.
Software in clinical practice.
Feeding probe.
Tracheotomy.
First aid.
Preparation of the patient to be studied.
Patient bath in bed.
Any specialty you have acquired in your previous work or that you have excelled during the internship in the career.
Nursing Skills
Subspecialties in this field mean that recruiters need to determine if you have the skills indicated to fill the vacancy. Try to match your skills with those requested in the description of the offer, because both the curriculum categorization programs and the recruiters themselves look for the matching of terms in keywords.
The most common in this area are verbal communication and listening to relate to the medical body, but also to the patient, speed of acting in the face of unexpected situations, confidentiality on sensitive data, creativity to simplify painful or complex procedures and of course, the empathy to understand what the person is feeling.
Nursing Hours Availability
You are tired of hearing that nursing is a 24-hour job, but you cannot escape this reality when you work in guards or shift health centers. It is difficult to reconcile personal life with hospital care, although not impossible: people who work in nursing usually enjoy their work when they see positive results in the evolution of patients.
While the profession offers multiple satisfactions, it is not the only aspect of your life and you should point it out subtly in the curriculum, moving ahead to eternal schedules. Add your hours of availability to facilitate the recruiter's work, avoiding bad times in the job interview when you apply for a general position that did not specify a day in your publication.
Ideal Hobbies For Nurses
There is a discrepancy between adding hobbies or not in the curriculum. It is often seen in creative or unstructured professions as a graphic designer, publicist or communicator, but it can also bring freshness to the plans of study in the more traditional areas.
Optionally, in the case of nursing we suggest you try the mention of hobbies that give off necessary qualities in a health professional, as long as you actually practice them because you could meet with an expert of that hobby during the interview and that would be in evidence.