In the computer world, professionals who want to become more attractive in the labor market, must be constantly updated on new technologies, and thus officially certify that acquired knowledge – this is the most recommended, as certification is an investment that pays more than the capital invested.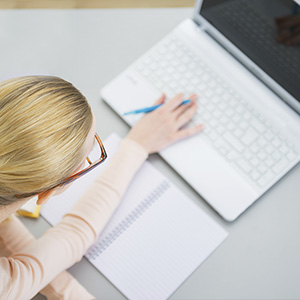 It is not the same as saying that one "knows how to use X technology" rather than X technology manufacturer certifies in writing that you are ready to install, implement and manage X technology.
Therefore, taking exams for certifications from any manufacturer (IBM, Oracle, Microsoft, Cisco, etc.) or industry organization (CompTIA, LPI Linux, etc.) becomes something like a routine and/or procedure that all computer must keep running to stay current on industry and be attractive for the purposes of any business who wish to hire.
Because of the importance and weight to have certifications, we will list some useful tips that can help us successfully and approve any certification exam that we propose to pass.
In the explanation we will use as an example the Cisco CCNA exam, as this is the test which received the most questions. The first resource we should use technology to study – especially if we are new to the subject – is to find a course in video tutorial format.
Why? Simple. A teacher explains to us the concepts and practical laboratories through tutorial videos – quick and easy introduces us in question, since it knows in advance the product and technology, and something very important, has a cumulative experience that allows you to explain with examples in "Real World" as implementing the technology in question.
The second resource we recommend using are the books. A course in video tutorial gives us a perspective "as the crow flies", holistic, macro, on a given technology. However, the very specific technical details, both conceptual and practical, we are going to get, absorb, retain in our memory and learning definitely in our subconscious based on reading a book and the implementation in practice.
The third resource that we must have is a laboratory. To learn any technology, there is no substitute for constant practice. It is vital to have a laboratory with at least two physical computers that serve as servers.
In the specific case of a CCNA lab, the ideal is to have at least four Cisco 1700 series router and two Cisco Catalyst 2960 Series Switch.
Obviously, the choice of having physical laboratory equipment is not the cheapest, but the best. Luckily, we can simulator any brand Cisco Router with Emulator GNS3 which is a free option currently available. Another alternative is to use the Cisco Packet Tracer simulator.
The fourth resource which we should have? -This has a vital importance with regard to the approval of the certification exam – test exams. There are countless Internet companies that create software where students can take an exam simulation of the actual certification exam.
These simulation tests give students an extraordinary experience because the questions used these tests have a very similar to the actual certification exam format. For example, the following link may be able to buy a simulator certification exam of Cisco CCNA 640-802.
Check More: How to pass any test
Basically, these are our recommendations for learning a particular technology, and at the same time prepare for the approval of the certification exam. If you want to certify any technology, follow the steps outlined above, and assure that significantly increase your chances of success in passing your certification exam.