Midwifery is both a rewarding and challenging career. You have the great responsibility to build a happy nation as you take care of pregnancy, postpartum health, newborns, and childbirth. However, choosing a midwifery profession is itself a difficult task. It would help to get your nursing degree to become a certified professional midwife.
And we understand how challenging it is to pursue a nursing degree. So, people look for ways how to become a midwife without a nursing degree. And is it even possible?
Luckily, you may become a professional and certified midwife even without a four years long nursing degree. There're other BA and BS degrees that you can get into and then complete the RN certification to become a midwife.
We will look into the alternatives to a nursing degree that will help you become a midwife. So, let's get into the opportunities if you are keen to enter this rewarding job.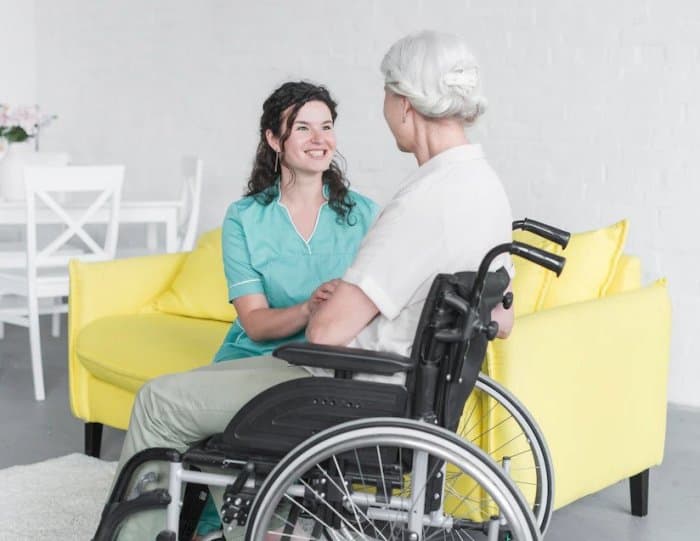 What Does A Midwife Do?
When you aim to become a midwife without a nursing degree, you must understand the job responsibilities of the midwifery profession. It will allow you to explore the different subjects you may study to enter midwifery.
Usually, you will perform the following tasks:
The main job is to perform the regular and routine gynecological checks ups
During the pregnancy, help with delivery and labor
Educate pregnant women about the alternatives to birthing options with their effect
Monitor the health of the newborn baby and mother routinely
Help with parental care and take care after the delivery.
As a midwife, you will also perform versatile tasks. It includes baby care, breastfeeding, fertility instructions, postpartum support, and many more. As you see, the midwife's job is as versatile as it gets.
Henceforth, a single midwife can't perform and excel in all these tasks. Following it, the task completion will vary depending on the type of degree you have. It opens the window for people to become a midwife without a nursing degree.
You can pursue a regular BA or BS degree and still become a midwife. You may not perform gynecological checkups and doctoral tasks, but you are eligible to complete the jobs like breastfeeding, labor care, etc.
How to Become a Midwife without a Nursing Degree
When you don't have a nursing degree, you must depend on your intuition and knowledge of your current subject and combine it with your passion and skills. It will help you become a midwife without the toughness of pursuing a nursing degree.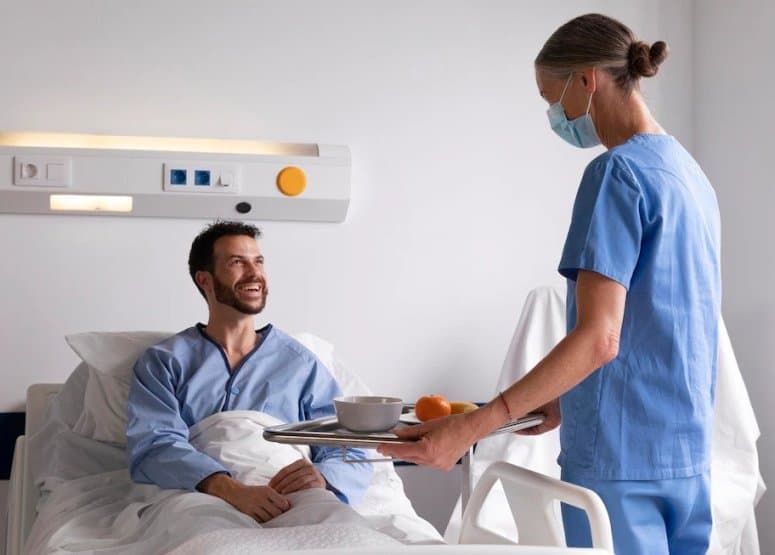 Choose your certification carefully
When you leave the nursing degree, you have limited options to become a midwife. So, you must choose the proper certification and subject to successfully lead you to the profession. Thankfully, there're many BS or BA degrees you can choose from to enter the challenging profession.
Remember that some bachelor's degrees will lead you to a midwifery and nursing job. Others will help you become a midwife only. Hence, you must select the degrees suitable only for midwifery jobs. If you choose the subjects incorrectly, you must complete your nursing degree. So, be aware of it.
Options for BA and BS degrees for midwifery
When you want to be a certified midwife (CM), you can choose from two accredited programs for you. Once you graduate from one of these two programs, you can sit for the National Certification Exam.
It is the exam every midwife and nurse must pass to become a certified professional. You will become a CM With the certificate, you can work as a professional midwife in the following states:
Delaware
Missouri
New York
New Jersey and
Rhode Island
The two degrees that enable you to sit for the national exam and work in these five states are:
The degree allows you to complete your bachelor's or master's degree in midwifery alone. You may choose the DM (Doctor in Midwifery) and post-graduate certificate to increase your skills. It will help you further in your career promotion.
Furthermore, you can work in any hospital and daycare center in the abovementioned five states with this national exam degree. Thus, your career as a non-nursing degree holder is widespread.
Passing a midwifery certificate is essential
Even if you want to avoid the nursing degree, you must pass the national midwifery exams. You won't be able to work as a professional midwife without the degree. Thus, you should follow the exam syllabus and prepare for the exams.
Some of the terms and questions of the exam are linked to nursing. Since you won't study nursing, you may seek help from a friend or expert nurse. It will allow you to understand the topics and prepare better for the exam.
If you don't pass the certification exam, you will fail to obtain the CM (Midwifery Certificate) exam. As you pass the exam, you can apply to receive your licensure. Once you have the licensure, you can work as a professional midwife in hospitals, clinics, and government institutes.
Option for those without a degree
Sometimes, you may not even have a midwifery degree in nursing. As it happens, you must choose a different pathway to become a midwife professional. Yes, you may work in a daycare center or as a parental helping hand without a professional midwifery degree. Although it is not as promising as a certifier, it still will be enough for you to earn a livelihood.
You can choose from the following two options for being a midwife without any degrees:
Apprenticeship
Self-education and study
Yes, you can work under a professional and experienced nurse and midwife. You will learn the job as you see how they work and complete their responsibilities. However, it doesn't allow you to provide gynecological support and postpartum care.
Without a degree, you may only work as a mother and newborn baby caregiver. You won't be able to run the routine checkups unless the employer allows you to perform them. You also must understand that with the apprenticeship, you can mostly work at home with low pay.
If you aim to earn handsomely as a midwife, you must at least get an associate's or bachelor's degree in nursing.
Minimum education requirement to enter a midwifery program
Since you can't do away with midwifery without a degree, you must know the exact time to enter it. To enter midwifery courses, you must complete 12 years of schooling as an American student. You can't pursue a midwifery associate or bachelor's degree without your GED or school diploma degree.
On top of it, midwifery programs require you to come from a science background. You need to have biology, physiology, microbiology, and human anatomy. These subjects will help you learn the higher courses better. For example, a sound knowledge of human anatomy is the key to understanding the care guideline for postpartum conditions. Similarly, biology helps you to know the labor and pregnancy urgency of the women.
Hence, you should be aware of its importance. If you choose a BA degree in midwifery, you may not run the gynecological checkups and other postpartum supporting acts. It will limit your options in your career progress.
Get distance midwifery and nursing degree
If you find it hard to receive the nursing and midwifery degree on-campus, you may choose the online programs. It will allow you t get the introductory courses done from home. Also, online courses for midwifery are cheaper than on-campus degrees. It will be a great relief for those with financial strains.
You may also seek financial support from the programs. Federal and state governments and your institution will have various financial aid and scholarships for being a nurse. You can quickly find scholarship opportunities with a few hours of internet surfing.
Conclusion
No doubt that midwifery is an opportunistic and progressive profession. You can earn handsomely in this job. However, the pathway to becoming a professional and certified midwife isn't a walk in the park. You need to earn your bachelor's degree first. Most people will seek nursing degrees, which makes it even harder.
Henceforth, in this discussion on how to become a midwife, we showed you ways to enter the job without a nursing degree. The key is to choose the right midwifery program. We have mentioned a couple of them so you can select them quickly. Also, work as an apprentice to gain experience before entering professional life.