Google Classroom is a tool designed for education to help the teachers become more efficient, organize their classes, improve communication with students and observe the pace at which they work. For its part, students can keep track of the tasks that are required to present and start working with just one click. There are no longer excuses of the type "I forgot the pen at home" or "I lost the newsroom". With Classroom everything is on the web.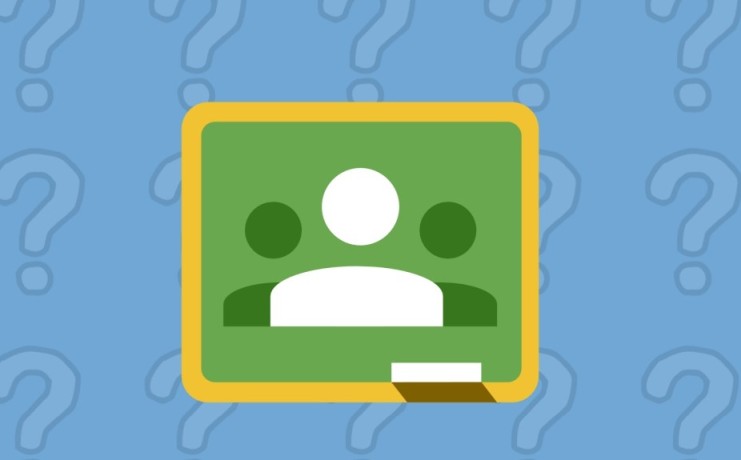 What can we do with Google Classroom?
Google Classroom that until recently was only available in a web version is now also available on Google Play for teachers and students to be more connected, make better use of the Smartphone in the classroom and, ultimately, improve the work environment in class.
To be able to enjoy all its advantages, it is necessary to have an account in Google Apps, 100% free for schools. Here are some of them:
Communication tool for teachers, students and parents
Publish notifications for students and/or parents
Announce the evaluation criteria
Send e-mails to students individually or in groups
It allows students to ask questions privately. This is very useful for those shy students who are ashamed to speak in person with the teacher.
Feedback
Collect information from parents and students through Google forms. It can be done once a year, every quarter, on a weekly or even daily basis.
Ask students for opinions about units, tasks, exams, lessons…
Observation
Keep track of students' work: What tasks they have delivered and on what date, when they connect, what time they spend working… This allows analyzing the work habits of students.
Students can keep track of their own progress through Google's spreadsheets.
Prevent the students from copying. Since students' documents can be kept in separate folders and with privacy options, the temptation to copy by students will be avoided.
Share content
Share documents, audio and video files, websites, presentations, etc. and control the options of viewing, editing, copying and downloading them.
Collaboration with other colleagues.
Collaborate with professors of the same course or of the same subject.
Encourage interaction between students and even between schools: student-student, student-teacher, teacher-teacher…
Create interdisciplinary tasks or projects with other teachers.
Share the dates of work delivery with the tutors through a public calendar.
Organize work
Use the Google calendar to record delivery dates, events, meetings or other important dates.
New Methodologies
With Google Classroom you will be able to record videos and publish them so that students can see them at home and thus be able to dedicate class time to more practical aspects.
M-learning or learning through mobile devices such as mobile phones, tablets, iPods… Very useful especially in higher education.
Students can access documents, YouTube channels, work groups from their smartphones… A great opportunity to show students that mobile is not just a leisure tool.
Create groups according to needs: interest, level, speed or other factors that are considered appropriate.
Related Topics: Advantages and disadvantages of tablets in schools
Materials and tools
You can assign tasks easily and quickly, including a description that explains what it is and attaching multiple documents, links and even videos to it. In this way you can create lessons quickly and, best of all, they are all in one place.
Since Google Classroom is linked to Drive and Google Docs, students can create documents directly from the web or, from the Google Classroom application, take a photo of their work on paper and transform it into "digital". In addition, teachers will avoid being loaded home with so much paper.
Create exams with Google forms that are automatically corrected.
Create specific channels on YouTube.
Create public folders with materials about the classes, texts in digital version, pdf or any other type of document.
Add voice comments to the written work of the students.
Students can create their own digital portfolios with the works or materials that they like the most.
Create lists that can be organized by students, groups, level, etc.
In short, a very useful tool to adapt education to the new needs of 21st century students.