You are about to finish secondary school and to look for admission to colleges and universities. That's an outstanding achievement as you have completed your 11th grade and in the brink of finishing 12th grade too. Well, it's time students let loose in their senior year, not looking at their grades. But that's not right.
Because senior grades can affect your admission process, students need to be aware of how colleges treat their grades and ratings. So, do colleges look at senior grades? Also, how much do your senior grades matter for admission and scholarships?
Colleges closely look at the senior grades during admission. An excellent senior year score will secure your admission to your desired college and program. Also, it improves your scholarship chances. It is crucial to complete your studies without financial anxieties.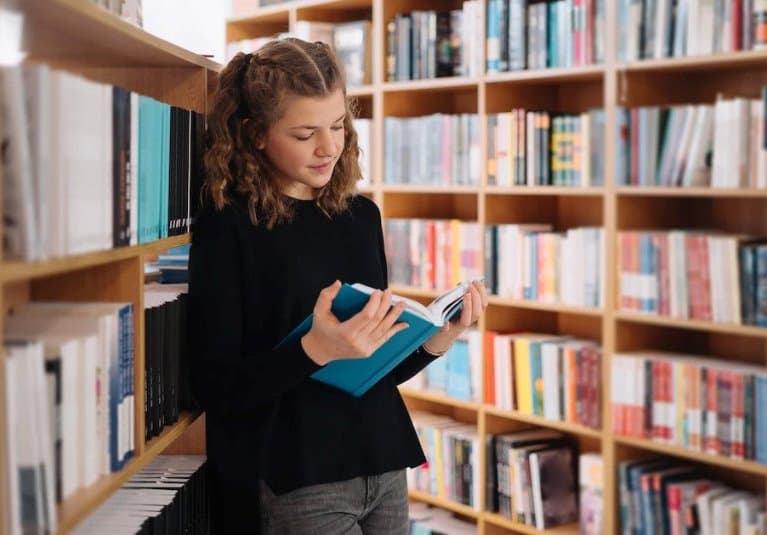 Image source: freepik
Do Colleges Look At Senior Year Grades?
High school or senior year grades are a standard college and university admission requirement. It's the benchmark of admission to colleges. If you wish to get admitted to your favorite program, securing a higher grade in high school last semester is essential.
The higher the score is, the better it is for you. It improves your chance of getting admission. Also, many colleges will consider your final semester grade to evaluate your scholarship competence. Having a good senior school GPA will undoubtedly help you get good grants and scholarships. So, it will ease your financial anxieties in colleges and universities.
Colleges will ask you to submit the final year transcript. They will evaluate the senior school grade from the transcript. So, you must submit your first-year grades if you apply for colleges in your early second year. The admission will be conditional, and you will pass the second year to complete your high school successfully.
All the states and most private colleges and universities will require a minimum 2.75 GPA. So, high school graduates require to maintain at least a 2.75 CGPA during their high school. The crucial point is that your last year or senior year grades will affect your overall CGPA greatly. So, it would help if you did not take this lightly.
Read: Do You Know the Difference Between Scholarship and Stipend?
How Colleges Evaluate Senior Year Grades
The application and admission process to colleges is a long and detailed process. So, you must prepare months before completing your senior school grades. So, how will colleges evaluate the actual grades in your 12th year of schooling?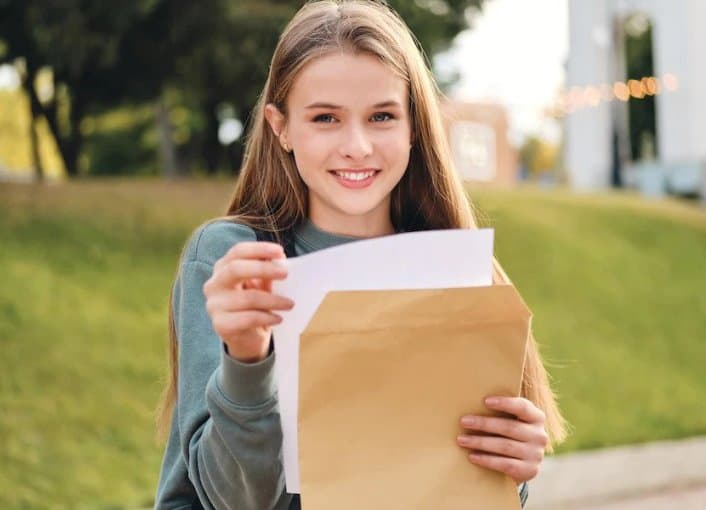 Picture credit: freepik
There're multiple steps colleges follow to evaluate grades and CGPs. These steps are:
If you have got your final transcript in your hand, you need to submit it. The admission authority will examine your high school transcript. They will also look at your final year grade.
The authority will accept the first-year grades if you still need to get your final transcription. They will provide you a conditional admission. So, your final grade must meet their GPA requirement. Or else the authority can cancel your admission even after you start the classes.
Many universities and colleges may ask you to submit the mid-year transcript. It helps you to get a pre-season admission. The admission will be conditional, and you must fulfill the required and actual admission results.
Most colleges will also look at your senior-year grades when you submit your mid-year or first-year results for admission. If your senior year grades fall dramatically, it becomes a negative point for you.
A significant drop might cause you the loss of preferred programs in your preferred college. Also, final year grades for mathematics, physics, biology, etc., can be important for getting admission in different subjects.
As you see, it's crucial to maintain a high grade in your senior year of high school. Or else you will fail to get admission into the colleges and universities.
Why Does Maintaining a Good Grade in Senior Year Matter?
You may wonder whether colleges and universities will be satisfied with the overall CGPA of the students. Evaluating a student's education and results is also the most logical approach. So, why do the senior year grades matter so much?
It is essential because senior grades help judge a student's final-year performance. If your grades for the final year fall dramatically, it suggests that you still need to maintain seriousness in your studies. On the other hand, considerable improvement in your final year grades means that you have pursued your education seriously in the last year of your schooling.
Furthermore, it also showcases your hard work and relentless consistency. Many students would start celebrating their success in schooling too early. So, their results drop significantly in the final year. It highlights their apathy and indiscipline in the last year.
Additionally, your final year subjects consist of essential theories and practicals. These will be linked directly with your programs in colleges. If you understand those theories, it will help your future education. And your final year grades reflect your understanding of the subjects and the related theories.
Also, many colleges ask for specific ACT and GAT scores. Hence, it is essential for you to maintain good grades in specific subjects in the final year. It will also keep you ahead of the competition from those with lower grades in the final year. So, you mustn't ignore the opportunity to score good grades in your final year of schooling.
Benefits of Getting Good Grades in Senior Year
A good grade in any class is important for your future education. Nonetheless, there're certain specific benefits of achieving good grades in your final year of schooling. It improves your position on the waitlist, increases the chance of practical financial support, and helps in earning dual enrolment.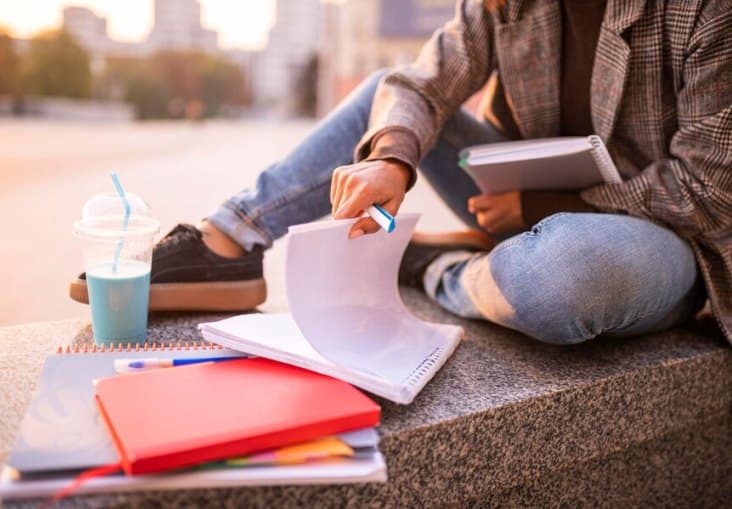 Image credit: freepik
Get a chance from the waitlist
When you apply for colleges during your first year of high school, chances are high that you will be on the waiting list. After high school graduation, colleges will recheck the grades. If you have a better senior year grade, you will most likely get off the waitlist and be admitted into your favorite program.
A good grade in the senior year suggests that you were serious about your study and results even during the final days. So, colleges prefer your seriousness and remove you from the waiting list for the program's admission.
Conversely, colleges will closely see your drop in results in senior year. It will highlight your negligence, and colleges won't get you off the waiting list to the admitted list.
Helps you earn college credit for dual-degree programs
Are you interested in pursuing a dual degree or double major program for a bachelor's course? Then, a good grade in the senior year is crucial. Colleges prefer serious students for double major degrees. They do so because pursuing a double or dual major is laborious. So, they only prefer the most severe students for the double major programs.
Since bad senior year grades reflect your non-seriousness, it will considerably block your double major pursuance. Thus, you must be serious about achieving higher grades in your final year.
Related Topic: What Are You Getting From The Dual Enrollment?
Provides better scholarship opportunities
You will need financial support or a scholarship to compete for your college. So, you must look for scholarships and waivers. Thankfully, with an excellent senior year grade, you will be more eligible for waivers and scholarships.
What Colleges Look In Your Transcript?
Senior grades are essential. So, is your GPA of you along with the transcription? You might be interested in knowing what the college admission authorities would consider in your transcript. The list includes:
GPA
College-level courses
Class rank, and
Disciplinary actions
Hence, the transcript is important for your admission. As you look at the list, colleges will consider any disciplinary actions taken against the student highly seriously. So, you must remain in the good book of your school authority. More than maintaining a good CGPA will not be enough if you have disciplinary actions against you.
Furthermore, you must also choose your high school and college courses closely. First, you must decide which subject and program you wish to enroll in. Then, you must know which subjects are required to study in those programs. After that, you must select the school courses.
Also, getting higher scores in particular subjects is crucial to enroll in particular programs. If this is the case, you must study that subject more carefully to achieve good scores.
Finally, you can avail of two types of transcripts for admission procurement. It includes:
Official transcript
Unofficial transcript
Unofficial transcripts are those students may receive from the register's office. You may even get it from the school website. On the other hand, high school authorities will send the official transcript directly to the colleges, as per your request.
Conclusion
Colleges look at your senior grades carefully and evaluate them too. Although the senior year grade isn't as important as the GPA, it plays a crucial role in your admission. If you don't want to remain on the waitlist, you must secure a good grade in the last year of your schooling. What's more, it's crucial for admission in your favorite subject and achieves better merit-based scholarships and waivers.