Good for you that you're considering getting into dual enrollment classes. This will boost your transcript and prepare you for the actual journey if you're planning to go to college. However, before actually enrolling in a local college for those points, you should be aware of all the pros and cons of dual enrollment classes.
For instance, what happens if you fail a dual enrollment class? It affects your GPA and your transcript. You are planning to take the course to help you get into a good 2-year or 4-year college, right? Don't let this decision become the core reason for universities not to accept you.
Here we have thoroughly discussed the aftermath of getting an "F" in the dual enrollment class. Decide better, and don't sabotage your GPA.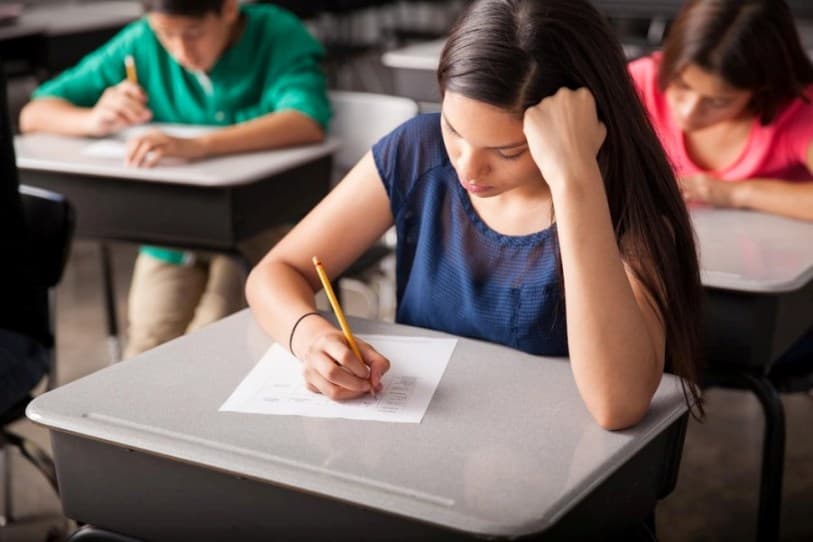 What Happens If You Fail A Dual Enrollment Class?
Since these are college courses, they are pretty harder to get through compared to normal high school materials. And there's a good chance for a student to flunk the test on the first try. In case you fail the exam, expect the following:
Effect on your transcript: The score will be added to your transcript and affect your GPA.
Rejection from colleges: When you apply for prominent IVY League schools or any standard four-year university, they might reject your application based on your poor performance in college courses. After all, the whole purpose of DE classes is to see whether you're ready for university education or not.
Can't exchange with high school credits: Since this is straight up a college degree from a credible college, there's no chance for you to exchange the grade with your school grades for a better resume. On the other hand, an F in DE courses might harm your school grades as well.
If these things are making you anxious about considering dual credits, here's the thing: You can make up for that F grade in your dual credit exam.
See: Are Internships Only For College Students?
What Are You Getting From The Dual Enrollment
Now that you know what happens when you fail these classes, here is why you still need to go for that:
An Experience Beforehand: You get a good idea about the college environment in advance as you must take classes in a local or community college.
Deciding Major: Thanks to the college board, they can explore their choices before settling on a specific major. Dual enrollment classes save time with that, and you can decide on a major a lot faster with dual enrollment class credit.
College Credit: The main difference between dual enrollment classes and AP (Advanced Placement) classes is the credit you receive. The college board designs AP classes to deliver high-schoolers with a college-level high school course. The credit obtained here still counts as high school credit.

With dual enrollment courses, you are getting classes straight from a college. The credit obtained through dual enrollment classes is genuine college credit.

Year Advantage: With the college credit obtained from dual enrollment classes, you get to skip some courses in college. This advantage will help you finish college faster.
Easy Transition: Getting admitted into universities is a great hassle, no doubt about that. However, grades in double enrollment classes can always make the transition easier. These are real college credits, so you can easily use them to skip to the next important thing.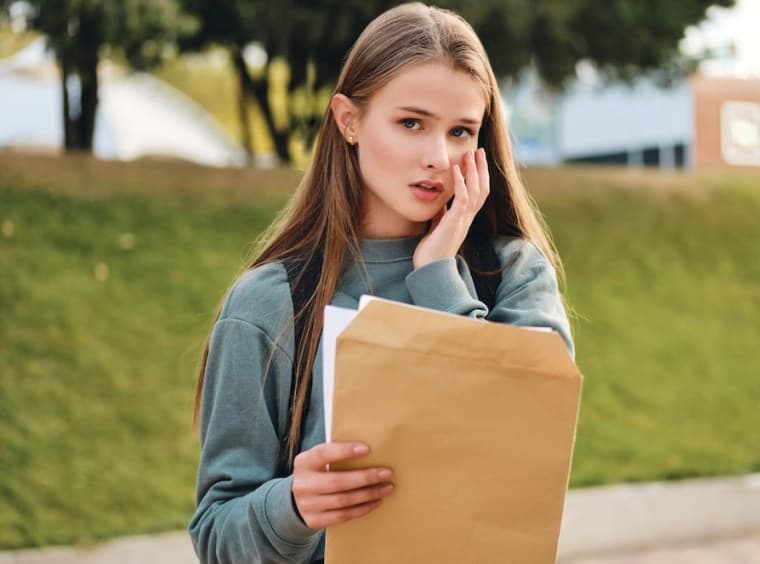 How To Make Up For An F Grade In Dual Enrollment Class?
Don't bite your nails. Take a deep breath and seriously stay on your track. Dual credit courses are college courses; they're bound to be harder than the high school curriculum. And if you're failing, you still have time to make up for that before applying to the universities of your choice.
Your guidance counselor can assist you in this by not including the dual enrollment grades in your transcript. However, you have to inform the universities later on if you don't want to lose your credibility. Or worse, get expelled.
Every cloud has a silver lining. You failing the test means you can always retake the test. So do that. Get well-prepared, study hard, and retake the exam. And if you get a better grade, this will automatically replace the F in your transcript.
Besides, if you're planning to go to a community college, failing a dual enrollment course won't have any impact on your application.
See? It's not that difficult of a situation. If you feel like you're going to fail the test, you can always retake the exam or go for a community college.
Try to do your best. Your performance in dual enrollment class shows how well-suited you are for college.
Don't give up on the score just because you're having difficulty keeping up. They are difficult, but that's the challenge. And it's not the end of the world.
Frequently Asked Questions
Now since you have the answer to your dilemma, we're guessing you've decided what to do next. Here we tried to answer some of the related questions just in case.
1. Do the terms 'dual credit' and 'dual enrollment' stand for the same course?
Answer: Yes, it's the same thing. As you can see from the name "dual enrollment", a student is enrolled in two different classes simultaneously and receiving different grades. The reason why it's termed as "Dual Credit" classes as well.
2. Can you take part in dual enrollment classes from your school?
Answer: No, you can't. It's possible with AP classes, not with dual enrollment courses. Dual enrollment classes are assigned by colleges, and the student has to attend classes in a college for the credit. The curriculum doesn't align with the high school one either.
3. Are AP classes and dual enrollment classes the same thing?
Answer: No, they are not. The Advanced Placement (AP) program is a high school program. The program is led by the college board, where the students get high school courses designed following college materials. The credit obtained from this course is considered a high school credit.
Dual enrollment courses are provided by actual colleges. The students receive actual college credits and can transfer them to a two-year or four-year university when needed.
Final Words
And with this, now you know what happens if you fail a dual enrollment class. It makes transferring the credits and applying to a good college a bit challenging, but still, there's hope as you didn't end up with a C or a D.
The fact is, don't back down. Take the challenge. Since you dreamed of good college life, might as well get familiarized with the pressure earlier on. This will make your college life less agonizing in many ways.
At least you'll know what to do with your life before it's too late and you're drowning in student loans.