If you need help deciding between two colleges, you could enroll in both simultaneously. However, this is as long as both schools don't have rules forbidding dual enrollment and you can handle the coursework.
But before you even enroll in the two colleges, you must decide whether you want to study in person, online, or both. You must also consider financial aid availability, credit transferability, class schedules, and credit limits.
So then, can you enroll in two colleges at once as an international student, and are there any benefits of this program? In this guide, you will find everything there is to know about studying in two colleges concurrently.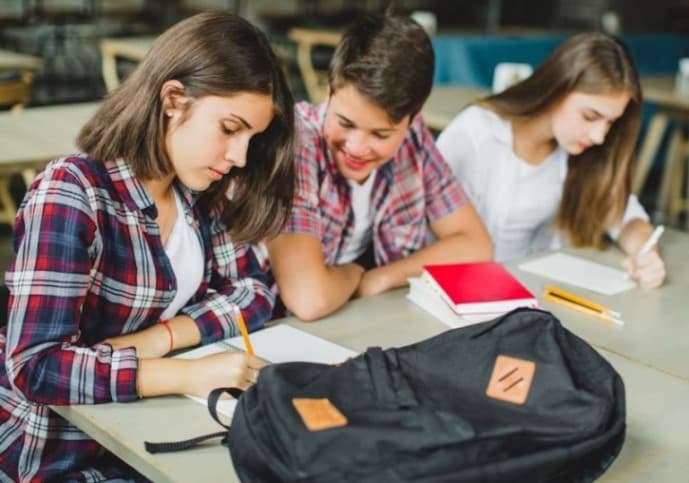 Image Credit: Freepik
Can You Enroll In Two Colleges At Once?
Yes, you can take classes at two community colleges in person or online concurrently. You could also simultaneously enroll at a four-year university and a community college or two four-year universities.
This is also called dual enrollment, co-enrollment, or cross-enrollment, just like when high school students take classes at a local college.
However, this arrangement is only possible if neither institution has a rule forbidding you from doing it. And, of course, as long as you can keep up with your academic coursework for both colleges. Some of the best schools that offer this program include:
But before you even consider enrolling in two colleges at once, you must consider several factors, including:
1. Mode of Study
You must consider whether you will take all your classes online or in person from the two colleges. Or, you will enroll in online courses with one college and in person with another.
Generally, you can take all classes in person if both colleges are around your area.
2. Overall Cost
The cost of enrolling in two colleges at once can be relatively high. So, if you rely on Federal financial aid, you must ask if you can get assistance for both colleges.
3. Class Schedules
During the finals, class schedules may get pushed around. Consequently, you may have final exams arranged close to each other or simultaneously. You must look out for colleges allowing you to take the exams at different times.
4. Course Grouping
Look out for colleges allowing you to group your classes together at each institution. For instance, you could take your science courses from one college and literature classes from the other college.
Why Enroll In Two Colleges At The Same Time?
There are several benefits you may reap from enrolling in two colleges at the same time. These include:
Reduce Overall Cost
Attending two colleges at once can help reduce the overall cost of acquiring an associate's or bachelor's degree. This is because classes at community colleges are relatively cheaper.
Earn Associate Degree Faster
You can obtain your associate degree quicker when you attend two colleges simultaneously and enroll in transferable courses.
Classes Limit
Some colleges only allow you to take a certain number of units per semester. This is a massive downside for students who feel they can take more. Fortunately, enrolling in another college can allow you to take more classes.
More Student Activities
If you attend both colleges in person, you can enjoy different student activities from the institutions. After all, colleges have various clubs and extracurricular activities.
How To Enroll in Two Colleges Simultaneously
Considering the benefits associated with enrolling in two colleges at once, how do you go about it? Read the following guideline to understand how to enroll in two colleges at once.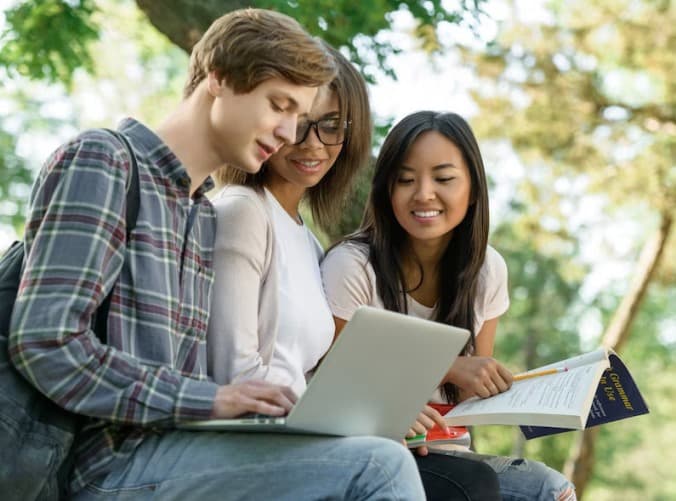 Image Source: Freepik
Step 1: College Selection
First, decide which colleges you would like to attend based on the courses you wish to take. You can choose colleges near you if you prefer to attend the classes in person.
Step 2: Fill Out the Application Form
Visit the official websites of the two colleges and fill out the online application form. The form may request information like proof of residency, address, citizenship, intended major, and health insurance.
Step 3: Submit the Required Transcripts
After completing the online application form, you must submit the required academic information. This may include a transcript or a school diploma. But before the submission, be sure to double-check credit transfers.
Step 4: Apply for Financial Aid
Next, apply for financial aid by filling in the Free Application for Federal Student Aid (FAFSA). Make sure to list both colleges while applying for assistance. Additionally, you could try your luck and apply for other scholarships.
Step 5: Complete Placement Tests
Once your application has been approved, you must take placement tests to determine the subjects to study in your first semester. You may be exempted from the tests in some colleges if you have a minimum ACT or SAT score.
Step 6: Register for Classes
Before registering for the classes, read and understand the rules about how both colleges' programs work. Then, register for your classes.
Here, you can do subject grouping, allowing you to study literature classes in one college and sciences in the other college. Make sure to also get in touch with your college adviser to ensure you are taking the suitable prerequisite courses.
Any Cons To Enrolling in Two Colleges At Once?
While there are benefits to studying in two colleges simultaneously, there are also some disadvantages. These include: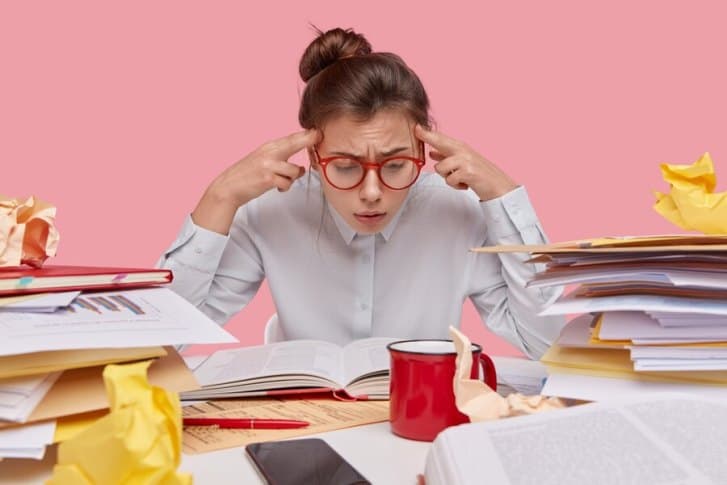 Image Source: Freepik
1. Potential for Course Overload
Without the right advice from an academic advisor, you might take more classes than you can handle. In the end, you may perform poorly in most courses. Your sanity and health could also be affected due to overload.
2. Some Credits May Not Count
Generally, you need 60 for an associate degree or 120 credits for a bachelor's degree to graduate from most universities. Therefore, the extra credits will not count toward your degree if you study more units.
3. No Social Life
Studying in two colleges at once can take a toll on your social life. This is because out-of-classroom study time is required besides the lectures every week. So, you won't have time to make friends.
4. Limited Acceptance of All Credits
Besides limiting the number of credits to transfer, four-year universities also limit the units you can transfer. Unfortunately, not all credits are transferable to all universities.
5. Can Be Expensive
Without financial aid, enrolling in two colleges can be expensive, especially if you're from a low income family.
Any Federal Financial Aid When Enrolled In Two Colleges At Once?
What happens if you enroll in two colleges? Will you still get financial aid for each college? Unfortunately, no.
According to Federal Regulations, you cannot receive Federal Financial Aid at more than one college during the same semester of enrollment.
You can still get aid for credits enrolled at two colleges simultaneously. However, you must sign a consortium agreement form with one of the institutions. The agreement allows you to receive maximum Federal Financial aid to be shared among the two colleges.
However, you must designate one of the colleges as your home school and the other as a host school. In this case, the host school usually receives financial aid. Consequently, you will pay some of the money to your home school.
Can You Go To Two Colleges At Once for Different Majors?
Yes. This happens when one college is excellent in one particular field you are interested in, and the other is in another.
However, you must meet all the General Education or core curriculum requirements in each college to do this.
Now, while it is possible to enroll in two colleges simultaneously for different majors, there are cons to be wary of. Besides having a course overload, you may not excel as well, unlike if you were to concentrate on one major.
Can F1 Students Enroll In Two Colleges At Once?
International students, also called F1 students, can enroll in two colleges simultaneously but under certain conditions. These conditions are that the courses you take at the second college should be to fulfill the course requirements at the first college.
Typically, this arrangement makes more sense if the current college does not offer a class you need to help you complete your program.
That said, you can only enroll concurrently at another Student and Exchange Visitor Program (SEVP)-approved college.
Consequently, the first college for which the F1 visa was granted will issue a new Form 1-20 documenting the dual enrollment.
Conclusion
If you are considering enrolling in two colleges concurrently, there are several benefits you may enjoy. Besides allowing you to earn your associate degree faster, you may also enjoy reduced costs once you join a four-year university.
However, before enrollment, you must consider the availability of financial aid, mode of study, credit limits, and credit transfers.
Having said that, the process of enrolling in two schools concurrently is very straightforward. Even better, international students can also study in two colleges at once.
On the flip side, though, this study program has several cons, including the potential for a course overload.