An MBA is an advanced or graduate degree that covers various disciplines and prepares you for high-responsibility, management, and leadership roles.
While it may seem like an MBA is suitable for people interested in the field of business only, that is not the case at all. In fact, an MBA can offer numerous amazing growth opportunities regardless of your educational and professional background.
Recent statistics and developments show that the Philippines is all set to become the next economic powerhouse in South Asia. The country aims to become energy self-sufficient, among other advancements. And this progress can only be possible with the experienced and skilled individuals of the country.
Overall, these developments will open doors to numerous career and growth opportunities. An MBA can help you gain all the relevant skills and global knowledge needed to be a part of this rapid development. However, pursuing an MBA while focusing on your career can be hard. But an online MBA can solve all your problems.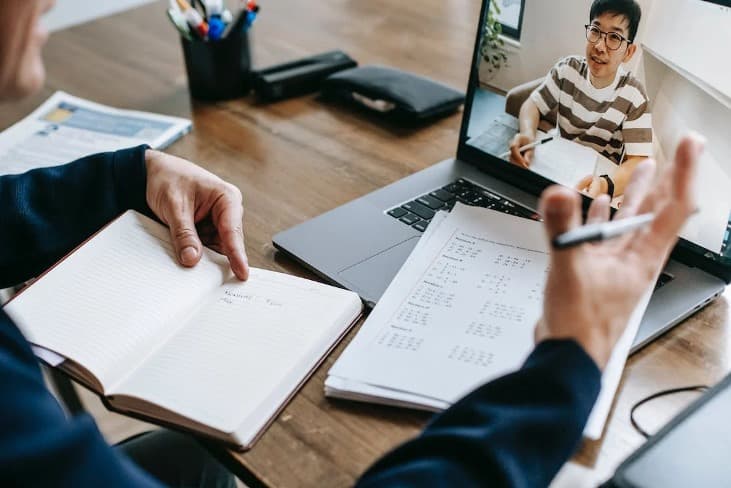 Image Source: Pexels
Benefits of an Online MBA
Here are some reasons why an online MBA might be exactly what you need to boost your career:
1. Flexibility
Although the structure of each online MBA degree might differ, it is generally more flexible than a regular degree. Studying online allows you to create your schedule regardless of the institution you are studying at.
So, you can earn an online MBA in the Philippines from a well-reputed US-based university without worrying about the time difference.
When you enroll in an online degree, you'll find that most educational resources like assignments, lectures, and books are uploaded online. So, you can access all these resources whenever you want and study at a time that is convenient for you.
2. Affordability
Online MBA degrees are relatively cheaper than traditional degrees. So, an online MBA degree is affordable for people who want to pursue an advanced degree without breaking the bank.
Studying online also helps you cut down on other costs like relocation and transportation. You can also save money by avoiding other expenses related to attending classes in person, such as paying for parking or meals.
Lastly, an online MBA degree gives you easy access to all the learning material online. So, you won't have to spend money on books, which can be expensive.
So, even if the tuition cost of an online MBA degree is the same as a regular degree, the overall cost will still be lower.
Read Also: Myths About Distance Education
3. Study While Working
The one thing that looks good with an MBA on your resume is suitable work experience. However, an MBA degree requires a lot of dedication and hard work.
So, people often have to leave work or work part-time to pursue higher education. You might even have to leave work due to relocation or the lack of time and resources to work and study simultaneously.
However, this problem can be easily solved by enrolling in an online MBA degree. An online degree gives you the flexibility to study whenever you want.
You can work after or before work or leave most of your coursework for the weekend. As long as you fit the criteria for the degree, you are good to go.
4. Opportunity to Learn New Skills
During your online MBA, you will get to learn all the necessary skills you need to work in leadership roles and land higher-paying jobs. For instance, it will help you learn and improve your communication skills, which are crucial for a good leader or entrepreneur.
Also, studying online teaches you crucial skills such as time management, as you'll have to work, study, and fulfill other personal obligations at the same time.
While pursuing an online degree, you will have to deal with everything online. You'll have to learn to use different software and get acquainted with technology to complete your degree successfully.
In addition, you will have to learn to communicate effectively with others through virtual means. So, an online degree can help you learn valuable technical skills that will benefit your career and enable you to work remotely if needed.
5. Better Networking Opportunities
Networking is crucial for a successful career. It allows you to connect with like-minded individuals and build long-term professional relationships that can help you in your career.
An MBA gives you numerous networking opportunities as you get to work under successful professors, talk to alumni, and attend conferences.
While you may have the occasional exchange student in your class, most of your networking opportunities will be limited to the area you live in if you go for an on-campus MBA. On the contrary, an online degree can help you connect and network with people around the globe.
You can connect with people in similar industries from different parts of the world and learn from their experiences. This will also help you learn about global trends and the global market, which can be extremely beneficial for your career.
6. Career Advancement
An MBA is the best way to get better jobs in a competitive market. It gives you an edge and helps you gain valuable skills that boost your profile as a candidate.
Moreover, employers also prefer hiring candidates with an MBA as they are better fitted for leadership and high-responsibility roles due to their organization and management skills. This can help you land better and higher-paying jobs, allowing you to excel in your career.
Concluding Thoughts
An MBA is a stepping stone toward the career of your dreams. However, work and other responsibilities often prevent people from pursuing an advanced degree.
So, an online MBA might be perfect for you if you are a working professional looking to expand your horizons and learn new skills.
Pursuing an MBA online gives you numerous advantages that a traditional degree doesn't. It allows you to create your schedule, learn from reputed institutions, and gain valuable skills. And it is affordable as well.
Overall, an online MBA allows you to get a quality education without putting your career on hold.