Temporary classrooms do not have to be stale and old fashioned. New technologies in the construction of modular pre-fabricated buildings have made it possible to construct impressive modern structures that are functional and have all the modern amenities you would think of. Many schools are turning towards temporary buildings as a cost-saving alternative to traditional buildings that still gives them the same level of service and reliability.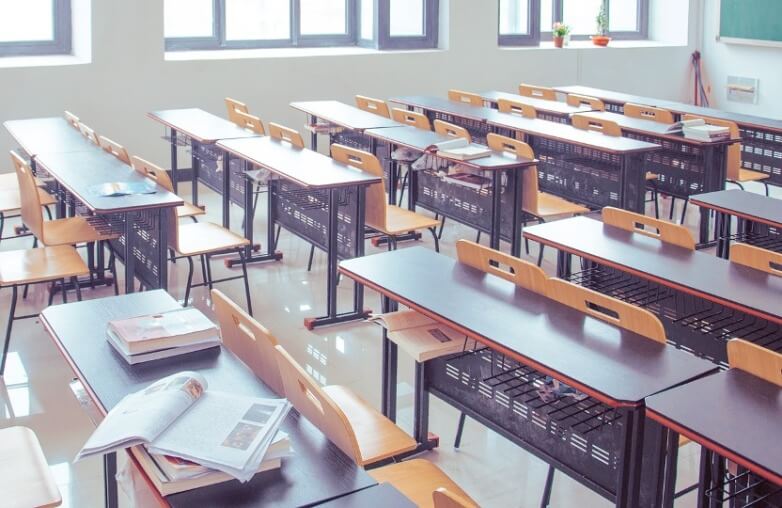 Just because temporary classrooms are cheaper, doesn't necessarily mean that they should be of less quality as compared to permanent classrooms. As a matter of fact, modern temporary classrooms give you more flexibility and versatility as they are easier to modify, maintain and take a shorter time to construct.
Modern Temporary Classroom Features
1) Sturdy and Long-Lasting Structures
Most schools may at first erect temporary classrooms as short-term solutions due to over-capacity but end up using them for much longer than initially planned.
It is therefore important that the temporary classroom solution selected is able to withstand the test of time. Temporary educational buildings made by Smart Space are made to last for a period of up to 35 years.
2) Engineering and Design
The integrity of materials used in the construction of temporary buildings is critical towards ensuring long term reliability and safety. Most of the materials used are designed and assembled in automated assembly lines in the factory where great attention to detail is applied. No matter the requirements, there is a solution that can be designed to fit the school's requirements.
Temporary classrooms are also designed to provide a conducive learning environment for students. This includes features like ample natural lighting, sound and heat insulation, natural acoustics among others. The materials used are friendly to the environment and do not present a health hazard to students and staff.
3) Safety Considerations
Safety comes first. The construction of temporary classrooms should not expose children to safety hazards, they should provide the same level of protection as permanent buildings.
This is why it is important that modern classrooms are designed to withstand all kinds of stress be it weather, man-made, age, etc. Modern temporary classrooms have all safety features baked in and can be relied upon to provide protection for students and staff who use them.
4) Fully Fitted Classrooms
You shouldn't have to worry about looking for a separate contractor to install essential fittings like solar panels, lighting fixtures, plumbing, etc. The temporary classrooms can come with all the required fittings already installed and ready for use.
5) Bespoke Solutions
One of the biggest advantages that temporary classrooms come with is the freedom to customize the design and features to meet your exact needs. Temporary classrooms are so easy to modify and rebuild without causing much disruption.
6) Installation
How easy is it to it to install temporary classrooms? Temporary classrooms can either be assembled on-site or done at the factory and transported as ready structures to the site.
Whatever the approach, great care is given to ensure flawless workmanship to avoid future problems. It is also important to ensure the temporary classrooms do not look out of place in the surrounding area by adopting a working integration with the existing architecture.
Conclusion
Whether you are looking for a temporary solution or considering long term but affordable classroom solutions, modern temporary classrooms have what it takes to deliver a good learning environment. The structures available today are as good as traditional permanent buildings and yet present much more value and flexibility.