Choose your career path is not easy, especially when you first finish high school and the options are everywhere. So you can opt for a career that fits you, follow this series of tips.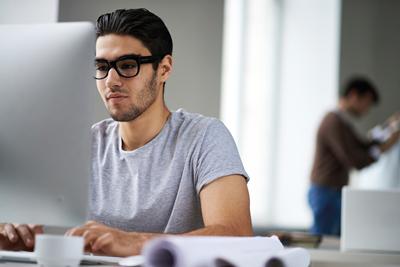 Universities are increasingly offering tertiary career options. Leave the secondary and having to make a crucial decision as it can be very stressful. Below, we present five tips to help choose your career properly:
Relax. Nobody can make such an important decision in life without being in a state of tranquility. While making appropriate inquiries, look for ways to relax and clear your mind. Listen to the opinions of your friends and family but do not let them take part in your final decision. When you enroll in college, your mind must be totally at peace.
Take advice. Note that you are not alone when choosing a career. Most universities offer career counseling services to help you if you have many doubts. If this is not enough you can always turn to human resources professionals will provide you a personal advice.
Research. Requests the careers catalogs to the universities that interest you. Study them carefully and raises doubts that may be necessary. Talk to friends or family members who have gone through a similar situation and seek to advise directly with professionals in the fields of study of interest to share their experiences with you.
Proof again and again. If the first attempt fail and end up enrolled in a career that you please do not hesitate to take drastic action and change the course of your professional life. Remember that you are still young and it is important for you to discover what you really love to do. You'd be surprised the number of people who change careers throughout their lives.
Enjoy. Don't forget that your passage through the University will be a most enjoyable stage of your life, both academic and professional and personal aspects. Take advantage of student life gaining knowledge and making new friends.