Whenever a new ranking of universities in the world comes to light, some centers are repeated among the laureates. The University of Oxford is one of them.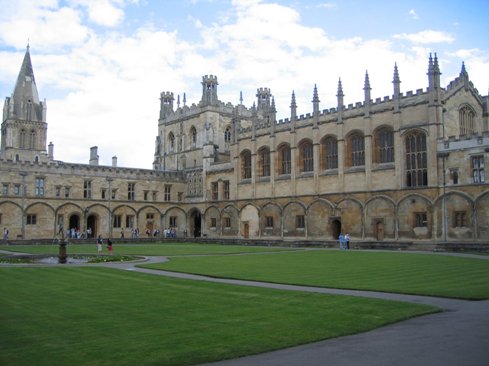 Located in the homonymous city in the UK, this prestigious university has been considered to be the most ancient of the world. Its founding date is a mystery, but according to historical research has been achieved demonstrate that imparts its teachings from 1096. Since then, its growth has been steady, showing a clear concern to improve their educational quality and position itself as one of the reference centers worldwide.
The most recent installment of the famous QS Ranking placed it in fifth place in the overall rating, behind Massachusetts Institute of Technology, Stanford University, Harvard University and the University of Cambridge. While this is a prominence position, it is not its best achievement.
Best of awards received this year by the University of Oxford came just a few days ago, with the last publication of the World University Ranking by Times Higher Education. This time, the center reached the first place outscoring their traditional competitors.
To what does this first place owe that the positions as the best university of the world for the period 2016-2017?Basically, Times Higher Education ensures that the University of Oxford has been the only center in meet to perfection with 4 of the 5 criteria used in their selection.
Teaching, assured in this case by policies and practices that allow to make each space of the University of Oxford an environment truly conducive to learning, is its principal banner.
The research carried out in the center, characterized by a high volume of publications issued and income earned also helps to push the center to the first.
Of the hand with the above criteria, the fact that the university is one of the most often cited when developing publications on university research raises even more prestige awarded by the Times Higher Education specialists.
Finally, this distinction recognizes the center's work in the category of "institutional landscape", i.e. the number of students, teachers and researchers that it owns.
As well as these 4 factors extol the center, there is a single factor with which the University of Oxford is indebted. This is linked to the income that gives the industry for the transfer of knowledge. Although the Center produces high-quality research, these not give higher returns at the time of developing the respective industries, ruling that the university must remedy if they want to stay on top of global educational rankings.