Taking an Advanced Placement (AP) exam is an excellent way to earn college credits and demonstrate academic knowledge. You can also potentially earn advanced placement in college courses. If you are considering or have already taken an AP exam, you may think, "What happens if you fail an AP exam."
In short, failing an AP exam will not directly impact your high school GPA as colleges and universities often consider it part of the admissions process. Still, you can focus your knowledge on the subject through other means like college coursework. But achieving high scores can allow you to skip introductory-level courses. It may strengthen your application.
In this article, I will explain various aspects surrounding AP exam failures. You will learn about the basic info of the AP exam, retaking it, and how to deal with loss. However, you should never forget that overcoming this obstacle and achieving your goals is possible with the right mindset and support.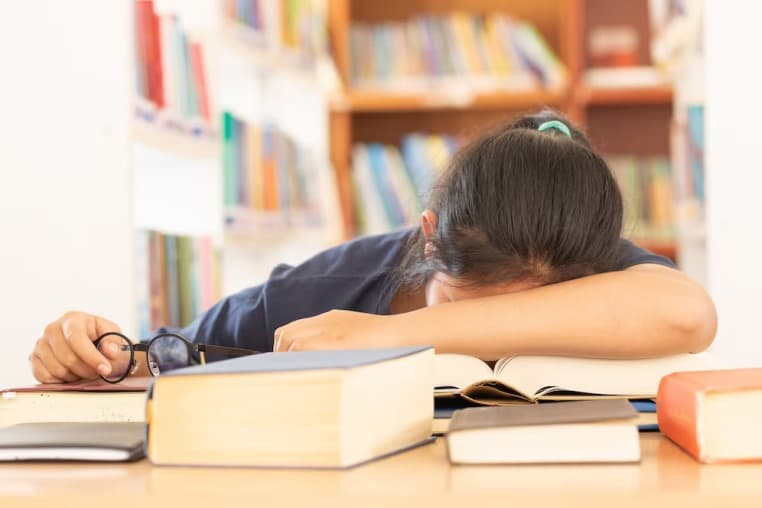 Image Credit: Freepik
A Brief Overview of the AP Exam and its Scoring System
College Board states, "The AP Program offers college-level courses and exams that you can take in high school." This board in Canada and the US offer it as a standardized test.
Likewise, this test evaluates students' knowledge of college-level material.
This test has two parts:
Multiple choice questions: It contains 55-60 questions. You may/must answer them within 50-60 minutes.
Free response section: It consists of 3-4 essay questions. You must answer them within 120 minutes.
Types of AP exams available
AP exams cover 38 various subjects. It includes multiple subjects or courses besides English literature, calculus, biology, chemistry, history, psychology, and computer science. But students can choose to sit on exams on their preferred subject with interests and academic goals.
Explanation of the AP Exam Scoring Scale
AP exams are marked on a scale of 1 to 5, each representing a different achievement level. Achieving a score of 3 is considered as passing the exam. According to College Board, 21.6% of USA public high school graduates in 2022 scored a 3 or higher during high school.
However, the scoring scale is as follows:
5: Extremely well qualified
4: Well qualified
3: Qualified
2: Possibly qualified
1: No recommendation
It means when you score 5 on the exam, you have the highest level of mastery over the subject. Also, you will be considered a person with proper knowledge, critical thinking skills, and the ability to apply concepts in the desired subject.
How scores are determined
AP Exam scores are typically released in July. You can view your score online through the College Board website. Therefore, the exam scores are determined through a rigorous process. It involves examing student responses by highly qualified and trained college professors and AP teachers.
The scoring process involves multiple stages, like:
Initial scoring
Statistical analyses
A final review.
What Happens If You Fail an AP Exam?
You know the importance and reasons for doing good in AP exams. Still, you may or might have failed this exam. You are disappointed that you couldn't or may not pass the exam. What will you do?
College Admissions Impact
Failing an AP exam may not significantly impact your college admissions chances. Colleges typically focus on your overall academic performance, extracurricular activities, and personal qualities. However, a passing AP score can strengthen your application.
College Credit and Placement
You may not earn college credit or advanced placement when you fail an AP exam. Still, you can show your knowledge of the selected subject. You can take college-level courses or participate in relevant extracurricular activities. You may learn more about AP credit and placement policies here.
Take Other AP or Honors Courses
If you fail the AP test, you are not considered a man of failure. So, consider taking other AP or honors courses to challenge yourself academically. Through this, you can showcase your strengths in different areas.
Seek Support from Teachers and Counselors
Do not hesitate to contact your teachers and academic counselors for guidance. They can provide valuable insights, resources, and encouragement to help you overcome this setback.
Seek Mentorship and Guidance
You can connect with professionals in your preferred subject to seek mentorship and guidance. They can provide valuable insights, advice, and support to navigate your academic and career journey.
Develop a Strong Portfolio
Develop a solid portfolio to showcase your work if your subject involves creative or technical skills. Remember that a well-curated portfolio can portray your abilities and dedication to your chosen field. Hence, it has no connection to passing or failing the AP exam.
Pursue Internships and Work Experience
Suppose you want to gain practical knowledge and skills. In that case, you should conduct internships and grow your experience in your field of interest. It will pave your career path and make you confident about it.
Attend Workshops and Conferences
Failing an AP exam cannot restrict you from becoming a better version of yourself. You may expand your knowledge, develop new skills, and grow the network of professionals in your fields.
Participate in Academic Clubs and Organizations
Another thing you can do if you fail an AP exam is join academic clubs and organizations related to your field of interest. It provides better networking opportunities and enhances your college application.
Engage in Community Service and Volunteer Work
Joining in community service and volunteer work can help you develop valuable skills. You can be better at leadership, teamwork, and problem-solving. Through these skills, you can remain committed to making a positive and prosperous impact on your community.
Can You Retake or Repat the AP Exam?
If you fail an AP exam, you may retake it and improve your scores to earn college credits or qualify for advanced placement. It gives you time to review the material and improve your test-taking skills. But rescheduling will require additional preparation time and often becomes stressful and time-consuming.
Typically, a student who failed an AP exam in a year can retake it the following year. Some institutions may offer multiple retake sessions per year. But the student must familiarize himself with the retake policies of desired school or district. They may have specific eligibility, timing, and registration guidelines for retaking AP exams.
Exploring Alternate Pathways
AP exams are a standard route for earning college credit. But a student who failed these exams can prefer alternative pathways. They can consider the following ways:
College credit alternatives to AP exams
College-Level Examination Program (CLEP): CLEP exams allow students to display proficiency in various subjects and earn college credit.
International Baccalaureate (IB) exams: IB exams are internationally recognized assessments. They can potentially earn students' college credit or advanced standing.
Dual enrollment programs: High school students can take college courses by enrolling in these programs while still in high school. It will help them earn college credit directly.
Dual enrollment programs
Dual enrollment programs offer high school students the chance to take college-level courses at their high school or at a local college or university.
These programs allow earning both high school and college credit at once. Also, it offers advanced standing when students enroll in college.
International Baccalaureate (IB) programs
IB programs offer a rigorous curriculum and assessments. Through these, students can earn college credit or advanced standing.
IB exams are typically taken at the end of the program and assess students' knowledge and skills across multiple subject areas.
Conclusion
You may be disappointed in failing the AP exam. But it cannot define your academic future. You should identify the reasons for failing the exam, seek support, and take corrective action to improve yourself. Also, you may follow the suggestions I have mentioned in this article.