Since childhood, the human being learns by imitation. We observe what is and who is around us and we copy or internalize certain attitudes, behaviors, patterns of behavior. Our relatives, our friends, our colleagues or classmates … all exert influence, in one way or another, in the formation of our self. Thus, the school becomes, together with the family, one of the first agents of socialization.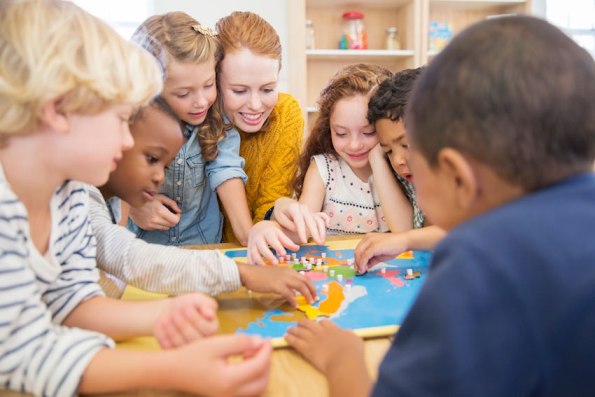 What is social and emotional learning?
Social and emotional learning is, according to the organization Collaborative for Academic, Social and Emotional Learning (CASEL):
"The process through which children and adults acquire and effectively apply the knowledge, attitudes, and skills necessary to understand and manage emotions, set and achieve positive goals, feel and show empathy for others, establish and maintain positive relationships, and make responsible decisions".
We could define social and emotional learning (SEL), therefore, as a process aimed at contributing to the development of our emotional intelligence. SEL prepares us, or at least that is what it intends, to be successful in the different spheres and scenarios of life.
Why is it important to integrate SEL in schools?
Social, emotional and cognitive developments are closely related. This supposes, among other factors, that facing social or emotional problems can affect the performance, be it labor or academic.
Imagine a student who gets poor academic results. This "failure" of school does not have to mean that the student shows little ability or little desire to study. Maybe it's going through an emotional blip; maybe the situation at home is not the most favorable; maybe, simply, be unmotivated. Social and emotional learning could prevent school failure.
Implemented in the classroom, SEL can, among other benefits:
Help the student to focus his mind, to set goals and to direct his work towards them.
Create and strengthen the bonds between teacher and student.
Make the teacher aware of those needs of the student that go beyond the purely academic.
Reduce emotional stress and anxiety.
Promote a positive attitude towards learning and the acquisition of new knowledge, a predisposition that can translate into higher academic performance.
Benefit a more positive attitude both towards oneself and toward others.
Encourage team work.
Prevents bullying.
Teach how to handle frustration and other negative emotions, to accept that there are things that cannot be changed.
Related Query: Learning through osmosis
Five SEL principles
According to CASEL, social and emotional learning comprises five effective, cognitive and behavioral competences:
Self-consciousness or self-awareness
Ability to evaluate the possible consequences of our actions or behaviors, as well as making decisions based on ethical values and standards.
Self-management or self-regulation
Ability to identify our own emotions and connect them with our actions and behaviors. Having self-knowledge implies being aware of the impact that our words and emotions have not only on ourselves, but on others, as well as knowing our strengths and weaknesses and learning to accept them.
Social awareness or social conscience
Ability to regulate our emotions, thoughts and actions; self-control.
Relationship skills or social relationship skills
Possessing a social conscience is being empathetic, accepting and embracing diversity, showing interest in understanding others and willingness to approach others and help them if they need it. Likewise, social awareness involves learning to listen as well as to ask for help.
Responsible decision-making
Ability to work as a team, establish and maintain positive and healthy relationships and manage and resolve conflicts.