Studying today without using digital devices and the Internet is inconceivable. And, furthermore, absurd. The advantages they provide are indisputable, like everything that makes work easier for students. It is clear that the effort part nothing or no one can do it for you. But, if you need to do a research work or simply make a query, be sure to use these 8 academic search engines that every student should know. You would miss out on a very useful tool!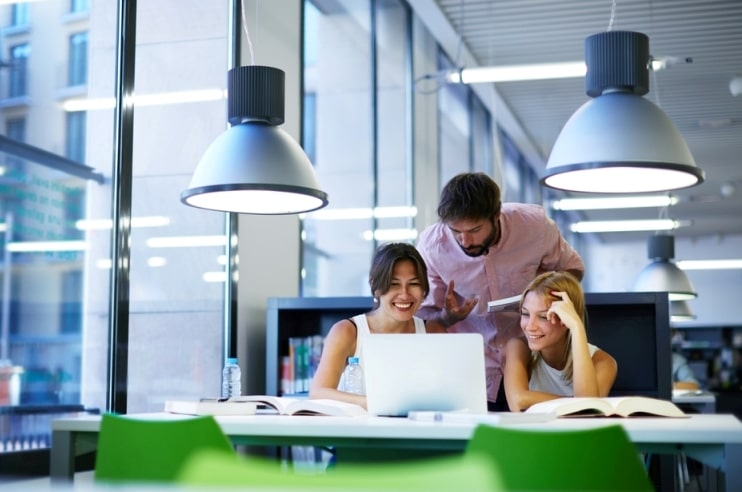 Why is it important to have academic search engines?
You may be thinking that you already have enough specific IT applications, programs and tools to help you with your studies. And, to search for sources and data, you already have "Google Scholar". However, precisely that job of locating specific information will be faster and more accurate with academic search engines because a research job needs reliable sources and there is everything on the Internet. With these search engines you already have that built-in trust filter. Something that Google and other generic engines do not have, which do not contrast the credibility of the sources.
The best academic search engines
Forget about the search preference lists presented by general search engines, based on advertising interests or ordered by the preferences of their own algorithms. These academic libraries only move with scientific criteria and give access to specific information in each query area: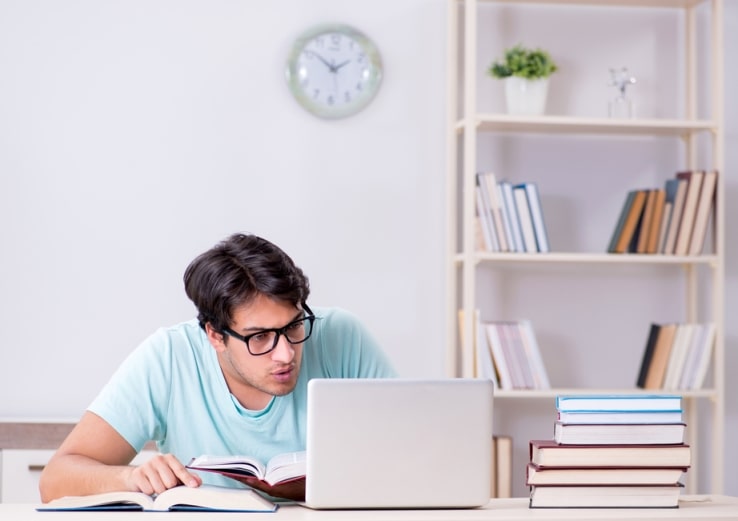 1. SciELO
Scientific Electronic Library Online and which is probably the most used reference by the Latin American scientific community. Its objective is to give visibility to the so-called "lost science", which explains its interest in collecting the largest amount of scientific works that would otherwise remain out of the reach of many. An efficient and universal access solution.
2. World Wide Science
WorldWideScience.org is a gateway to global science made up of national and international science portals and databases. IT accelerates scientific discovery and progress by providing a one-stop shop for databases from around the world. It is multilingual and provides real-time search and translation of globally dispersed scientific literature.
3. Academia.edu
Academia.edu is a platform for academics to share their research work. The company's mission is to accelerate world research.
Academics use Academia.edu to share their research, oversee in-depth analyzes of the full impact of their research, and keep track of research that academics follow. There are more than 33 million enrolled scholars, and they have added more than 10 million articles and almost 2 million researches.
4. Bielefeld Academic Search Engine (BASE)
BASE is one of the largest search engines in the world, especially for open access academic web resources, developed by the Bielefeld University Library. BASE offers more than 80 million documents from more than 4,000 sources. The full texts of approximately 60-70% of the indexed documents can be accessed.
5. RefSeek
RefSeek is a web search engine for students and researchers that aims to make academic information easily accessible. RefSeek searches over a billion documents, including web pages, books, encyclopedia, magazines, and newspapers.
It offers students wide coverage of subjects without overloading information from a general search engine, thus increasing the visibility of academic information and compelling ideas that are often lost in a tangle of sponsored links and commercial results.
6. JURN
JURN is a unique search tool for finding free academic articles and books. It focuses on especially in the field of ecology, nature, arts and humanities. Because not everything is formulas and equations!
7. Scholarpedia
Scholarpedia is a free access encyclopedia of texts reviewed and maintained by academic experts from around the world. Scholarpedia is inspired by Wikipedia and aims to complement it by providing in-depth treatments of academic topics. Scholarpedia articles are peer-reviewed and subject to expert curation.
8. Springer link
Academic search engines could include Springer Link, a resource that provides researchers with access to millions of scientific journal papers, books, series, protocols, and reference works.
9. CERN Document Server
CERN access to articles, reports and multimedia content on particle physics.
10. Microsoft Academic
Find out what you need quickly from more than 80 million publications. Semantic Search provides you with highly relevant results for continuously updated academic content.
11. ERIC
ERIC makes current and cutting-edge educational resources readily available for research and practice. Of all the academic search engines, it is one of the best in the area of ​​Education.
12. ScienceResearch
ScienceResearch.com is an engine that makes its technology available to the public to search the deep web and thus return quality results (in real time) by presenting results from other search engines. Returns results from 300 science and technology collections, removing duplicate results and displaying them by relevance to the search.
Final Word
Didn't you realize that there was a world beyond Google? Without minimizing it and taking into account that it has its own version focused on teaching (Google Scholar), these academic search engines that every student should know fulfill specific functions of reliability and quality from which their projects and academic works will benefit.