As a healthcare enthusiast, you can explore plenty of career options to have a bright career. From doctors to nurses to lab technicians, you can consider different choices to pursue the degree accordingly.
It is important to identify your area of interest in the diverse healthcare industry as soon as possible to make the right academic decisions. The huge demand for healthcare professionals offers plenty of rewarding opportunities. You just need to have relevant qualifications and skills to become eligible for the job.
Technological advancements have transformed the healthcare landscape. Therefore, the need for qualified professionals has increased more than ever before who can implement the latest healthcare practices.
Online healthcare degrees are one of the most convenient and cost-efficient options for students. These programs save time and effort and help you to pursue a degree in a relevant discipline from anywhere.
Let's find out some online degrees that healthcare enthusiasts can consider in 2023.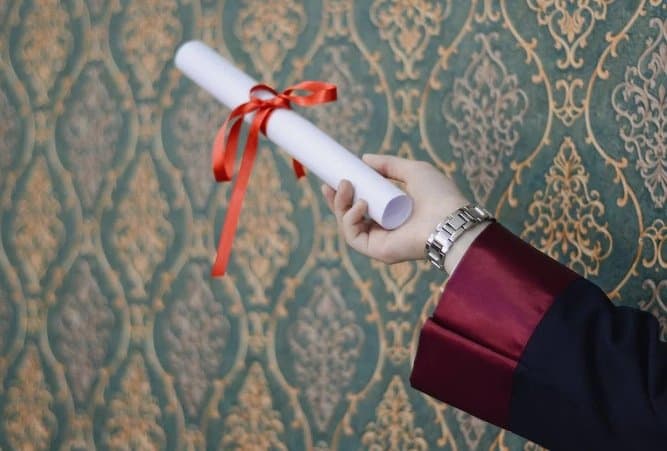 Image Source: Pexels
MSN (Master of Science in Nursing)
MSN is an advanced-level nursing degree that registered and entry-level nurses can both consider pursuing. This online program can make you eligible for different positions in healthcare settings like clinical nurse leader, nurse administrator, and health policy expert.
By earning an MSN degree, you can enhance your nursing knowledge and skills, which will help you advance in your career. It will open the gates of rewarding career opportunities for you.
While looking for online MSN degree programs, make sure that they are accredited by the relevant body. Also, inquire about the reputation of the institute where you intend to enroll in the program, as it can impact your academic career.
Earning MSN can also make you eligible for further specializations like clinical nurses, certified nurse-midwife, and nurse practitioners.
Healthcare Administration
Another online degree that you must consider is healthcare administration. It is an ideal program for those individuals who want to dedicate themselves to managing healthcare organizations by making a positive contribution.
This degree specifically focuses on the development of leadership skills and financial management in the healthcare industry. It also enables students to learn how to come up with organizational growth strategies. The courses in this online program are designed to equip students with the latest knowledge, so they can handle demanding roles.
The demand for healthcare administrators is rising day by day. You can choose to offer your services in clinics, hospitals, and other healthcare institutes. Your leadership qualities will be tested in this position, so you should be able to adjust yourself in the evolving healthcare industry.
Health Sciences
If you are interested in health policies, fitness, and health and wellness trends, then you should opt for the online health sciences degree. To pursue this program, you need to focus on specific skills that include leadership and interpersonal.
You also need to have a passion for improving the healthcare industry and adding value to it. Earning a bachelor's degree in health sciences is a must, so you can become eligible to earn a top-level relevant degree.
After earning the relevant qualifications, you can qualify for positions in health education and in community health. With a high-level degree in health sciences, you can also become eligible for managerial-level positions. So, it will not only help you to serve the healthcare sector but also accomplish your career goals.
Read: How To Become a Nurse Practitioner With a Biology Degree
Health Information Management
This field of healthcare involves the work of data and the latest technologies that allows healthcare facilities to keep track of their medical records. You can earn an online bachelor's degree in HIM (health information management) to qualify for the relevant jobs.
Also, you have to harness particular skills such as communication, analysis, and leadership that can make you the top priority of employers.
With a health information management degree, you can qualify for different HIM positions. It includes records technicians, patient information coordinators, HIM consultants, HIM directors, and many more. Before applying for any position, you should know about the responsibilities of each position beforehand to make the right decision.
Medical Billing
As a medical billing professional, you are supposed to keep track of insurance claims and send information to doctors, patients, and insurance companies. You need to have good communication and problem-solving skills to become eligible for jobs related to this field.
You can consider an online associate degree in medical billing and coding, which can take around twenty months or fewer to complete. You can consider different positions for the job by earning the relevant medical billing degree. It includes medical insurance representatives, insurance specialists, and medical billing specialists.
Medical Computer Specialist
The Healthcare landscape is evolving day by day, which is why it is creating new employment opportunities. As a result of technological developments, it has become important for healthcare organizations to have competent medical computer specialists.
So, if you are interested in managing and maintaining computer systems in healthcare organizations, you can opt for the relevant online degree.
Computers have become an integral part of healthcare facilities to manage patient medical records, healthcare operations, and other necessary tasks. Some computer specialist positions only require an associate degree, while other healthcare organizations may have a requirement of a bachelor's degree.
Medical Assisting
The responsibilities of a medical assistant include scheduling appointments, checking the blood pressure of patients, conveying the concerns of patients to doctors, and collecting necessary patient information. You can enroll in the relevant online program to become a medical assistant.
Also, if you want to earn an associate degree in medical assisting, then it can take around sixteen to twenty months.
One of the most important skills that you need for medical assisting is multi-tasking and the ability to stay organized. You also need to develop compassion to understand patients and help them calm down.
Conclusion
Healthcare is a diverse industry, so it offers a wide range of career options. It can be difficult for healthcare aspirants to make the right career choices. Therefore, it is important to have clarity about choosing the right career path. It can make things easier that can positively impact your academic career.
The role of online degree programs holds special significance in this regard. It ensures a great level of convenience and helps you to maintain a perfect balance between your personal and academic life, allowing you to manage things at your own will.